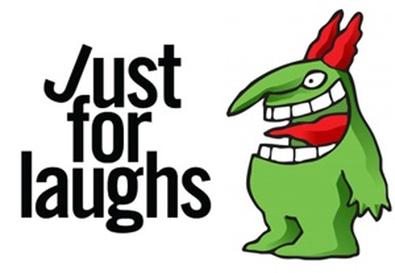 Each year, the Montreal Just for Laughs comedy festival selects up-and-coming comics for its "New Faces" showcases, which introduce promising young comedic talent to the industry and comedy fans alike – and often serve as a young comedian's first big break. JFL has announced the comics who will be taking the coveted slots in this year's New Faces lineup, presented by College Humor.

In total, 50 comics were chosen in four categories: "New Faces of Comedy," comprised of standup comics; "New Faces Characters," for the best sketch comedy performers; "New Faces of Comedy Unrepped," which includes comedians who are not represented by an agent or manager; and "Homegrown," an annual showcase of the next generation of Canadian comedy stars. These showcases will be held July 25-27 as part of the fest's 30th anniversary.

See the full list of selected comics below:

New Faces: David Angelo, Ron Babcock, Mike Burns, Adam Cayton-Holland, Thomas Dale, James Davis, Dominic Dierkes, Mike Drucker, Sean Flannery, Jermaine Fowler, Calise Hawkins, Emily Heller, Jamie Lee, Jared Logan, Adam Lowitt, The Lucas Brothers, Brent Morin, Josh Rabinowitz, Will Weldon, and Joe Wengert.

Characters: Tim Baltz, Rachel Bloom, Tony Cavalero, Brendan Jennings, Griffin Newman, Sam Richardson, Natasha Rothwell, Greg Worswick, and Lauren Lapkus (who was named one of Back Stage's "10 Comics to Watch" in 2012).

Unrepped: Ahmed Bharoocha, Ryan Dalton, Anthony DeVito, Annie Lederman, Joe List, Joe Machi, Nick Mullen, Brian Parise, Tommy Pope, Junior Stopka, and Dave Waite.

Homegrown: Kyle Bottom, Andrew Bush, Eddie Della Siepe, Eman, Rebecca Kohler, Bobby Mair, Ryan McMahon, Sterling Scott, and K. Trevor Wilson.

The "New Faces of Comedy" will be split into two groups, both of which will perform July 25 and 26. "New Faces Characters" and "New Faces of Comedy Unrepped" both perform July 26 and 27. The "Homegrown" show will be held July 27.

Read more about this year's Montreal Just for Laughs 30th anniversary festival at BackStage.com.