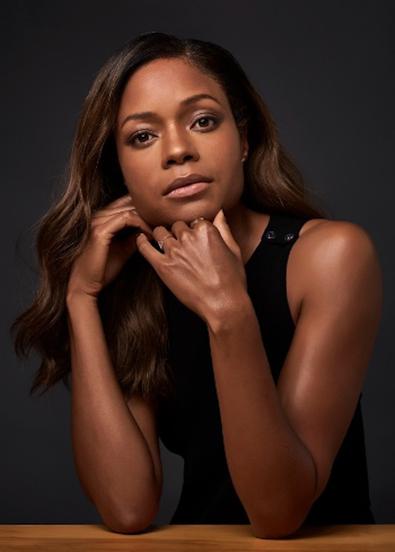 "I feel like you're always trying to escape yourself on some level—otherwise, why would you choose acting? Why would you choose to spend your days inhabiting other souls?" muses Naomie Harris over a mid-Manhattan lunch. "There must be something about yourself that you're not quite comfortable with."
With Harris, conversation quickly turns reflective when discussing Barry Jenkins' acclaimed coming-of-age indie "Moonlight," in which she gives an awards-worthy turn as Paula, a crack-addicted mother. While the character appears at face value the antithesis of Harris—a charismatic British beauty and prodigious on-camera talent—she admits that the idea of escaping herself allowed her to connect with the troubled woman in the first place.
"I realized first and foremost that we are all one step away from an addiction of some kind," Harris says, citing addiction to drugs and alcohol, to sex, or to work. "We all battle with our own demons and we all use our own form of whatever it is to numb the pain in some way. Paula is the same as all of us; she just chooses crack."
It was a hard-won epiphany of character. When first approached with Jenkins' screenplay, based on Tarell Alvin McCraney's autobiographical play "In Moonlight Black Boys Look Blue," Harris feared Paula may be too far gone to save on the screen. She was afraid of drawing her, a drug-addicted black woman living in Miami's inner city, as a stereotype.
"I always said that I wanted to show positive images of women—black women in particular—and so I'd always drawn the line at playing a crack addict," Harris explains. She changed her mind after several long Skype calls with Jenkins, who had a particularly personal investment in Paula's arc.
"The character was based on my experience with my mom and Tarell's experience with his mom," Jenkins tells Backstage. "When I explained to Naomie what that was like and how it affected my life, she saw a way into the character that did not revolve around addiction but revolved around the relationship between this woman and her son, and the role that addiction plays in creating a wedge in that relationship."
READ: "1 Secret to Casting First-Time Actors in 'Moonlight' "
"I thought, Here's an opportunity to play an addict in a completely different way—to show the many layers and complexities of her, and her deep humanity as well," Harris says. "I like projects that scare me like that."
We're lucky Harris was up for the challenge. Despite having co-starred in major blockbuster franchises like "Pirates of the Caribbean" and "James Bond," it's "Moonlight" for which she will likely be remembered. Alongside the three incarnations of its main character, Chiron—a young boy (Alex Hibbert), a closeted teen (Ashton Sanders), and a hardened drug dealer (Trevante Rhodes)—Harris shines as the three-act film's constant. Her bone-deep portrayal of a woman descending into a crippling drug dependency, then finding sobriety and trying to reconnect with the son she lost along the way, is broken yet sympathetic, brutal yet warm. It's a balancing act, fleshing out a repentant mother who is, in Harris' words, "the same as all of us."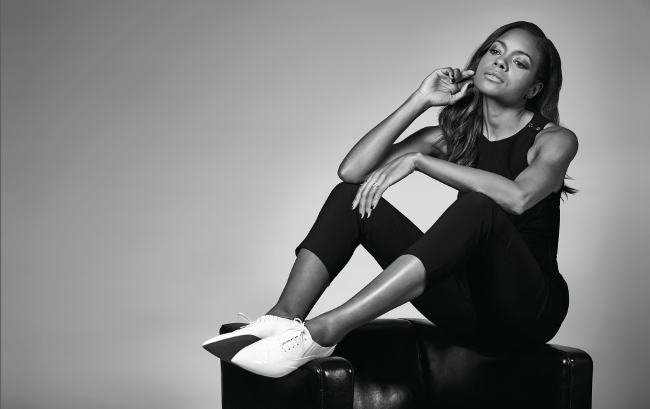 "All of these expectations people have, I think Naomie in particular brings something else to it," Jenkins says. "There's a life beneath the haze of all this addiction. It was definitely the most terrifying aspect of making this film, because it's really easy to see the character of a drug dealer or the character of a drug addict and already get to the end—what happens is the audience telling me who these characters are rather than allowing myself and the actors to show them who these characters are. The thing that I'm proudest of in the film is how much [the actors] show about these characters that is unexpected."
Such depth was forged in Paula, Harris says, after tremendous amounts of research on crack addiction—largely through interview clips and documentaries found on YouTube—and a self-created backstory for her character. "Moonlight" is ultimately Chiron's story, so it was up to Harris to hypothesize and internalize the characteristics and circumstances that make Paula who she is. What prompted this dramatic deterioration? What happened with Chiron's father? Where are her parents? Who are her friends?
READ: "How to Build a Film Performance"
"How I do it is I imagine I am in an interview situation—I imagine someone is asking me all of these questions, and I answer them in the voice of the character," Harris explains. "As I'm speaking, I'm creating the narrative and also somehow connecting with the character, developing and playing with their mannerisms, their voice, their physicality. Over time, they emerge."
Self-interviewing is a practice Harris undertakes for all of her roles, whether she's playing an unlikely survivor in Danny Boyle's "28 Days Later" (what she cites as her breakout role), the real-life Winnie Mandela in "Mandela: Long Walk to Freedom," the witchy soothsayer Tia Dalma in two "Pirates of the Caribbean" films, or the iconic Eve Moneypenny in "Skyfall" and "Spectre."
"I think to play the character, you have to fall in love with them," Harris adds. "You have to deeply connect and sympathize and have compassion for their story."
It is a lesson in acting that has only proven truer with time. Harris, now 40, began working at age 9 in her native U.K. on kids' programs including "Simon and the Witch," "Runaway Bay," and "The Tomorrow People."
"I always knew that I wanted to be an actress," Harris says. "I used to stand in front of the mirror trying to make myself cry and all this stuff, imagining I was other people." Raised by a single mother, she was enrolled in a local kids' acting class. "I'm incredibly fortunate that I had a family who supported me in that." She went on to graduate with a degree in social and political sciences from Pembroke College, Cambridge, and pursued postgraduate acting training at Bristol Old Vic Theatre School.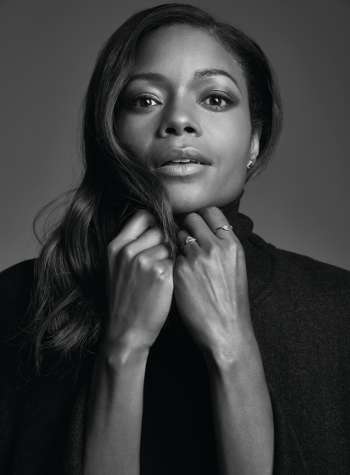 Harris now recalls that interim period, shifting from being a teen actor to focusing on her studies, and experiencing a lull in work. There were times when she was "totally broke," living at home, and "thinking I'm never, ever going to make it in this profession," she says. But training and preparedness are what got her to where she is today: in demand with Hollywood's top filmmakers.
"I've had it happen in my career now where I get a call and they're like, 'OK, we need you to get on a plane tomorrow and meet a director and they want you to have this accent,' " she says. Working actors, she adds, should always be ready for such opportunities. "Until recently, I still went to acting classes at the Actors Centre in London. Just stay as prepared as you possibly can."
After her year of taking classes and living at home, Harris got the call for "28 Days Later," and the rest of her filmography continues to speak for itself. With the right training and mindset, your call could be next.
Three Acts in Three Days
As if the content of "Moonlight" wasn't challenging enough, Harris was given only three days to film the whole thing.
After flying in to Miami from a press tour for "Spectre," time was of the essence in bringing Paula to life. That meant inhabiting the single mother in her early stages of drug addiction, as a full-blown addict comatose on the couch, and as an aged, rehabilitated mother—sometimes all in the same day.
"It was crazily short.... I really didn't have time to think about it and be scared," Harris says. "It's one of those situations where you're just in it, you're in the thick of it, and you just keep going, really. So often people say this and it's very rarely true, but with 'Moonlight' it really is true: Every single person on this is a beautiful soul and very generous. I think it really helps that the budget for the movie was really small, so nobody was in it for the money. Everyone was there for the right reasons, and they were in a place to be generous and giving and supportive. It was such a supportive environment. I was really lucky."
Ready to star in the next big indie? Check out our film audition listings!
Jumpsuit by Wai Ming, shoes by Christian Louboutin, coat by Burberry, hair by Peter Lux, makeup by Alex Babsky, nails by Mo Qin