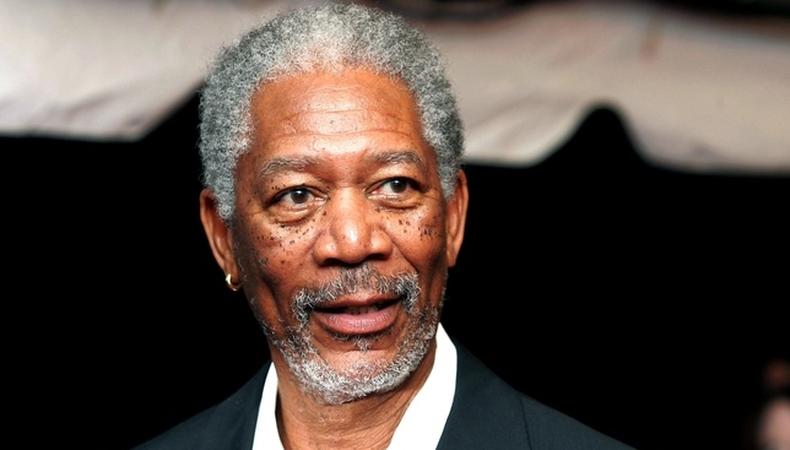 A voice that is recognized all over the world is now being recognized for a lifetime of achievement. Morgan Freeman has been awarded SAG-AFTRA's highest distinction, the SAG Life Achievement Award. Freeman is not only being celebrated for his iconic style and proficiency as an actor, he is also being honored as an unrelenting humanitarian and changemaker in America.
READ: 'Fences,' 'Hidden Figures,' 'Stranger Things' Win at 2017 SAG Awards
As a child, Freeman garnered attention for winning a statewide theater competition in Mississippi. The prolific actor, who has over 100 film credits to his name, is most known for his interpretation of characters in "Unforgiven," which won four Oscars, and "The Shawshank Redemption," for which Freeman received best actor nominations at the SAG Awards, Oscars, and Golden Globes. Both films are catalogued in the Library of Congress' National Film Registry. He won an Oscar statue for "Million Dollar Baby."
Freeman's craft as an actor is also heard in documentaries, animated films, narrations, presidential campaigns, and Mark Zuckerberg's smart home system. His work on television ranges from creating characters in the beloved 1971 Children's Television Workshop (CTW) show "The Electric Company"to working behind the camera as an executive producer of CBS' "Madam Secretary."
His award-winning stage performances in "The Mighty Gents," "Driving Miss Daisy," and "The Country Girl" have classified Freeman as one of the most versatile actors in American culture.
In 1973, Freeman co-founded the Frank Silvera Writers' Workshop, which supports promising African-American playwrights. He also co-owns Ground Zero Blues Club in Clarksdale, Mississippi, a venue designed to celebrate and perpetuate authentic Mississippi Delta Blues artists.
"Some actors spend their entire careers waiting for the perfect role," SAG-AFTRA President Gabrielle Carteris said in a statement, "Morgan has showed us that true perfection is what a performer brings to the part."
Freeman, a U.S. Air Force veteran, will be honored at the 24th Annual Screen Actors Guild Awards which will be broadcasted live on TNT and TBS on Sunday, Jan. 21, 2018.
Previous SAG Life Achievement Award recipients include 2017's Lily Tomlin, Carol Burnett, Rita Moreno, and others.