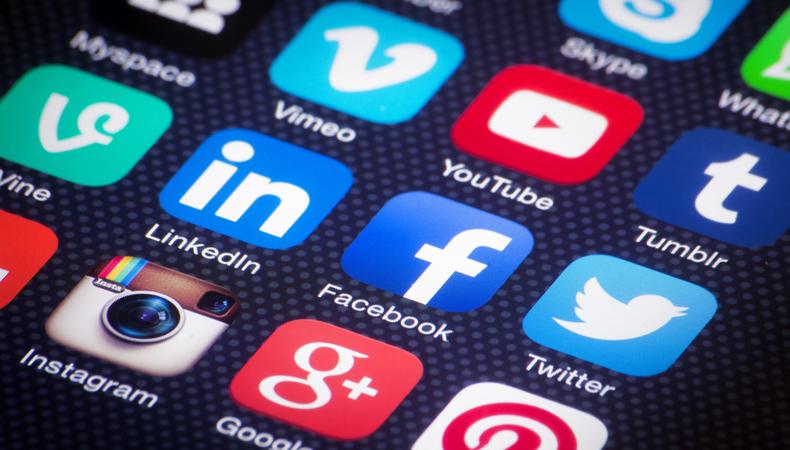 For most filmmakers, social media can serve as a distraction from writing, shooting, and editing. And why bother? Now that everyone is online plugging their "brand," is there any hope that your project can break through the noise?
As we reach social media's saturation point, the do's and don'ts surrounding online interactions have changed a lot from when Instagram and Snapchat were fledgling platforms populated by teens. Launching your project's online campaign is daunting, but ignore social media at your peril. Now, even micro-budget filmmakers launch sophisticated campaigns to find an audience for their films.
So how should you enter the fray? Here are a few simple steps to take right now.
Claim Your Accounts
Have a film idea? Set up your social media accounts right away, even if you simply sit on them for a while. Finding the perfect username to fit your project may be a challenge, but it's far better to get in now than wait until someone snaps up your first, second and third choices. If you're unsure which platforms you're going to use, at the very least claim a space on Facebook, Twitter, Instagram, YouTube, and Snapchat.
Taking on a few different usernames just to avoid confusion isn't a bad strategy either. Titles can have alternate or mistaken spellings when searched for and the last thing you want is your audience to think someone else's Twitter account is yours.
Identify Your Niche Audience
YouTube's demographic dashboard for your channel. Now that you're dedicated to generating awareness, target your audience. Contrary to earlier social media strategies, you don't have to dominate every platform — fully committing to one or two outlets should do the trick. Successful social stars find a niche and cater directly to their fans.
Working on a documentary with a social consciousness angle? Twitter's full of political activists, journalists and concerned citizens who may be into your project. Shooting a visually stunning short film? Woo fans on Instagram, which allows you to showcase your visionary style. Trying to Kickstart a project among friends and family? Everyone (and their mothers) are on Facebook. Cater to your project's strength and pick your poison.
Get Everything on Video
It used to be enough to post 140 characters on Twitter or a quick note on Facebook reminding people about your crowdfunding campaign. Not anymore. Every platform is encouraging users to post more video in order to generate clicks, likes and contributions.
Start filming videos of the day-to-day developments on your project. Have a table read? Film it. Scouting locations? Film it. While it may sound like boring work to you, your fans will get a vicarious thrill by watching the process unfold. Filming simple videos starting as early as pre-production will give your social media feed the content it needs to thrive. Plus, vlogging is becoming more and more popular. YouTube and social media audiences are salivating at the next "day in the life" vlog. Make it about your project and you've got yourself a built-in audience.
Consistency is King
As a consumer, social media can be exhausting and time-consuming. As a content-creator, it can be ten-fold. To expect overnight success in your social media campaign is a bit naive nowadays. Staying patient but consistently posting and updating is the name of the game. Your soon-to-be loyal audience is only as good as the trust you can give them. And that trust is built on providing consistent content that they can come to expect. It takes time, but well worth the blood, sweat, and Tweets.
Collaborations
Do you have other friends who need help? Perhaps you both need videos created but alone, your resources fall short. Join forces! Barter with our like-minded creatives. You'd be amazed at how much more you can accomplish when you're not alone.
Further, collaborating with people who already have a built-in following (Twitter or Instagram followers) is like paying for advertising but without the price tag. Offer to shoot their video in exchange for Tweets or Instagram posts featuring your project. Or better yet, come up with a project you both can benefit from and they'll likely blast it out to their audience simply because they're involved.
At the end of the day, there's no right or wrong approach to the social media hustle. It is ever-evolving and one can only hope to keep up. Rest assured, these basic steps will get you on the path to social media mastery.
Need gear for your next project? Backstage members get $20 off their first rental on ShareGrid using this link or by entering promo code BSTAGE.
This post comes from our partner ShareGrid.