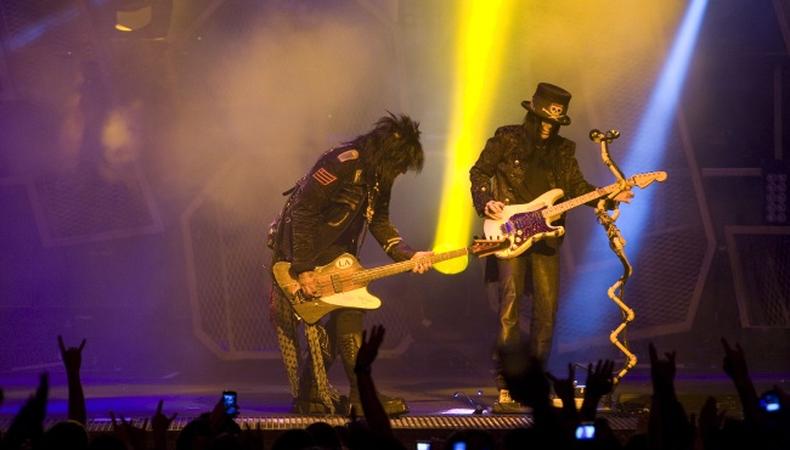 Stay in the loop on industry and casting news with our write-up on who's been slated for recent film and television roles!
"The Dirt"
Motley Crue is about to rock it on Netflix. The iconic band, whose notable names include Nikki Sixx, Tommy Lee, Vince Neil, and Mick Mars, is about to go on an excursion through its torrid and tumultuous past. The group, who truly lived a rock 'n' roll lifestyle, won't be directly involved in the making of the film, but its autobiography, "The Dirt: Confessions of the World's Most Notorious Rock Band," will provide the outline. The main focus of the biopic will be the hard lifestyles of the various band members as they work to manage their vices. No names have been attached to the project, but Barbara Fiorentino is on board to cast the roles. The film looks to begin production in February 2018. New Orleans will likely host the majority of the project.
"Miss Virginia"
Uzo Aduba is taking a leave of absence from prison life to shine a light on equality. The celebrated "Orange Is the New Black" actor is the first, and currently only, name on board for the film "Miss Virginia." The project will follow a mother who is struggling to provide for her child. When she manages to enroll her son in an expensive school, she finds herself advocating for other underprivileged and at-risk kids in her community who are in dire need of a proper education. The film, which is based on a true story, will bring in director R.J. Daniel Hanna while Aisha Coley will come aboard to fill out the rest of the roles. The project is scheduled to start filming in March 2018 and carry on through the spring. No official location has been given, but it's likely Los Angeles will serve as the main point of production.
"The Boys"
Comic adaptations aren't slowing down anytime soon, and Amazon is getting in on the genre. The streaming network has just ordered the pilot "The Boys," based on the comics of the same name. The story will focus on a group of blue-collar vigilantes who make it their mission to take down corrupt and overindulged superheroes that have started to lean into the dark side. No cast is currently lined up for the project, and Ulrich/Dawson/Kritzer is on board to assemble the justice-wielding heroes. Production is anticipated to start in the spring of 2018. No official date or location has been announced, but it is likely the project will land right in the middle of pilot season on one of the coastal hubs.
For the latest news, check out backstage.com/resources to find thousands of production listings, casting directors, acting classes, agents, and more!