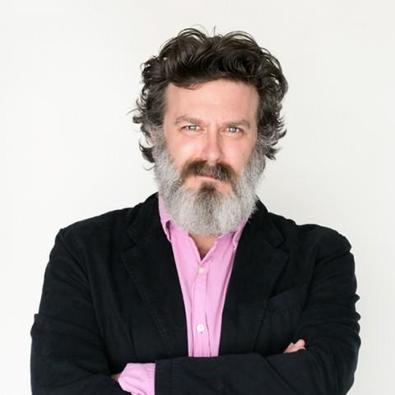 Jeremy Schwartz grew up near Dallas, Texas and made a living as an actor in New York and L.A. before returning to his Texas roots in 2013. But rather than see his acting career dry up, Schwartz is now busier than ever. Here, he chats with us about the greater work opportunities in Texas, the more affordable quality of life, and why Texas theater is different.
Why did you decide to move from L.A. to Texas?
I'm originally from Dallas and my wife is from Houston. We were thinking about moving back home and everything just seemed to line up: I was offered a role in the play "Se Llama Cristina" at the Kitchen Dog Theater, and a house opened up next door to my best friend.
What is the difference between doing theater in L.A. and N.Y. compared to Dallas?
I didn't do any theater in L.A.; with little exception, theater seems to be an afterthought there. It was no one's primary focus. A lot of shows are double cast because if someone gets a TV role, they go do that, and understandably so in a city that runs on the TV and film industry. In N.Y. there's great theater and terrible theater, but there's just so much of it. Even the best theater in N.Y. is no better than the best stuff I've seen in Dallas. You're also not living and working to just to survive here. N.Y. and L.A. are very expensive places to live if you're just making art.
How have you found the opportunities for working in theater in Dallas?
Here the theater opportunities are terrific because it's one of the best theater towns in the country. Most companies have a permanent space and have been around for awhile. The companies that don't have a space have access to spaces, and audiences come and see the shows. I work out of Kitchen Dog Theater, which is in its 25th season. Tina Parker, the co-artistic director, was on "Breaking Bad" and Bob Hess, who's in "Don Quixote" with me, had a recurring role on "American Crime." There's a lot of work to be had here.
What's been your favorite onstage experience since you've moved to Texas?
My favorite onstage experience is the production I'm doing right now, "Don Quixote" with Amphibian Stage Productions.
How do you compare the quality of life for an actor here as opposed to either coast?
The quality of life is cheaper here, there's no state income tax, and you can make art in a nice place that people will see, and you can live in a house while you do it. It's not the "eating ramen every night" kind of place because you're an artist. You have a great quality of life here. I brought my voiceover work with me from L.A. and have a studio in my house, so I haven't lost out on auditions. Some people want to keep the work in N.Y. and L.A. to serve those people there, and that's totally understandable. But the business is changing and you don't have to be in just one place anymore. As far as "legit" work, I have access to auditions in Austin, New Mexico, Georgia, and Louisiana. It's a big region, the quality of work is excellent, and it shows.
Inspired by this post? Check out our Texas audition listings!