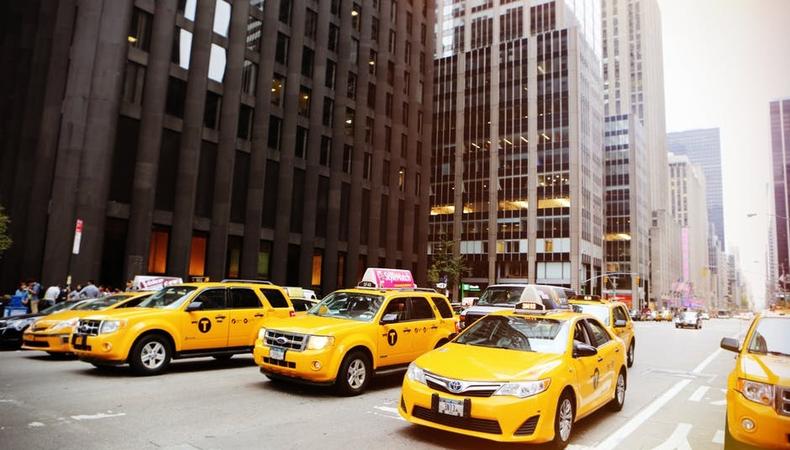 New York, New York: it's a helluva town and if you don't know what's what and who's who, it might just swallow you whole. Behind the bustling lights of Broadway, for example, there's a enclave of industry stalwarts who ensure their show is both seen and worth being seen; they are the casting directors and press agents that make the industry tick. New York has its own language when it comes to who's relevant and, when you arrive on day one, you'll be expected to speak it fluently.
We're here to help, with a cheat sheet for the major press agencies and casting directors you need to know, as well as those on the up-and-up you'd be wise to familiarize yourself with, too (ascend through the ranks together!). Think of this as your very own Rosetta Stone for the language of New York show business.
Press Agents
The entire concept of press agent as a profession is specific to Broadway and New York, as no other realm in entertainment relies on the press in the way that theater does. Unlike television or film, it is almost entirely the press that will sell tickets to a given show and, in that vein, it is the job of the press agent to ensure that show gets ample coverage. This is also a profession that has had to evolve with hyperspeed amidst the changing landscape of news and media (getting an actor booked on a podcast is obviously something that didn't exist a decade ago, for example). As such, many of the heavy-hitters here are newer to the game. Below are the agencies you should definitely know.
Boneau/Bryan-Brown: No one looms larger in theatrical press than Boneau/Bryan-Brown, the agency founded in 1992 by Chris Boneau and Adrian Bryan-Brown. The two together have worked on more than 400 productions on Broadway and around the world. Current clients include "The Book of Mormon," "Waitress," the teflon "Chicago," as well as this season's incoming, sure-to-be-gargantuan "Harry Potter and the Cursed Child."


SpotCo: Founded in 1996 by Drew Hodges, SpotCo first made a craterous cultural impact right off the bat with "Rent." It currently represents mammoth hits "Hamilton," and "Hello, Dolly!," as well as next season's highly anticipated "Mean Girls" musical, and the press needs of Actors' Equity Association.


Polk & Co: Matt Polk began his own agency, Polk & Co., following a 14-year stint as Boneau/Bryan-Brown's vice president of account services. Today, Polk represents a slew of Broadway hits including "Come From Away" and "Wicked," as well as Broadway cabaret venue Birdland and theatrical record company, Broadway Records, which is responsible for distributing the majority of today's cast albums.


Matt Ross Public Relations: The eponymous Matt Ross had been working as a press agent since 2005 at The Hartman Group, as well as at Boneau/Bryan-Brown, before founding his own P.R. firm in 2014. Notable clients include this year's 12-time Tony-nominated "Natasha, Pierre and the Great Comet of 1812," New York Theatre Workshop (where shows including Tony winners "Rent" and "Once" both began), the Irish Repertory Theatre, Primary Stages, and the annual New York Musical Festival.


DKC/O&M: In a late 2015 merger that reverberated throughout the industry, the Rick Miramontez-led O&M Co. joined forces with DKC Public Relations to become DKC/O&M. The entity has used its amplified power in the time since to represent numerous hits including "School of Rock the Musical" and this past season's Tony Award winner for best musical, "Dear Evan Hansen."
Casting
Long before a given show arrives at its press phase, a team of highly knowledgeable experts needs to decide who is going to bring it to life. Given to actors of astounding ability, a so-so show can be elevated to something exquisite. Similarly, in less competent hands, even quality material can slip easily into the unremarkable, or worse, the plain bad. And unlike its onscreen counterparts, in theater there is no post-production wiggle room when it comes to performances. So, who are these future-seeing genies who can pluck the right actor for the job? They're the casting directors of Broadway and beyond and, obviously, you're going to want to know who they are.
Bernie Telsey: When it comes to Broadway casting, the Pavlovian response is "Telsey." Bernard "Bernie" Telsey founded Telsey + Company in 1988, and he's since gone on to essentially become the face of New York casting. For his casting contributions to the original "Rent" (in which he cast then-unknown talent Idina Menzel), as well as currently-running phenomenons "Hamilton" and "Wicked," you can thank Mr. Telsey.


Tara Rubin: Close on Telsey's heels when it comes to industry clout is Tara Rubin, who established Tara Rubin Casting in 2001. Rubin and her office are responsible for casting such massive hits as "Dear Evan Hansen" and, Broadway's longest-running production, "The Phantom of the Opera."


Jim Carnahan: Though not as flashy as say Telsey or Rubin, Jim Carnahan boasts a healthy roster of productions including "Groundhog Day the Musical," "Amélie," the upcoming "Harry Potter" play, and, most notably, all of the esteemed Roundabout Theatre Company's shows. Carnahan's two longtime casting associates, Stephen Copel and Carrie Gardner, assist with Roundabout, as well as independent ventures including "The Book of Mormon" on Gardner's end and "Beautiful: The Carole King Musical" for Kopel. Copel and Gardner together also cast for Encores! Off-Center series.


Jay Binder: Speaking of Encores! Jay Binder's Binder Casting is responsible for casting its multiple musical presentations throughout the year (this past season's included the Jake Gyllenhaal-starring "Sunday in the Park with George"), as well as the ever-running Disney success, "The Lion King" on Broadway.


Jason Styres: One of Binder's casting associates, Jason Styres, has recently made the move to branch out on his own. Having assisted in casting such shows as "Dames at Sea" and the 2014 Tony Award-winning best musical "A Gentleman's Guide to Love and Murder" at his former post, he is definitely a name to keep an ear out for.


Eisenberg/Beans: Daryl Eisenberg and Ally Beans only recently formed their casting office, Eisenberg/Beans, emphasizing a pleasant experience for those on either side of the table. The duo primarily casts Off-Broadway shows, as well as for the Norwegian Cruise Line's many professional productions (in other words, this is an awesome team to know for actors looking for a way to break in!).
You're ready to get out there! Check out Backstage's NYC audition listings!