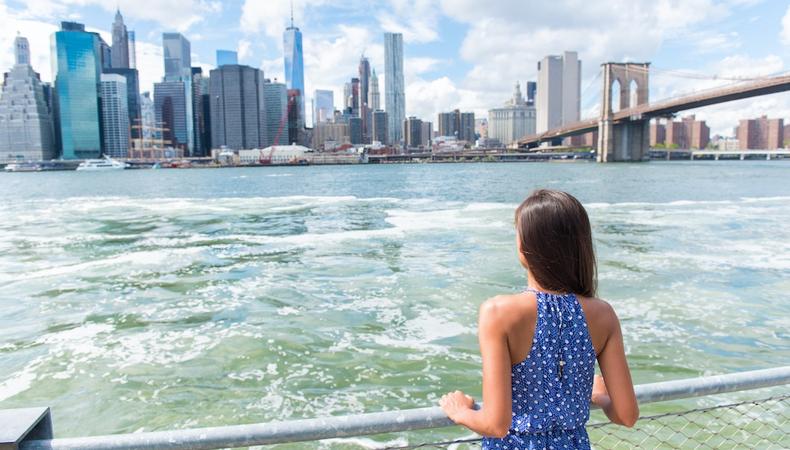 Are you an actor looking for a place to live?
Last week, we gave you a few hints on what to look for when choosing a place to live. This week, we wanted to break that down a little further and highlight some of our favorite neighborhoods. This isn't a comprehensive list, of course, but it's a good start!
For now, here are a few recommendations:
If you're looking for your basic jack-of-all-trades…
...try Crown Heights. At the intersection of affordable while still being hip, Crown Heights has it all: get your arts fix in at the Brooklyn Museum, run lines in Prospect Park, and get to work on time with convenient subway lines (think lower Manhattan in under half an hour via the 2/3/4/5). Plus, everyone is moving here now, so finding a roommate should be no problem.
If you're looking for cheap eats…
...try Chinatown (nothing beats a Sunday hangover like a dollar dumpling stroll).
If you're looking for all Broadway, all the time…
...try Hell's Kitchen. One of a handful of residential areas in midtown, you can walk to any Broadway theater—or the famed Actor's Studio—from this Manhattan neighborhood.
If you're looking for Chelsea galleries you can afford…
...try Bushwick. Check out all these places you can hit on a good weekend.
If you're looking for affordable art spaces…
...try Red Hook. This waterfront neighborhood recently converted a bunch of brick warehouses into open art spaces, which is basically the most Brooklyn phrase of all time. Be warned, though: transportation can be kind of a nightmare. Also, there's the IKEA!
If you're looking for a Manhattan commute without Manhattan prices…
...try DUMBO, aka Down Under the Manhattan Bridge. DUMBO, Brooklyn, has great Manhattan views for summer evening walks, and will get you downtown faster than anywhere on the map— but the arts scene here is rapidly being priced out.
If you're looking for a bridge-free commute…
...try Hamilton Heights or Washington Heights. Contrary to popular belief, you CAN find a place in one of these far-north Manhattan neighborhoods that will get you downtown in under 35 minutes. Do it for the Lin-Manuel Miranda references (or the hidden gems of incredible food).
If you're looking for non-stop karaoke…
...try Flushing. With a ton of local restaurants (over 700 packed into one neighborhood) and studio prices starting at around $1200, Flushing is definitely worth the trip to the end of the 7 line.
If you're looking for a place to park your car…
...try Kingsbridge. The Bronx may seem like quite the trek, but when you've got a car, it's no problem! Plus, you'll be paying less money for more space, and if you don't mind the commute (about 45 minutes to Midtown on the 1), the restaurants, gardens, and the zoo totally make up for it.
If none of these neighborhoods are doing it for you, don't despair. Keep an eye out for our longer neighborhood series, coming soon to a Backstage near you!
Check out Backstage's New York City audition listings!