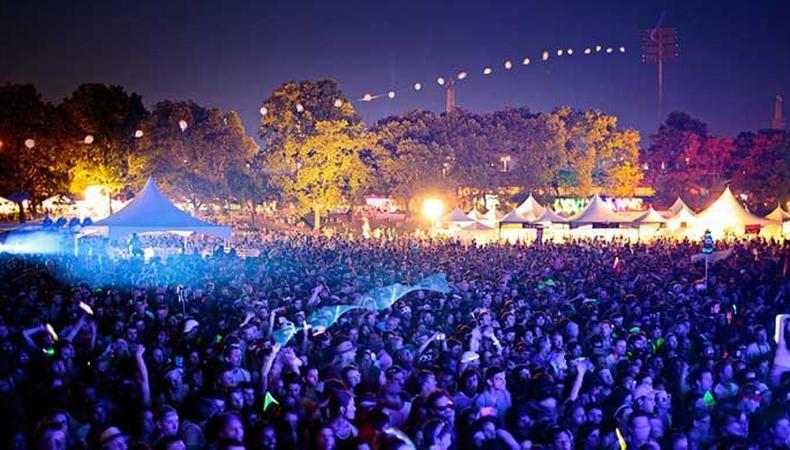 Life as an actor, especially a newbie in New York, means taking in all the theater and workshopping you can, which makes arts festivals an invaluable resource. If you're hoping for slightly more rhythmic fare, here's a curated list all for you.
DANCE
New York Dance Festival, Feb. 22-25, 2018
We'll never tire of the classic dance breaks from shows like Anything Goes, Newsies, or West SIde Story - but if you prefer a tango or a classy pas de deux, NYDF might be for you. With a focus on ballroom and Latin dancing, the New York Dance Festival boasts slightly different fare than many of us (competitive dancers aside) are used to. The NYDF returns next winter in February.
Battery Dance Festival, Aug. 13-19, 2018
Once known as the Downtown Dance Festival, the BDF currently holds the title of New York's longest running free public dance festival. This year's lineup includes ballet, modern, jazz and more -- plus a number of free dance workshops with groups from Spain, Botswana, Belgium, and the Dominican Republic (with Battery Dance representing the U.S.).
The Battery Dance Festival kicks off in mid-August and wraps with a free event and closing reception.
NYC Dance Week, June 2018
Did someone say free dance classes? That's right. If you're feeling especially low on pocket change, you can opt to hang around until next June, when NYC Dance Week returns for its 2018 season. For ten days every summer, Dance Week provides free classes and fitness lessons by partnering with local studios, especially seeking to promote diversity in art.
Missed the roster this year? Don't worry - Dance Week has got you covered, promoting various studios and companies throughout the year. Check out their Twitter feed (@nycdanceweek) for up to date news on local classes and events.
Lincoln Center Festival, July 10-30, 2018
Technically, the Lincoln Center Festival isn't specifically dance-oriented. It features dance in addition to theatre, music, and circus arts (not as niche as one might suspect) - but we think the dance offerings are particularly stunning. This year's roster included The Taming of the Shrew as danced by the Bolshoi Ballet and Jewels with dancers from Bolshoi, NYC Ballet, and the Paris Opera.
MUSIC

Governor's Ball Music Festival, June 2018
If you missed the Governor's Ball this year, you'll forever have to suffer through the idea that Chance the Rapper, Childish Gambino, Lorde, and Wu-Tang Klan all hung out at Randall's Island Park without you. Truly a "festival with a New York heart", the Governor's Ball will probably cost you a chunk of change - but it's probably cheaper than air fare to Coachella, and the music is just as good.
Panorama, July 28-30, 2018
In case you've never ridden a subway or seen a building downtown, we're here to tell you about Panorama. We're not quite sure why it took so long for Goldenvoice (the folks behind Coachella) to reach out to their East coast audience, but we're glad they did! Also taking place at Randall's Island Park, the now-two-year-old fest this year features Solange, Frank Ocean, and Nine Inch Nails.
Afropunk, Aug. 26-27, 2018
A Brooklyn staple, Afropunk features a focus on hip-hop and has some of the cheaper day tickets, starting at $45. Swing by Commodore Barry (City Park) this August for Macy Gray, Willow Smith & more. Afropunk has the added benefit of being a feast for the eyes, like an unofficial fashion week your neighbor has been prepping for all year.
NYC SummerStage, through Sept. 22, 2017
SummerStage is hailed by TimeOut as the "gold standard for outdoor summer concerts," which, at least in NYC, is a pretty big deal. It probably helps that it's backed by the City Parks Foundation. It definitely helps that it's basically free and runs all summer instead of a weekend or two, meaning you can log some serious music hours if you plan right. Most of the shows are located in Central Park, though you can checkout the website for the official lineup. This year, you can expect Muse, Regina Spektor, Dashboard Confessional, and a slew of local and indie artists and the up-and-up.
Check out Backstage's New York City audition listings!