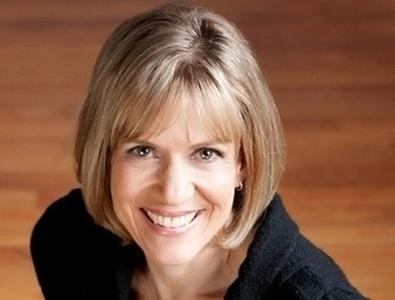 I have made it my living to cultivate the careers of entertainment's next stars. It takes hard work, dedication, and a will to succeed. It also takes the tremendous support of parents, both emotionally and financially. So how much does it really cost to raise a child star? Between training, headshots and reels, equipment, and travel expenses, the answer is surprising. I've got the inside scoop of what parents really spend to further their child's career.
Training
Acting is nothing without passion and hard work. Passion is what drives the necessary ingredient: the will to perfect your craft. That, like any passion, comes with a price tag. For professional child actors, the combination of private coaching, group classes, and workshop intensives average between $4,000 and $8,000 per year. I find for any child actor with professional aspirations that group classes are a must. As a child begins to frequent auditions, a private coach is imperative, as they give individualized attention to strengthen your child's abilities and can focus on specific audition material.
If your child sings, most vocal lessons come at a hefty price tag. An average cost that my clients spend on vocal lessons is about $5,000 per year. These children are vocally gifted and require professional training to maintain their voice, especially at a time when voices change as children get older.
Most child actors have dance on their résumés, as it is a valuable skill even if they are not involved in musical theater. By the time you buy shoes, clothes, and recital costumes, dance lessons can exceed $3,000 per year.
Business Fees
If your child is in the union, apart from the $3,000 initiation fee, the average dues for SAG-AFTRA and AEA are about $150 each. They also take a percentage of total yearly earnings, 1.575 percent and 2.25 percent, respectively. Agents take a 10 percent commission on all jobs booked through their services, and managers generally take 15 percent. And don't forget the accounting and legal fees you may incur which vary from state to state.
Portfolio
The cost for headshots averages about $375 per shoot, updated every six to 12 months as your child grows. Self-taping for remote auditions costs one family about $2,200 per year as they average four tapes per month, and four per week during pilot season. This may be excessive, and you can surely tape on your own without the help of a professional to bring the cost down. You can also take your child's headshot with your digital camera, but there is usually a noted difference working with professionals in this competitive business—and it is this difference that may get them noticed.
Transportation + Living Expenses
One of my out-of-town clients spent approximately $3,500 per month on a one-bedroom apartment in midtown Manhattan while her child was in a Broadway show. Another chose to commute to the city at a price of $10,000 after the cost of parking, E-ZPass fees, tickets/towing, gas, and car maintenance. Transportation and living expenses can be the biggest drain on a family with a child actor. If your family lives near one of the big cities, you pay the price in property taxes and average living costs. If you live remotely, you save on the cost of living but pay in flights, road trips, and hotels. This area is a challenging one and in my opinion, requires the biggest sacrifice.
Childcare
Many of you have other children besides the aspiring or working child actor. How do you parent them successfully while tending to your young performer?
Babysitting costs average $10 per hour to a full-time nanny's salary. Unless you have a supportive extended family, this is not an area to cut corners, as you want to support all of your children equally.
Schooling
If your child auditions regularly and works often, public school may not be the best option. They are not known for their support in excessive absences and it can be difficult to keep up with coursework. If you need alternative education for your child, fees can range from $4000 per year for online home-schooling to $35,000 per year for private school.
On average, parents are spending anywhere from $25,000–$36,000 per year to keep their children competitive in the business. Is it necessary? Yes and no. There are many successful children whose parents spend considerable sums for training and exposure within the industry. Is it the only way to break into the industry? Not necessarily. I have clients on all ends of the financial spectrum. True talent and luck have furthered the careers of countless children.
Supporting a child's dream of performing professionally comes at a cost just like any passion. As parents, you must evaluate the cost of training, transportation, auditions, materials, as well as the opportunity cost of working full-time as opposed to devoting your work full-time to your child's career. There isn't a winning formula that guarantees your child's success and your family's happiness. It is a decision that only you and your family can make. While professional acting requires tremendous resources, it reaps countless benefits for your child and your family, as you grow together on this journey.