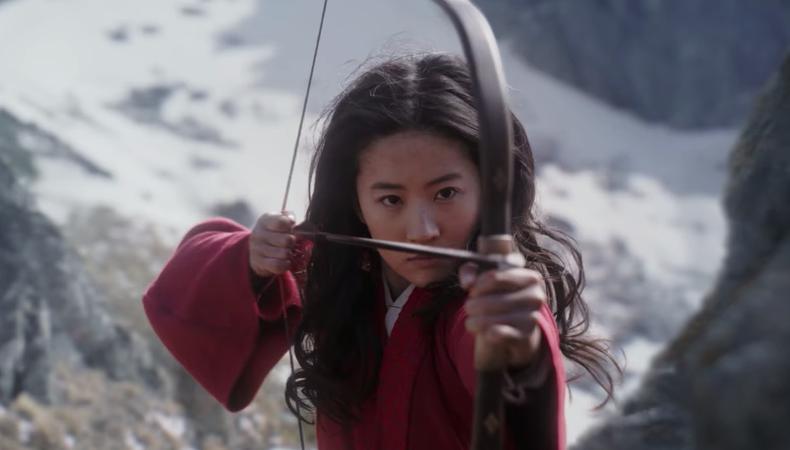 What makes a warrior a warrior? Disney's live-action "Mulan" attempts to answer just that—while raising a few other questions along the way. The feature, having its long awaited debut on Disney+ Sept. 4, depicts a young woman whose journey is sword-wielding proof that there isn't only one type of hero, just as there isn't one type of director. Just look at "Mulan" helmer Niki Caro, who utterly defies the director stereotype that the only way to communicate on a busy set is loudly.
Caro is actually more of a whisperer than a shouter when working; she talks quietly and gives actors the chance to follow their impulses. "What they often bring is very fresh and something I haven't thought of and something I want to see in a different way," Caro says. "It's sort of the dichotomy of being incredibly well-prepared, but also being very open and responsive to the things you can never be prepared for, which are the things that come up in the moment with an actor on-set, which happened a lot in 'Mulan.' "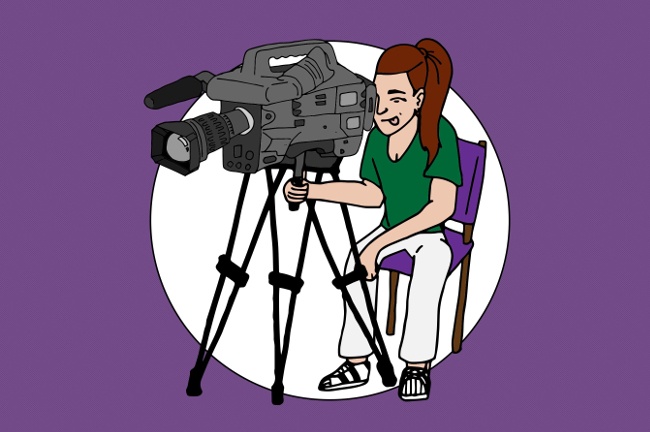 How to Become a Film Director
"Mulan" is the latest animated classic to get the live-action treatment from Disney. Like the original, it follows a woman who disguises herself as a man and takes her father's place serving in the army, setting her on the path to legend. Caro is no stranger to directing projects that centralize powerful women, having worked on "Whale Rider" and the upcoming series adaptation of the novel "Daisy Jones & The Six." It was, in fact, the titular character—and the journey she takes—that drew the New Zealand director to the film in the first place.
"The story didn't begin with the animation. It's a story that was written [over] 1,300 years ago," Caro explains. "That story for me was as exciting, relevant, and [as] inspiring today as it was all that time ago."
Throughout the process, Caro remained cognizant of the fact that the film's source material isn't solely the 1998 Disney precedent. From her perspective, they "were completely rewriting the template of what this story could be on a screen, while always honoring the cultural imperative," she says. And to that extent, every department knew this was a Chinese story and did plenty of research to make sure they were culturally specific and authentic. They wanted to make "a large-scale, epic, action-adventure with a woman at the center, but also [one] that would deliver the heart, humor, and emotion that is so intrinsic to the Disney brand.
"I don't know that I can think of another movie of this scale and genre that is capable of moving audiences to tears in the way that this does," Caro adds.
Of course, one of the most crucial elements for achieving that outcome was finding the right person for the title role; a difficult feat given that Caro was looking for a warrior, not just an actor who could play Mulan but "who was inherently Mulan."
"I knew the shoot was going to be so demanding physically, emotionally, and I wanted a partner, a true collaborator," she explains. After a worldwide search that didn't yield the perfect fit, they returned to China, combing through lists to see who hadn't been available the first time around. That's when the team met Liu Yifei, whom Caro advised to go to L.A. to audition. Without any sleep, Yifei was called right into meetings at Disney and then eventually auditioned for Caro with five emotionally-wrought scenes.
"She was brilliant," the director recalls. "I pushed her hard and she maintained her brilliance and her strength dramatically." Still, Yifei hadn't yet booked the gig. From there, she underwent a physical assessment and worked with a trainer for another grueling 90-minute audition. "She was exhausted but she never complained once," Caro says. "She never asked to stop. She never made a face. She just womanned up, as we like to say on my set. I knew at the end of this process that I'd found my warrior, but I'd also found a collaborator, a brilliant actress, and a fearless performer."
READ: How to Become a Stunt Performer
Yifei's physical skills are on full display during the intensive stunt sequences in "Mulan," which were a joint effort between Caro and stunt coordinator Ben Cooke. Together, they refined the action and tailored it to both the characters and the arduous production schedule. "Once we had those stunt sequences sort of mapped out on the ground, [cinematographer] Mandy Walker and I got in there with the camera and uplifted the stunt sequences again in the type of way we shot them," Caro adds.
In that vein, Caro knows that as director everything begins and ends with her. However, she never lets that distract from telling the story. And while there are countless pieces of advice she'd give aspiring directors, that is her biggest. "Even though everybody's job around you is to give you what you want, you must never think yourself above the story you're telling," she says. "You must always be in service of the story and give yourself over to expressing it in the best way possible, with all the many tools at your disposal."
Looking for remote work? Backstage has got you covered! Click here for auditions you can do from home!