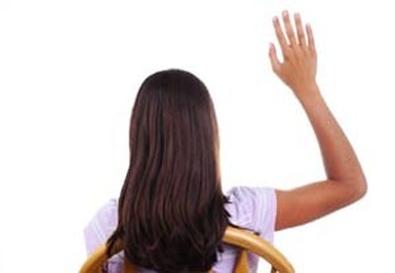 Jeffrey Marcus, Los Angeles
Absolutely. However, not necessarily more than one acting teacher at a time.
I think there are teachers for one-line day players and teachers for actors that play complex roles. There are no shortcuts to great acting. Mediocre acting can be done by many, great acting by very few.
Take an acting technique class. If you have the time and money, take a voice class. If I had an IMDb STARmeter point for every time I've heard that an actor's inner work was good but wasn't reaching the camera because of a lack of vocal vitality, I'd be Ryan Gosling. Take a movement class to release the tensions in your body. It is important to be supple vocally and physically for the deep emotions you're feeling inside to be expressed. Take improv to free up your impulses and trust the moment.
Choose classes that enhance the acting work and enhance one another. Meisner and Strasberg technique are fantastic for your tool belt, but they don't always complement each other. Cold reading is another tool in the belt. Also, don't confuse workshops with classes. Workshops are to get you in front of casting directors, not to teach you to act.
Erin Cronican, New York
An actor who is interested in technique should only use one teacher and should remain with that teacher for a good amount of time. Technique is not something that can be learned in a month. That's not to say input from other teachers is detrimental, but technique training is more than feedback on an actor's work—it's a deeper process of helping an actor break down barriers and overcome stumbling blocks. This can be difficult to do when seeing more than one teacher. Often, technique teachers lead actors through exercises. Working with multiple teachers means multiple exercises that may actually work against each other. The actor might be left with a confused mix of techniques. It'll likely be a train wreck, because art (and the process of growing as an artist) is a fluid, subjective process.
However, in the realm of audition technique, multiple perspectives can be helpful. Actors can assimilate the information they are given. The best way to be successful in doing this is to openly communicate with their teachers. As a career coach who also teaches vital auditioning skills, I work with many actors who are also getting technique and scene-study training. They come to me to polish their audition pieces. I'll ask my students to describe what they are working on and what kind of feedback they've gotten. We'll address the feedback and then work further to develop the pieces in a way that supports their training but takes audition/branding practices into consideration. I do my best to frame my feedback within the teaching structure they are used to. Doing this, I can make sure the actors don't get confused and I'm not giving them feedback they've already heard.
Chick Vennera, Los Angeles
Actors should study with just one teacher, especially when they're first starting out. They can take voice, dance, movement, or classes that help develop their additional talents, but when it comes to acting, that journey should be taken with just one teacher.
We all have thoughts and emotions but have been taught from an early age not to show them. The words we speak are merely suggestions of how we really think and feel. The actor's job is to get in touch with these true feelings and emotions and communicate them.
This journey of self-discovery is very personal and can only be taken with one teacher the actor can trust. This journey takes time. If an actor bounces from one teacher to another, this process is thwarted, and the actor does not progress. Every teacher has a different approach, and by studying with more than one at a time, the actor becomes confused and often discouraged.
When an actor works for a period of time with one teacher he trusts, he develops a solid foundation and the confidence to call on his emotions and reveal himself. As the actor moves on in his career, he is self-reliant and independently creative. He will then be able to give whoever is directing him the performance wanted without any confusion or self-doubt.
Emily Fletcher, New York
If you are new to acting and are just starting to develop your craft, I think it is best to commit to one teacher. This will help avoid confusion and allow you to feel strong and stable with the fundamentals.
If you are a highly trained actor who has worked professionally and is interested in booking more work and learning to "let go," I think studying with a few different people can be beneficial.
Some teachers function like audition coaches, and some focus on the artistry. Both are important. You can have craft coming out of your ears, and if you choke in the audition room, then no one cares. Conversely, if you audition like a pro and get to set and cave, you have wasted everyone's time.
Great acting involves skillful preparation and then total surrender to the moment. I call this "packing your parachutes." Only a fool would jump out of a plane without a parachute. But if you know you have packed your parachutes properly, then it is much easier to jump out of the plane. When we get onstage or in the audition room our job is to jump out of the plane, let go, and give over to the bigger creative forces at work.
Many of us have too many methods and techniques that confuse us when we go to jump out of the plane. If you can find a teacher who simplifies acting and shows you how to pack your parachute, trust your instincts, and jump, that one should be enough.