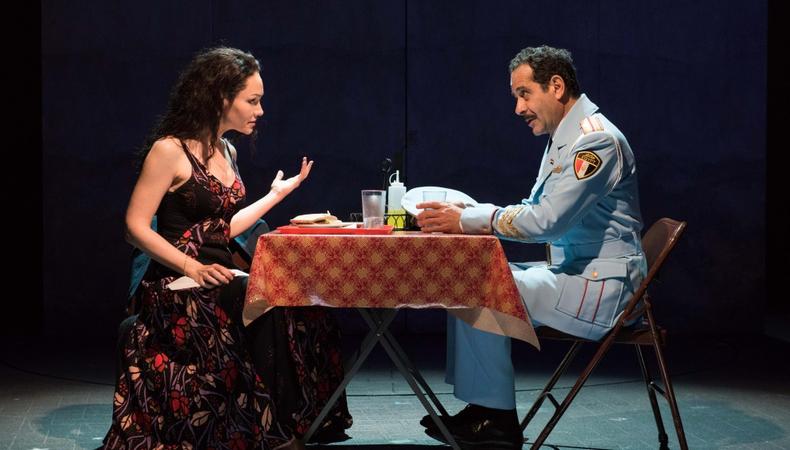 Reading plays and learning about new playwrights is an essential part of my job as a college audition monologue coach, so you'll find that my studio is stockpiled with excellent audition material for teens and young adults. I love the excitement of learning about young contemporary writers and following their careers.
When it comes to musical theater auditions, my philosophy is to present monologue choices for a variety of young adult types that are always age-appropriate and within the students' life experience. But in addition to young, new writers, I also love the surprise of when one of my favorite established playwrights also wins a Tony for Best Book of a Musical, like Itamar Moses for "The Band's Visit."
A few months ago, I suggested 12 female playwrights for young actresses auditioning for acting and musical theater college programs, so I thought it would be fun to introduce all you male musical theater college audition hopefuls to some well-known male playwrights who also write for musical theater. These musical librettists and book writers have musical credits I'm sure you will immediately recognize, but the straight plays they have written are excellent sources of college audition monologue material.
I think it's an excellent idea to consider using these crossover writers as a source for MT college audition monologue material: their playwriting style and understanding of musical librettos make a for great musical theater audition material. Using this kind of material can also be a treat for your auditors as they may not be as familiar with these writer's straight plays. It also shows you're a smart actor who is doing your homework!
READ: How to Handle College Audition Rejections
I encourage you to re-discover these male playwrights who you already know from their award-winning musical books. It only makes sense. I guarantee you will find that their playwriting speaks to you. As you read their plays, seek out age-appropriate characters with monologue content that's within your life experience. Below are some esteemed male book writers and some of their straight plays I like that contain male characters you may connect with.
Roberto Aguirre-Sacasa
Musicals: "Spider-Man: Turn Off the Dark," "It's a Bird, It's Plane, It's Superman"
Plays: "Good Boys And True," "Based on a Totally True Story"
Douglas Carter Beane
Musicals: "Sister Act," "Xanadu," "Cinderella"
Plays: "The Little Dog Laughed," "The Country Club"
Craig Lucas
Musicals: "The Light in the Piazza," "An American in Paris," "Amélie"
Plays: "Reckless," "Prelude To A Kiss"
Terrence McNally
Musicals: "Ragtime," "The Full Monty," "Catch Me If You Can"
Plays: "Mothers and Sons," "Master Class"
Itamar Moses
Musicals: "The Band's Visit"
Plays: "Completeness," "Back Back Back"
Doug Wright
Musicals: "The Little Mermaid," "War Paint, "Grey Gardens"
Plays: "I Am My Own Wife," "The Stonewater Rapture"
Check out Backstage's musicals audition listings!
The views expressed in this article are solely that of the individual(s) providing them,
and do not necessarily reflect the opinions of Backstage or its staff.