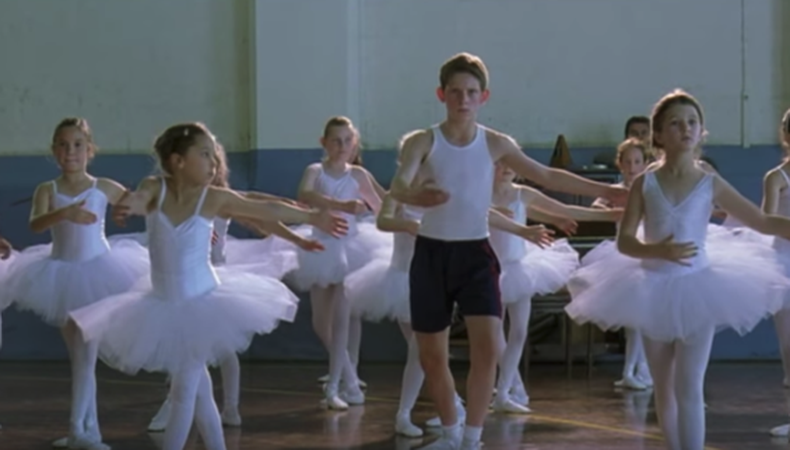 Child and teen actors looking for a big break or parents of future stage stars who can't stop singing and dancing have four new musical projects available on Backstage that will suit the young performer perfectly. From revivals of golden classics in Colorado to tours of storybook favorites, belt and box step your way into your perfect role.
"BILLY ELLIOT"
Brick Wall Theatrical is now casting male talent to play both the child and adult versions of Billy Elliot for a lead and supporting role, respectively. Two male actors, aged 10–13, will be cast as Young Billy. Candidates must be extremely strong dancers, singers, and actors. Young Billy actors will begin rehearsal on Sept. 25, with the first official rehearsal on Oct. 2. The production will close Jan. 6, 2019, in Arlington, Virginia. Compensation is $480 per week. Apply here!
"DR SEUSS' 'HOW THE GRINCH STOLE CHRISTMAS'"
Now's your chance to join the cast of the Dr. Seuss Christmas classic! Young female talent, aged 8–13, is wanted to play the roles of Cindy Lou Who and Annie Who. The actress cast as Cindy Lou must be no taller than 4'2" and able to sing the "showpiece" ballad of the show. Rehearsals will begin Oct. 28 in New York City and the show will tour from Nov. 14–Dec. 24. Compensation is $500 per week, plus housing and per diem. Apply here!
"ANNIE! THE MUSICAL"
All roles except Miss Hannigan are now being cast in this Georgia production of the Broadway classic, including the title role, which requires young female talent, aged 10–16. Multiple other young female performers of various ages are wanted to play the other girls in the orphanage. Various male and female adult roles, including that of Oliver "Daddy" Warbucks and Franklin D. Roosevelt, are also being cast. Rehearsals will begin in mid-July in Cumming, Georgia. The show will run through October and November at the Cumming Playhouse. No compensation will be provided. Apply here!
"BAT BOY"
Casting is underway for lead, supporting, and chorus roles in the American rock musical "Bat Boy." Male and female talent, aged 16–26, is wanted to play various kid roles on stage, including that of the eponymous Bat Boy, who must have a range B2-A4 (falsetto to E5), and the vet's daughter, Shelley, who must have a range of Ab2-Ab4 and be able to rap. Rehearsal dates are TBD in and around in Fair Lawn, New Jersey. The show will perform from Sept. 14-16 in Fair Lawn, New Jersey. Apply now!
Check out Backstage's musicals audition listings!