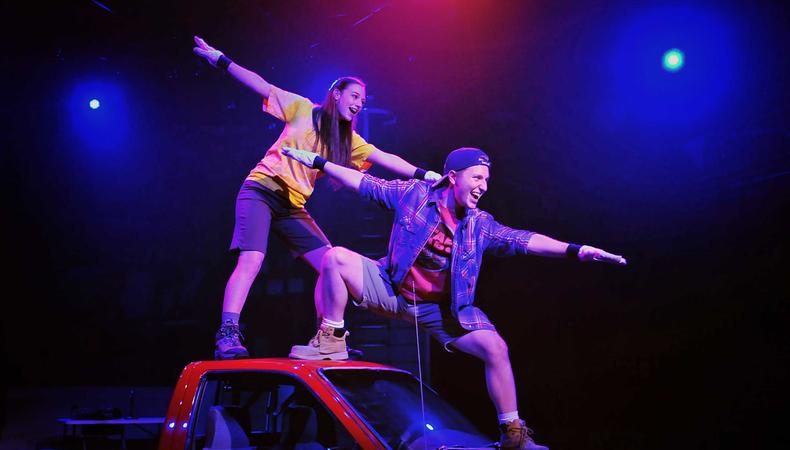 Part four in my series exploring the different modalities of some of the most popular college musical theater programs brings us to the University of Arizona. I will never forget the thrill of seeing Danny Gurwin opposite Sutton Foster on Broadway in "Little Women," so it was a treat to have the opportunity to speak with the assistant professor who now heads the university's burgeoning musical theater department at Arizona.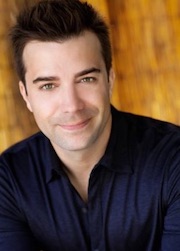 When and why did the demand for a musical theater degree develop?
The necessity for a musical theater BFA degree became urgent within the last 30 years or so as young musical theater actors found themselves entering a marketplace feeling under prepared. Before the MT degree, a student would simply study theater arts or pursue the finest acting training they could, [with] theater programs typically producing only one musical if that.
If we use Broadway as a business model, the majority of commercial endeavors are musicals and actors were feeling ill-equipped to meet Broadway's specific demands. Coupled with the reinvigoration of movie musicals and the popularity of television shows like "Glee" and "Crazy Ex-Girlfriend," this specialized training finds itself in even greater demand.
What's Arizona's philosophy on how to best educate young MT artists?
My mentor, Professor Brent Wagner, founded the MT BFA degree at my alma mater, the University of Michigan, and the program that I have built here at UArizona stands on the shoulders of the work he pioneered. He helped define the specific needs of an MT degree and continued refining this curriculum up until the day he retired in May of 2016.
It's my mission to carry on his legacy, providing foundational skills, preparing students in classical ("Golden Age") and contemporary styles, and to provide performance opportunities on our main stage where instruction continues in a "practical classroom." It is my obligation to train a well-rounded, holistic MT actor with a keen understanding of not only techniques but of style.
But it doesn't stop there. With a faculty [comprised] of working professionals, we take pride in preparing our graduates for the practicalities of the business, educating them in professional protocol and etiquette, performance union rules and regulations, and serving as a bridge to the industry through our BFA showcase.
How do you stay current in your training?
In order to stay current with your training, you have to look at what is being produced. So much of the new material is neither pop nor Golden Age, but a new kind of musical theater that lives somewhere in between. It is important to keep up on new repertoire, composers, directors, and actors. I am fortunate in that I can call upon my professional relationships and provide master classes with current Broadway performers and composers each term. It is vital to keep the program energized with new ideas—as the demands placed on the musical theater actor change, so should the training.
READ: How to Choose & Apply to an Acting College Program
What sets U of Arizona apart from other MT training programs?
We are an integrated acting/musical theater program, which sets us apart from so many other programs. In other words, the MT actor receives the same rigorous acting training that our BFA acting majors do, in addition to a comprehensive musical theater education.
We also produce six shows on our main stage, and musical theater majors are considered for casting in all disciplines, straight plays, and musicals alike. Very few programs can provide that for the MT actor. We focus on the actor and our professional training emphasizes the obligation placed on the 21st century MT actor to be versatile.
What are the key components that your graduates value the most?
I believe that our MT actors value the comprehensive training in styles, our emphasis on discipline, the broad and varied performance opportunities, and the rigor of our acting training. Very few MT actors can boast that their musical theater education provided an exploration of Shakespeare and Chekhov, walking side-by-side with Rodgers and Hammerstein and Pasek and Paul. Our graduates also express a gratitude for the continuing mentorship they receive and for our comprehensive network of alumni. The connection that begins at UArizona continues throughout the performer's professional life.
What can industry professionals expect when they meet an Arizona graduate?
A University of Arizona MT actor will be well prepared, disciplined, complex, detailed in their approach to the work, driven, professional and thoroughly joyful. A full understanding that they, themselves, are the "instrument" through which the material is focused is truly the key. It is my hope they will see a wonderfully gifted and rich talent, but more importantly a well-spoken, creative, dynamic, and kind individual. One [who] isn't merely cast for their skills but must be cast for who they are.
Check out Backstage's dance audition listings!
The views expressed in this article are solely that of the individual(s) providing them,
and do not necessarily reflect the opinions of Backstage or its staff.