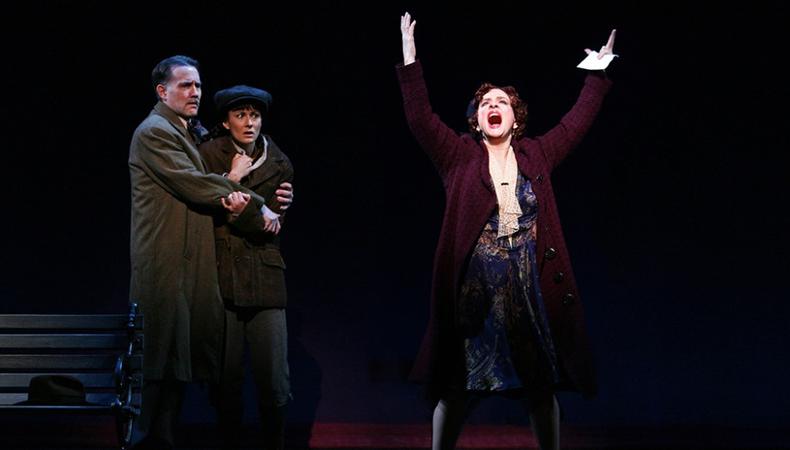 Got pre-audition jitters? Or perhaps post-audition jubilation? Check out this musical theater playlist full of "I Want" songs, guaranteed to pump you up in times of doubt or keep your spirits soaring high!
"96,000" from "In the Heights"
Attempting to sing all of the overlapping parts at once will have you out of breath instantly, but could be worth it. Lin-Manuel Miranda's "96,000" is an explosive anthem of hope, and it's bound to get your feet moving before the frenzied crescendo even hits. This tune is essential before or after any audition, and it should be a required listen for everyone who enters the "Hamilton" lottery.
"Corner of the Sky" from "Pippin"
Pippin's existential crisis sure is catchy! This rendition of "Corner of the Sky" pairs Matthew James Thomas' whimsical tone with an alluring orchestral arrangement. It may be an overdone audition song, but there's no rule against jamming out to it on the subway to your appointment!
"Fabulous, Baby!" from "Sister Act"
Speaking of "Pippin," before the Leading Player had magic to do, she was spicing up a soulful choir! The incomparable Patina Miller lets us know who's in charge every time she performs. "Fabulous, Baby!" is a confidence boost, a dance break, and an encouraging push, all styled into one glitzy package.
"Run and Tell That" from "Hairspray"
"Hairspray" is packed with tunes that will put a spring in your step, and this one is arguably the best. The wild and lively "Run and Tell That" is a must for musical theater lovers. Who can resist that smooth key change? Marc Shaiman and Scott Wittman know how to write pretty motivational music!
"Everything's Coming Up Roses" from "Gypsy"
Some of the wisest words from Sondheim: "You'll be swell! You'll be great!" If you're in need of a grand pick-me-up, one listen to this will surely do the trick. In this rendition of "Everything's Coming Up Roses," Patti LuPone is a powerhouse of frantic reassurance. One of the reasons this song is so iconic is its chillingly over-the-top way of stating, "Let's go with Plan B."
"Shine Like the Sun" from "9 to 5"
Rise and shine with this inspirational melody! The bright harmonies between Megan Hilty, Stephanie J. Block and Allison Janney ascend to dizzying heights, and the lyrics are so poignant and sweet. After nailing a callback, "Shine Like the Sun" becomes a feel-great listen!
"Joy of the Lord" from "Hands on a Hardbody"
Although this production had a short life on Broadway, the cast recording reminds us that we can "feel the joy" anytime! Keala Settle doesn't hold anything back; her bubbly giggles and indefatigable energy prove contagious. "Joy of the Lord" is a wonderful cheer-up song, enjoyable absolutely anytime!
Inspired by this post? Check out our theater audition listings!