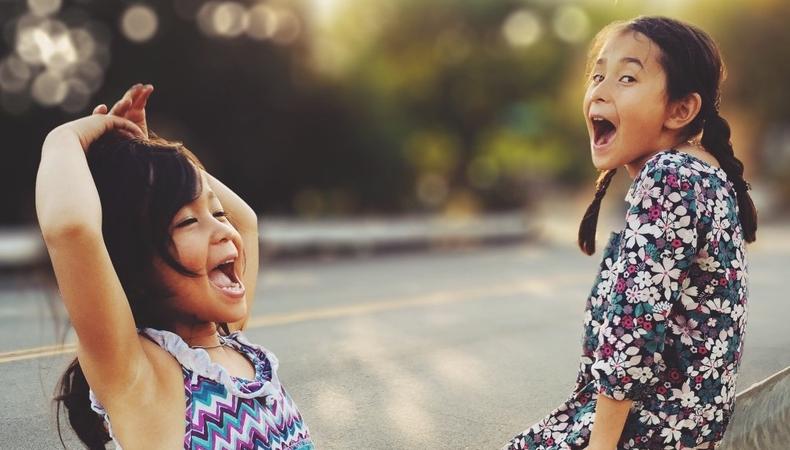 How fabulous that your child is passionate about performing! Acting provides such a wonderful outlet for kids to build confidence and communications skills, and to really stretch those creative muscles. I see it every day at my acting studio: students who were shy and quiet during their first class are bursting with energy and enthusiasm by the last.
As a lifelong actor, singer, and dancer myself, I also always emphasize the importance of versatility. As performers, we must build as many skills as possible! For this reason (and more), I think musical theater training is an excellent outlet for young actors. Here's why you may want to consider exposing your child to musical theatre training.
Versatility
As I mentioned, it's important for actors to be versatile. This doesn't mean your child needs to develop Broadway level singing skills (but great if this is her goal!), but it does mean she'll have an advantage in audition settings if she's comfortable singing and can do so with some degree of technical awareness. Singing training also opens up actors' vocal instruments in terms of pitch and range for work such as voiceovers. The more your child builds an awareness of her voice, the better. Also, of course, dance training can be helpful especially for those great Disney projects that call for lots of fun dancing!
Career Longevity
As we age, it becomes increasingly difficult to build singing and muscle memory. Young children are more physically agile and can absorb movement patterns and vocal techniques in a way that, if trained properly, will serve them for the rest of their adult lives. While it's certainly possible to take on these skills later in life, starting early is ideal.
READ: Prepare Your Child Actors for Success in Commercials
Stamina + Coordination
Even if your child chooses not to perform in musical productions, he will build vocal stamina and physical coordination through musical theatre training. As actors, we must maintain an awareness of our bodies, be physically fit, and able to move freely with as little restriction as possible. Dance training provides a fantastic foundation for this. Also, we must project! My students who sing are easily able to project their speaking voices with ease.
Comedic Timing
By performing in musical comedy productions, actors are essentially taking constant courses in comedic timing. There's nothing like having a live audience present to signal what's funny! Learning the rhythms of comedy will serve your child in her film and TV career.
Confidence
Everything boils down to confidence. The more actors stretch out of their comfort zones, the better. So if the idea of singing makes your child nervous and then she learns to enjoy it, she'll be willing to try other new activities! Ditto dance training.
And above all else, musical theater is fun! It provides an outlet for your child to learn, grow, make bold choices, and have a great time. As I always say, that's why we are in this business to begin with: to have fun.
If you have any questions at all, feel free to comment or contact me directly at mae@321actingstudios.com.
Inspired? Check out our child auditions!
The views expressed in this article are solely that of the individual(s) providing them,
and do not necessarily reflect the opinions of Backstage or its staff.