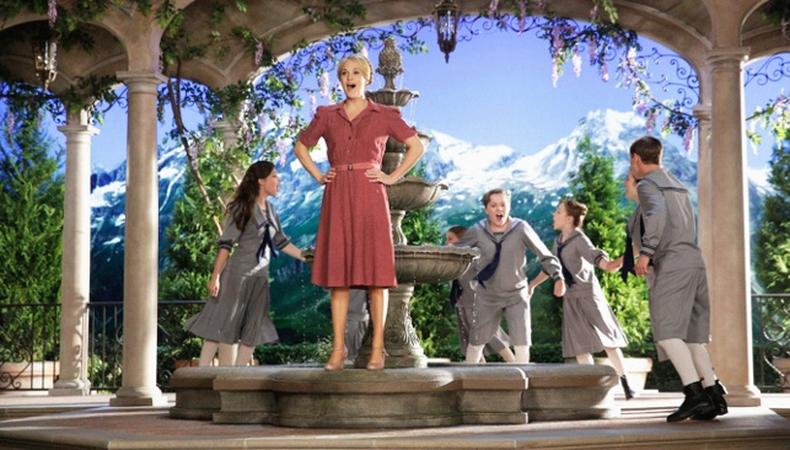 With the May 12 announcement that NBC will follow up its live presentation of "Peter Pan" (previously seen on TV starring Mary Martin in 1960) with a production of "The Music Man" (which aired in a new TV adaptation starring Matthew Broderick and Kristin Chenoweth in 2003), Backstage looks back on other frequent musical visitors.
"Once Upon a Mattress" (1964, 1972, 2005)
The original Broadway production of "Once Upon a Mattress" made Carol Burnett an overnight star—and she reprised her performance as Winnifred the Woebegone for TV audiences twice, first in black and white in 1964, and then in living color in 1972 in a production that co-starred Bernadette Peters. And though Tracey Ullman took on Winnifred in the 2005 adaptation, Burnett was still on the scene playing the evil Queen Aggravain.
"Cinderella" (1957, 1965, 1997)
The Rodgers and Hammerstein musical, which features classic songs such as "In My Own Little Corner," "Impossible," and "Do I Love You Because You're Beautiful?," originally starred Julie Andrews. That version was thought lost for decades, paving the way for frequent repeat airings of a later, all-color version that starred Lesley Ann Warren and Ginger Rogers. But then Disney got in on the game in 1997, casting Brandy as Cinderella, Whitney Houston as the Fairy Godmother, and Bernadette Peters as the evil stepmother. In a rare instance, the original television musical ended up on Broadway in 2013, starring Laura Osnes and Santino Fontana.
"Kiss Me, Kate" (1958, 1968, 2003)
While the black-and-white 1958 TV version of "Kiss Me, Kate" starred the original leads from Broadway—Alfred Drake and Patricia Morison—Cole Porter's adaptation of "The Taming of the Shrew" got another life a decade later in a color production starring then-married Robert Goulet and Carol Lawrence—with a young Jessica Walter ("Arrested Development") as Lois Lane! The show got another airing in 2003 with an installment of "Great Performances" that recorded a live performance of the London revival starring Brent Barrett and Rachel York.
"Annie Get Your Gun" (1957, 1967)
In addition to the 1950 movie starring Betty Hutton, the classic Irving Berlin musical about Annie Oakley was also made for TV twice. The first production starred Mary Martin (the original Maria in "The Sound of Music" and Peter in "Peter Pan") as the gal who can't get a man with a gun, before the original Annie, Ethel Merman, got a chance to reprise her role in 1967. (And just to bring things full circle, Bernadette Peters won her second Tony Award for the 1999 Broadway revival!)
Inspired by this post? Check out our Broadway audition listings!