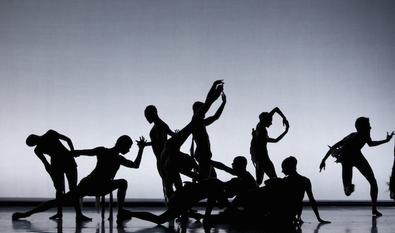 Here are four of the top regional studios across the country, offering everyone from the most casual dancer to the future prima ballerina the ability to stay on pointe.
Hubbard Street Dance Chicago's Lou Conte Dance Studio (Chicago)
If it's renown in the national dance community you're attracted to, pirouette over to Hubbard Street Dance Chicago. One of the only companies to perform year-round and offer strong education and community programming, they teach classes seven days a week at their Lou Conte studio, widely regarded as the Windy City's top training ground for professionals, amateurs, and kids.
Millennium Dance Complex (Los Angeles)
Known worldwide for their A-List clientele—Justin Timberlake, Beyoncé, and Jennifer Lopez all call it home—Millennium Dance Complex has in recent years taken commercial dance to the next level. Founded in 1992 by two Broadway-trained dancers, they still offer jazz, hip hop, tap, and ballet in addition to their modern dance classes. Whether you're a beginner or prepping a "So You Think You Can Dance" audition, Millennium is the place to be.
Velocity Dance Center (Seattle)
According to its website, Velocity Dance Center is "the essential incubator and forward-thinking laboratory for new dance in the Pacific Northwest." Nationally recognized as a hotbed for creativity and a leader in community-driven dance programming, the Center also stages some of the most fascinating contemporary choreography you're likely to see anywhere. Their list of classes, workshops, and performances goes on practically forever.
Inspired by this post? Check out our dance audition listings!