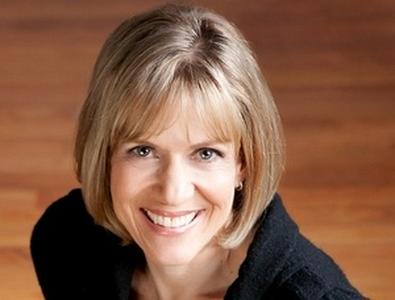 You can't learn to act from a book. Acting is doing. It is an exploration that is constantly evolving through practice and commitment. Books, however, are an indispensable resource for actors, as they give us access to some of the most brilliant minds in the industry and insight into what works for them. As an acting coach, my teaching style is a marriage of the many techniques I have learned both directly from renowned teachers in the industry and the enlightening words they have written.
In 2012, I wrote an article detailing six must-have books for aspiring and working actors. With a fresh start to 2015, I thought I would revise my list for some new and old inspiration. Here are some of my favorite books as well as reader suggestions that take actors on a trip to master their craft, empower themselves, and enjoy the journey.
"How to Stop Acting," by Harold Guskin. Acting coach to the stars, Guskin offers a brilliant and simple strategy: Just keep it real. He advises actors to approach text in a freeing manner. Instead of transforming yourself to become a character, the character becomes you. He offers sound and unique advice on adapting to the particular demands of playing difficult emotional scenes as well as confronting Shakespeare and other great roles. Whether you are a novice or an established actor, this book offers sage advice to all performers.
"The Intent to Live," by Larry Moss. Moss focuses on the inner work required of actors to become not only great performers, but true artists. This is a nuts and bolts guide to the basic techniques of acting. Whether it is emotion-on-demand when you've been doing a stage show for months, or you're filming your big final out-of-sequence scene on the first day of shooting, this book offers specific case studies, performance exercises, and great advice on approaching a tough job. Moss encourages actors to look within themselves in order to develop their character, overcome fear, perfect their technical skills and, most importantly, to live in the moment on stage or on camera.
"The Actor's Art and Craft," by William Esper and Damon DiMarco. Esper trained with the legend Sanford Meisner as an actor and teacher for many years. Although I mention "Meisner on Acting" in my last article, Esper includes exercises in "Actor's Art and Craft" that Meisner never included. What makes this book superb is co-writer DiMarco's addition to Esper's work. A former student of Esper's, DiMarco spent over a year observing his mentor teaching first-year acting students. In this book he recreates that experience for us, allowing readers to experience the progression of performance exercises in practices. If you are not familiar with Meisner's work you might want to include this to balance out your library.
"Building a Character," by Constantin Stanislavsky. Do you know what you are doing on stage? You might change your mind after this read. In Stanislavsky's second installment after "An Actor Prepares," he explores the external technique an actor must use to become a character, while understanding the physical art of acting. It focuses less on the creative aspect of performance and more on the technical side of developing your voice and character. Contrary to what many believe, acting requires an enormous amount of precise, some may call it tedious, work in order to prepare your instrument: your body and voice. If you can get past the language of the text there is a lot to learn.
"To the Actor," by Michael Chekov. Russian actor and nephew to the famed playwright Anton Chekov as well as a student of Stanislavsky, Chekhov teaches actors the critical aspects of acting and performance. He explores emotion, physical awareness in scenes, and the character development necessary for truthful acting. Chekov's simplistic and real-world method has been used by professional actors all over the world. He presents wonderful theater exercises that served as the foundation for a generation of future acting teachers. His ability to clearly outline the necessary components to truthfulness on stage is the key to training the actor's imagination and body to reach its full potential.
"Acting as a Business, Fifth Edition: Strategies for Success," by Brian O'Neil. A bible for the business of show business, this book is a favorite among actors. O'Neil is a former talent agent and personal manager who has represented actors for theater, film, television, commercials, and radio. As a talent representative, he was responsible for the career guidance and professional placement for hundreds of actors. What readers love about this book is the current information—such as how to best use the Internet—that O'Neil emphasizes as the key to success. O'Neil's expertise in the industry, coupled with the latest show-business trends, makes for a resourceful book that no actor should be without.
And there you have it. I mentioned six books in 2012 and another six books here. I'm sure there are dozens more that you have all read and have an opinion about. I'd love to hear your picks for the beginner or seasoned actor.
Master your craft, empower yourself, and enjoy the journey.
Like this advice? Check out more from our Backstage Experts!