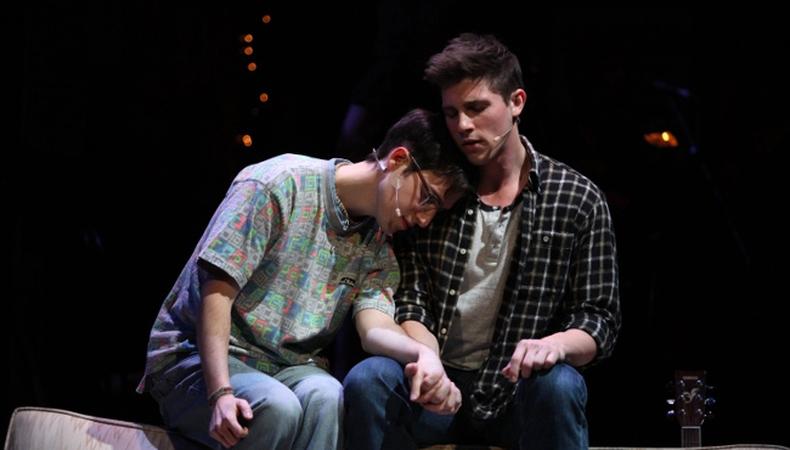 Center Theatre Group continues its reign as one of Los Angeles' most groundbreaking theater companies, particularly with the announcement of a 2015–16 season that includes, among many highlights, four new plays and a revival that can't be missed.
CTG's Mark Taper Forum launches its 2015 season with a striking production of "Bent," Martin Sherman's dramatization of the Nazi persecution of homosexuals, directed by Moisés Kaufman ("The Laramie Project"). This will be followed by two of the most talked-about new plays in the country: Branden Jacobs-Jenkins' "Appropriate" and Lucas Hnath's "The Christians."
Meanwhile, the massive Ahmanson Theatre will welcome four crowd-pleasing musical productions: the national tour launch of director Jack O'Brien's take on Rodgers + Hammerstein's "The Sound of Music"; Marsha Norman and Jason Robert Brown's soaring "The Bridges of Madison County"; the Tony winner for best musical "A Gentleman's Guide to Love & Murder"; and the acclaimed London revival of "Titanic."
But it's the Kirk Douglas Theatre's upcoming season that has L.A. thespians buzzing. Currently playing at CTG's most intimate space is Todd Almond and Matthew Sweet's rock musical "Girlfriend," about two teenage boys and their summer of self-discovery, led by renowned director Les Waters. What follows is a season "with the range and imagination and talent that have come to define the Kirk Douglas Theatre," as artistic director Michael Ritchie said in a statement.
"In 2005, Center Theatre Group opened the Kirk Douglas Theatre with the promise of adventurous, boundary-pushing fare—tantalizing, thought-provoking, moving and witty work that is making its mark on the local and national theatrical scene," he said. "With our 2015–2016 season, we continue that tradition with great pride."
Actor-illusionist-innovator Geoff Sobelle will launch the season in September with "The Object Lesson," an immersive production that promises to transform the Douglas into a thought-provoking theatrical installation. Next is Young Jean Lee's slyly provocative "Straight White Men," followed by Sheila Callaghan's equally witty "Women Laughing Alone With Salad," which was developed at CTG's Writers' Workshop.
"We close the season with an event that is so steeped in theatrical history that I am in a bit of awe," continued Ritchie. Renowned performers and interpreters Barry McGovern, Rick Cluchey, and Charlotte Rae will present Samuel Beckett's "Endgame," led by director Alan Mandell. "Most of these actors worked directly with Beckett and we have them on the Douglas stage, passing that insight down to us."
In addition, CTG's DouglasPlus program, which produces fully or minimally staged events in both traditional and nontraditional spaces, will feature Almond's stirring new musical, "Kansas City Choir Boy." Beginning in October, the theater will become an intimate club featuring none other than rock icon Courtney Love, following her sold-out run in New York.
For more information on the many goings-on at L.A.'s impressive incubator of theatrical talent, visit centertheatregroup.org.
Inspired by this post? Check out our theater audition listings!