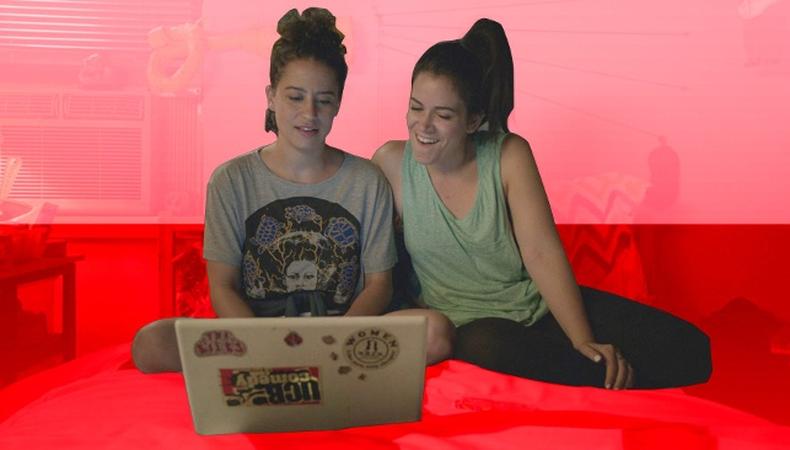 From "Mr. Robot" to "You're the Worst," cable offered up a bumper crop of fantastic acting, directing, and writing this past TV season. Here are 10 that every actor should see.
"The Americans" (FX)
No one likes repeating oneself, so please understand that it is with some weariness that I tell you: Watch "The Americans." Don't like spy stories? Good, because there's a lot more going on in this Soviet spy drama than dead drops and coded messages. Can't get behind a period piece set in Reagan's D.C.? Doesn't matter; the era rarely defines a scene in the ways that, say, the 1960s defined "Mad Men" (though the show does brilliantly analyze and play against pop culture and political history). Can't bear watching two actors deliver some of the greatest week-to-week performances in recent memory? I can't help you there, because you can't look away from Matthew Rhys and Keri Russell's spies, tormented and torturing in equal measure. Don't make me tell you again: Watch "The Americans." —Mark Peikert
"Bates Motel" (A&E)
Given that today's television climate seems more saturated with remakes and reboots than wholly original material, Alfred Hitchcock's "Psycho"—while a juicy classic—didn't at first seem as if it had anything left to offer 50 years later. But four seasons in, "Bates Motel" remains one of the best and most haunting series on TV. These 10 episodes saw Norman (a never-better Freddie Highmore) deteriorating rapidly, losing his sense of reality and the one he loves most, his mother, Norma (Vera Farmiga). Norma, for her part, still struggles to see beyond her love of Norman to the monster before her. It makes for a slow-boiling, murderous, and absolutely mental season that leads to an inevitable but still shocking season finale. —Benjamin Lindsay
"Broad City" (Comedy Central)
Since their 2014 Comedy Central debut, partners in crime and creation Ilana Glazer and Abbi Jacobson have become the voice of 20-something Brooklynites everywhere. While Season 3 never had a zeitgeist-grabbing "Yas Queen!" moment, "Broad City" continues to be right on the money when it comes to modern millennial sex and dating, funemployment, and mind-altering indulgences—all while further developing its semiautobiographical protagonists in the best of ways. This season left them feeling a little more grown-up (tears for Lincoln, Soulstice training, Hillary Clinton!) without losing their uproarious, aimless stoner appeal. —Benjamin Lindsay
"Girls" (HBO)
That "Girls" is ending next season is truly upsetting given what Lena Dunham presented in the show's fifth season. The dramedy pushed boundaries this year with Zosia Mamet's Shoshanna in Japan, Dunham's Hannah experimenting with her sexuality, and, most notably, an entire episode dedicated solely to Allison Williams' Marnie. Styled as an homage to Al Pacino and Kitty Winn's "The Panic in Needle Park," about two NYC heroin addicts in love, the episode exemplified the growth of "Girls"—both of its characters and its showrunner. —Rebecca Strassberg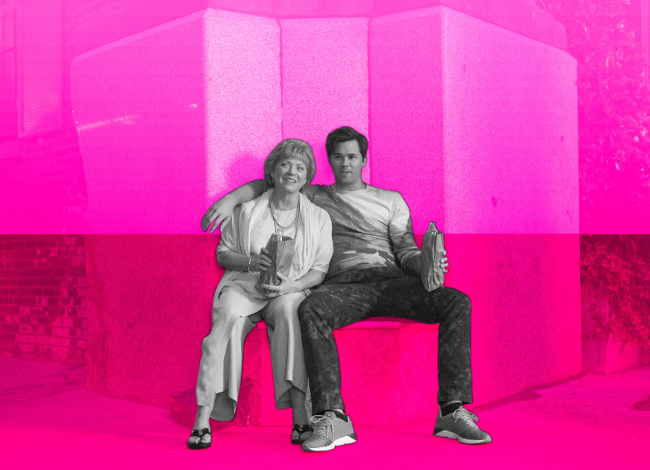 "Key & Peele" (Comedy Central)
In wrapping the final season of the hit sketch show that made them comedy VIPs, Keegan-Michael Key and Jordan Peele said they didn't want to produce something that ended up a perpetual part of the TV landscape. But we don't want to say goodbye! "Key & Peele" will be forever remembered for its sociopolitical savvy and out-of-left-field style of humor. But we'll miss the actors' performances most of all—bizarre yet wholly inhabited characters established in a matter of seconds by comedic geniuses. They put the pussy on the chainwax. —Jack Smart
"The Knick" (Cinemax)
Steven Soderbergh's period drama remained unrelenting in its sophomore season, picking apart the messiness of people both on and off the operating table. Starring Clive Owen, André Holland, Juliet Rylance, Eve Hewson, Michael Angarano, and Eric Johnson, Season 2 cut even deeper into the complexities of racism, ego, and addiction. Clever direction from Soderbergh and great writing from Jack Amiel and Michael Begler pushed the series not just literally into the bodies of our characters but into their depraved thoughts and drives. Few of the second season's attempts to heal these broken bodies were successful, and as it drew to a devastating close, the realization of the finale's title—"This Is All We Are"—became the mantra for its whole existence. —Briana Rodriguez
"Mr. Robot" (USA)
With button-pushing subject matter and cinematography as mesmerizing as the drone of its title character's narration, "Mr. Robot" single-handedly put USA on the top of awards pundits' lists. The first season of Sam Esmail's hacker drama already knew exactly what it was: deliciously twisty, full of magnetic performances, and dark without being too self-indulgent. Starring Christian Slater as a mysterious mastermind, Carly Chaikin as a fabulous guerilla hacker, Martin Wallström as an ambitious sadist, Portia Doubleday as a conflicted conformist, and breakout star Rami Malek as one of the most idiosyncratic leads TV has seen in a long time, "Mr. Robot" is a can't-miss phenomenon. —JS
"UnREAL" (Lifetime)
Imagine a show that took brilliant actors, put them in sexy and scandalous situations, and could appeal to fans of… let's say, "The Bachelor," one of the most watched shows on television. Sounds like a hit, right? You're damn right it is. "UnREAL," Lifetime's breakout series of 2015, follows the producers of "Everlasting," a "Bachelor"-style dating show. It's led by Constance Zimmer's Quinn and Shiri Appleby's Rachel, who manipulate all who cross their path in the interest of creating a more interesting episode. And sure, being on the show sounds like hell, but so does living without it. —RS
"Younger" (TV Land)
Tony winner Sutton Foster radiates as Liza, a 40-year-old mom masquerading as a millennial assistant at a book publishing company. In addition to Foster's pitch-perfect comedic timing and heartfelt fight against ageism in the workplace, what makes the series pop is the ensemble effort from supporters Miriam Shor, Nico Tortorella, Hilary Duff, Debi Mazar, Molly Bernard, and Peter Hermann. Creator Darren Star nails the spirit of New York City's unencumbered 20-somethings but never sacrifices the rootedness at its center. —BR
"You're the Worst" (FX)
Stephen Falk's acidic rom-com, about two people who meet and do horrible things together and to one another, could have spent its second season rehashing the comedy it had mined so well in Season 1. Granted, Jimmy and Gretchen (Chris Geere and Aya Cash) had moved in together, but "You're the Worst" could have comfortably kept them in a holding pattern of drugs, booze, and bad behavior. But Falk and company took their second season and ran with it, introducing bold storylines (Gretchen's depression) and memorable new supporting characters (Collette Wolf's improv comedian), taking big swings, even for a prestige cable network. Those risks paid off in a show that was increasingly bleak about modern life, but with enough heart to soften its sharp edges. —MP
Inspired by this post? Check out our television audition listings!