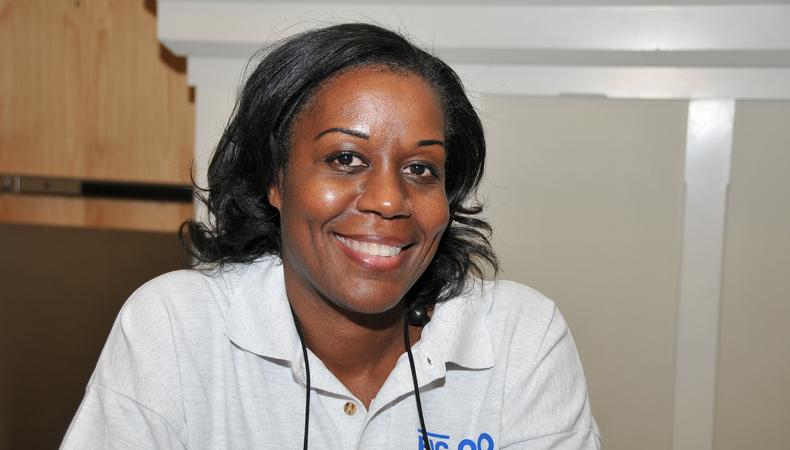 Debuting a decade ago, the Georgia BigPictureCon Film & Technology Conference offers panels, workshops, film screenings, and networking opportunities to help aspiring filmmakers, actors, and other industry professionals see the big picture when it comes to succeeding in movies. Initially held every other year, BigPictureCon has become an annual convention that attracts local and national industry professionals ranging from accomplished actors and stunt performers to award-winning directors and executives.
"The idea was to create opportunities for networking and engagement for people who are trying to figure out what they want to do in the industry, and stay here to do it," recalls conference founder and producer Nancy B. Howard. "When I graduated from Clark Atlanta University, a lot of people were trying to move to New York and L.A., thinking those were the only opportunities. But I knew there were things happening here and I wanted to tap into them. I knew other students had the same questions, so we started this conference."
When Howard began organizing the first BigPictureCon in 2004, Atlanta was not yet the film industry hub it has become today. But even before large-scale productions were filming throughout Georgia, Howard saw the need to create a forum for aspiring filmmakers to meet each other and benefit from their collective talents and interests.
"The thing about Georgia is there's been a long history here of a lot of activity in the industry," she says. "At the time we started this, there was—and still is—a huge amount of music videos, commercials and industrial videos being filmed here. They have a very strong infrastructure here in production that, compared to other Southern states, is miles ahead. I was aware of that, but didn't know which organizations would put me in touch with those people who would provide opportunities for work."
Though much of BigPictureCon is focused on the business and technological aspects of making movies, the convention also offers numerous opportunities for actors and filmmakers to interact and learn from one another. For example, Atlanta-based thespians Adam Aalderks, Ken Feinberg, and Diva Tyler conduct the Actors Panel on Oct. 19.
Ryan Monolopolus' On Camera Combatives workshop offers distinct know-how on Oct. 18. "If you're interested in stunts, martial arts, or any type of action acting, this session lets you know how to train if you're in a scene like that," says Howard. "If you're directing it, lighting it, working it, training other people—he goes through the whole gamut during that session.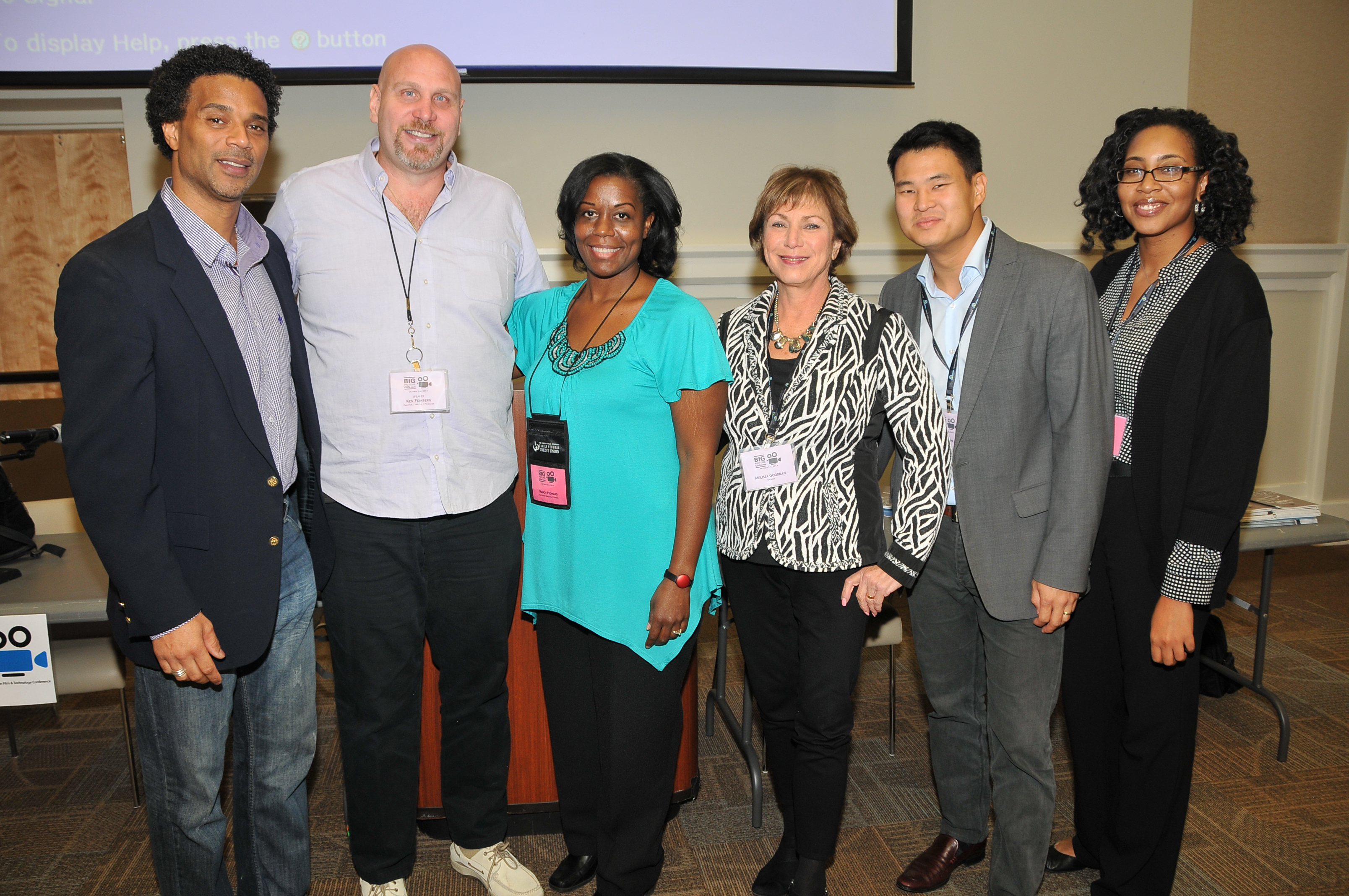 Cedric Pendleton, Ken Feinberg, Nancy B. Howard, Melissa Goodman, Adam She, and Melissa Randle at the 2014 BigPictureCon Actors Panel.
Photo by Chuck Brown.
"The thing about these sessions is even if you're not interested in production for yourself, getting familiar with what happens on a set, especially if you're a new actor, is really important," she adds. "It's really good to attend something like this because it covers a lot of different things that you wouldn't otherwise learn because you're focused on the acting part. It's a team project, so understanding some of the other roles by participating in a few of these sessions is very helpful."
Backstage supervising casting editor/casting specialist Veronika L. Daddona joins keynote speaker Don Levy and others for the Media & Communications Training panel, followed by the Industry Networking Lunch Break. These and other sessions offer advice that can benefit people from any aspect of the film industry.
"Networking is a huge piece of this," says Howard. "No matter where you are, how old you are, or where you're from, you've got to understand what networking will do for your career."
Inspired by this post? Check out our Atlanta audition listings!