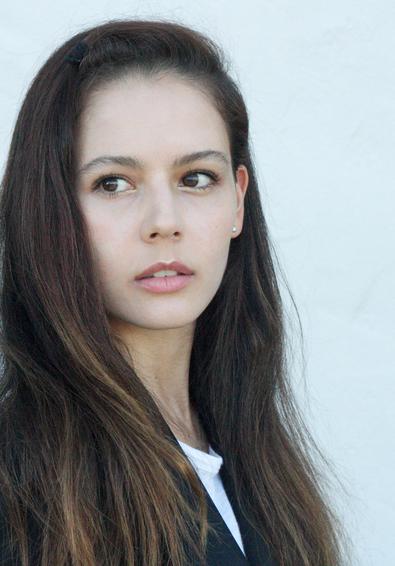 Martina García is the newest cast member of Netflix's "Narcos." While she's coy about her role as Maritza ("She's caught up in the world of Pablo Escobar"), as a Colombian, García saw the effect that Escobar had on her country and brought that experience to the character.
On the virtue of patience.
"I auditioned for Season 1 for a role that wasn't developed, but I was lucky and I got the call for Season 2. I had to wait for a year to finally get a role on the show. The casting is brilliant. Every role and every actor is so amazing. As an actor, you have to be patient. They just called me when the time was right."
On why she avoided shows like 'Narcos' in the past.
"It's something so painful and hard to overcome in real life that I wasn't interested in treating the subject in a superficial way. There are a lot of movies and TV shows in the drug business, but ['Narcos'] was really blending documentary and fiction. They were being responsible and respectful."
READ: "How to Audition for Netflix"
On being surprised, even when you've lived the story.
"You can't believe somebody like Pablo Escobar really existed. He was a person with so many layers and [was] so hard to read. He could be the most violent person on earth and be so super loving with his family and poor people. Maybe I wasn't aware of the fact that he was, and still is, a bit of an idol for some people. In the world, everyone knows who Pablo Escobar is, and it's sad and annoying. I'd prefer if we could talk about Gabriel García Márquez."
On audition preparation.
"[For Season 1,] I didn't have time to prepare—I just had to send a tape really fast. I didn't have a lot of information so I made up my own kind of backstory with how I lived in Colombia in the '90s. I just tried to be real. I tried to be as truthful as I could. Usually for auditions, I read as much as I can or do research on the subject of the story. In this case, I didn't have to. I knew everything about it. It was something I had lived."
On Pablo Escobar's effect on Colombia.
"I don't mean to sound dramatic, [but] every country in the world closed their doors to Colombians because of Escobar. We needed a visa to get to anywhere in the world. There were a lot of really horrible stories from tourists being mistreated in other countries for being Colombians. It's not like playing victims at all, but that one man made everyone from our country be rejected. I'm a privileged person; I didn't suffer from major tragedies. There are people who have such sad stories. Every Colombian knows someone who went through a tragedy in their life because of the drug business. I know people who went through horrible things, [were] killed under horrible circumstance. It's my country and I'm so very touched by this whole thing. Right now, we're rising, we're starting to become part of the world. This year saw the first Colombian movie ["Embrace of the Serpent"] nominated for the Oscars. But there was a time when no one wanted to talk about the country, and that was bad."
Want to hear more from Hollywood's up-and-comers? Read more of our Spotlight On interviews!