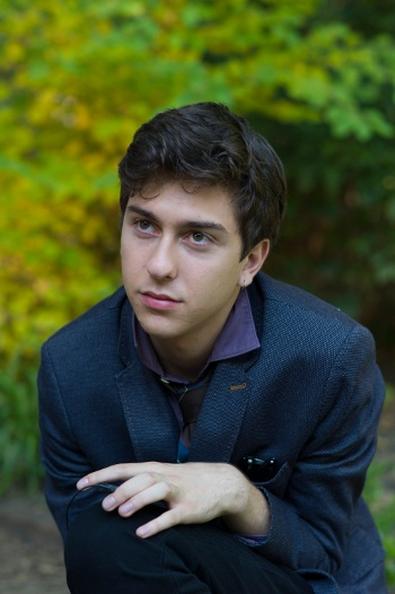 During a tutoring session, then-17-year-old Nat Wolff found himself in tears after a scene he did for the upcoming film "Palo Alto." The scene—which had his character, Fred, prostituting a fellow classmate to his friends—was later cut from the film, but it was instrumental in showing Wolff just how far his nihilistic, destructive character was willing to go. And as a performer, it got Wolff wondering just how deeply he wanted to burrow into the character.
"It's impossible for it not to bleed into your real life," says Wolff. "I had somebody tell me, 'You were kind of a dick when you were doing "Palo Alto," ' and I didn't even realize it and it made me feel bad. But if I'm getting revved up all day and screaming, all pissed off, I can't just snap it on and snap it off."
Adapted from James Franco's collection of short stories, "Palo Alto" is a wandering coming-of-age story that interweaves realistic narratives of American teens into a heady mix of parties, insecurity, sex, drugs, lust, and growing pains. Wolff calls it a "really good representation of troubled teens in the 21st century." And trouble befalls all the characters—played by Emma Roberts, Wolff, Jack Kilmer (son of Val, making his screen-acting debut), and Zoe Levin—whether it's self-inflicted or not.
"What I liked about 'Palo Alto,' no matter what those kids did, there was some kind of forgiveness because they all had pain; they were all pained people," says Wolff. "The parties...all the kids are getting drunk, they're doing stupid shit. It was realistic that way, but in a way it seems like they all want more, they just don't know how to go about it.... I feel like all those characters want to be better people than they are."
Fred is Wolff's biggest role to date, and a stark departure from where he began. After going the Nickelodeon route with movie-turned-TV-series "The Naked Brothers Band"—his musical-acting endeavor with his younger brother, Alex—the 19-year-old actor has had supporting roles in the Tina Fey and Paul Rudd–starring flick "Admission," "Stuck in Love," and the upcoming adaptation of John Green's YA novel "The Fault in Our Stars," out June 6. The film, starring Shailene Woodley and Ansel Elgort, centers on two teens living with cancer who fall in love, and showcases Wolff's knack for bringing humor to seemingly hopeless situations. He plays the (surprising) comedic relief, as a teen whose girlfriend leaves him after he goes completely blind due to cancer.
Wolff's next project, the movie adaptation of another novel by Green, "Paper Towns," isn't quite as heavy, and has him taking on a lead role. Wolff's so calm and appreciative about his success that it almost seems as if he's been training for it all since he was a child.
"I was going to an acting class one time and the acting teacher was doing this relaxing exercise, and I was like, 'How do I know this?' And it was from when I was kid and I wasn't able to sleep," he says. "My mom [actor-coach Polly Draper] would do acting exercises with me to relax. I asked her, 'Remember when I was young and you did that thing?' She was like, 'Yeah, that's an acting exercise.' She was training me without me even knowing!"
Inspired by this post? Check out our film audition listings!