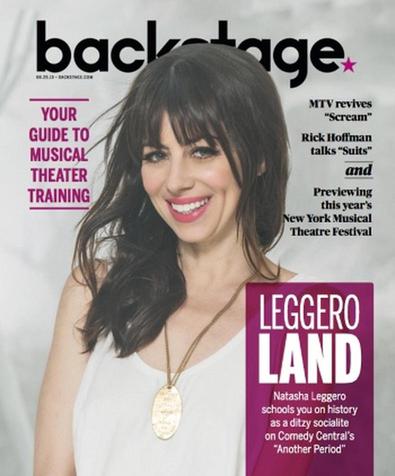 One summer, when Natasha Leggero was growing up in Rockford, Ill., her mother tried to sign her up for swimming lessons. Fortunately for the future state of comedy in America, the lessons were full, so Leggero was put into a children's acting class instead. That class was taught by the brother of the artistic director at the New American Theatre, a regional stage that cast Equity actors from Chicago alongside local Rockford players. When Leggero was 10, she landed her first in a long string of roles in the theater's productions.
"I always say I was a working actor, not a child star," Leggero says. "I was hanging out with 30-year-olds from Chicago my whole childhood. It was very fun, and I just got so sophisticated."
Leggero tells her origin story while picking at a jalapeño-filled croissant at the L.A. Baking Company in Lincoln Heights, a frontier of the gentrification overtaking Los Angeles' Eastside. The bakery feels like it's meant to appeal to gentrifiers and gentrified alike. You can buy a pumpkin muffin. You can buy a flan.
It's an appropriate place in which to spend an hour with Leggero, the oldest of three kids raised by a single mom and a comedic performer whose best work often mashes up vulgarity and privilege. When she says, "I just got so sophisticated," she does so in a sort of Gloria Swanson–in–"Sunset Boulevard" voice. It's the same voice that she uses in her standup when she says things like, "I know it's hard to listen to comedy right now with all these environmental disasters going on. It's so sad. Can you believe we're running out of diamonds?"
That line hails from Leggero's 2011 "Comedy Central Presents" half-hour standup showcase. Leggero has held "rising star" status at Comedy Central for a few years now, thanks to her standup sets, panelist turns on late-night talker "@midnight," and Internet-friendly appearances on roasts of James Franco and Justin Bieber. But 2015 has seen her profile at the network ascend. Her series "Another Period," co-created with Riki Lindhome, who also stars, premiered on Comedy Central June 23. Her first hourlong special, shot earlier in June, will grace the network later this summer. Orders for the special and the series' pilot were announced simultaneously last year, sending a message that Comedy Central was making a significant investment in the Natasha Leggero business. It's a message that Jonas Larsen, senior vice president of talent and specials at Comedy Central, does nothing to dispel.
"It's her turn at bat, and I have a feeling she's going to hit a few homers," Larsen says.
Frustrations in her pursuit of an acting career drove Leggero to comedy. As a teenager she auditioned for Juilliard, but didn't get a callback. She settled for a theater scholarship at Illinois State University, where she spent most of her time plotting ways to leave Illinois State University. While sitting in the theater school's office, she opened a copy of Backstage and spotted an ad for Chicago auditions for the Lee Strasberg Institute.
"I didn't want to go to New York with nothing," she says. "When I opened that Backstage, I had a very strong feeling that that was going to be the way to get out of Illinois."
It was. Leggero graduated from Strasberg in New York, then moved to L.A., where she found her conservatory training to be an imperfect tool.
"I like to say that they taught me how to be a working actor in the 1700s," she says of Strasberg. "We had to do the liquid 'U'—'The payment is dooo on Tooosday.' " Of equal value was the training she received in fencing and the Alexander Technique. "I was going to commercial auditions and I would say, 'Bud Light, it has drinkability,' and I sounded like an old Hollywood star. Everyone was just, like, 'What the fuck is this girl doing?' "
She found her footing after going to see a friend perform standup. Leggero had grown up with actorly dreams. She'd never seen a live standup set, never been to a comedy club. But watching her friend that night, "I saw her just making fun of people in L.A. and I thought, Oh, I could just stand onstage and make fun of these people I hate. So I started doing that."
She was good at it, and standup success turned her into a frequent guest on late-night talk shows, particularly E!'s "Chelsea Lately," where Leggero was a regular panelist. She served as a judge on the 2010 season of NBC's "Last Comic Standing," and soon became omnipresent on Comedy Central.
With "Another Period," Leggero brings to the network a series that dovetails nicely with the standup career she has spent roughly 15 years building. Leggero and Lindhome star as wealthy idiot sisters intent on climbing the social ladder in 1902 Newport, R.I. If that sounds too high-concept, Leggero's
elevator-pitch version of the premise may help.
"They're like the Kardashians if they were at Downton Abbey," she says.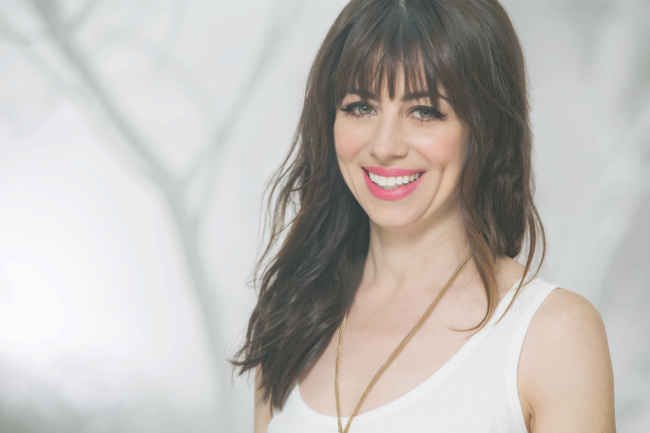 Early episodes find Leggero's character brawling with Helen Keller, attempting to have her husband arrested on false charges, and expressing extreme displeasure with the idea that women should do things like read or vote.
Throughout the series runs a feminist thread expressed in a bizarro way, with characters both male and female expressing antifeminist sentiment often and without shame, such as when Leggero's character says she would rather give birth to a goat than a girl. Later, when she pretends to have been beaten by her husband in order to secure a divorce, her efforts are stymied by the local police, who assure her that it's perfectly legal for her husband to beat her so long as she had it coming.
"These women, they weren't allowed to read, no one ever taught them anything," says Leggero, who became a self-taught expert on the Gilded Age, touring long-vacated mansions in Newport, where the real-life American rich used to spend their summers. "Their dads just gave them whatever they wanted, and then they would have to marry some guy with some title and just have sex with him and carry his children. It was not a great life, and certainly not very mind-expanding."
Leggero is by her own admission not a political comic. But she is politically aware—which makes sense for someone whose comedy is so often fueled by mixing the high class and lowbrow.
After going straight from creating, writing, and starring in her first television show to prepping and shooting her first full-length standup special, Leggero is ready for a break. Asked what she'll do after the special is done, she rattles off a list of possibilities—travel Europe, have kids, take dance class, learn to play tennis. But then she talks about going back to work. She's in the early stages of planning a 22-city standup tour for 2016—one stop in each state that places no legal restriction on a woman's right to an abortion. She cites the recent spate of state laws that force women to endure waiting periods and multiple doctor visits before having an abortion as her motivator.
"There's a real sexist double standard; if men were the ones who got pregnant, this wouldn't even be an issue," Leggero says. "This is something that I feel very passionate about."
She laughs, then adds, "It's mainly just so I get to go to the most sophisticated cities with the coolest people."
Want to read more? Check out our Backstage covers here!