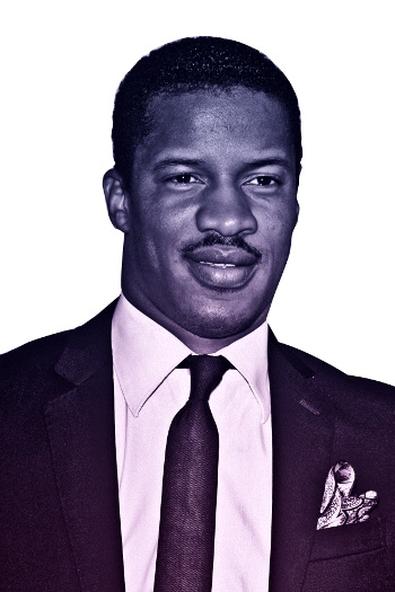 [Update: At the time of this interview, "The Birth of a Nation" was set to film in Louisiana. The location was later changed to Savannah, Georgia]
Baton Rouge, La., will soon be home to an American story some might be trying to forget. Come August, actor-director-writer Nate Parker will be bringing his production, "The Birth of a Nation," to Louisiana. Parker's film is a biopic based on the life of slave Nat Turner, who led one of the most successful slave revolts in history before he was caught and hanged in Virginia.
To ease the pressure of making his first feature, Parker hopes to take advantage of the state's preserved plantations and the "soft money" of the up-to-35-percent tax break available to productions shot in-state.
"I can write a book about Nat Turner...but if I make a film about it, especially in this climate, especially on the heels of '12 Years a Slave' and 'The Butler,' when the conversation's real, then maybe I can incite some kind of discourse amongst everyone," explains Parker, an activist who, after landing his breakout role in "The Great Debaters," helped build a curriculum for students around the film's concept. He continues to take on and create roles designed to advance the African-American narrative.
"['The Birth of a Nation'] isn't a story about a black guy that killed white people; this is a story about an American hero that fought for ideals that America was supposed to be built on: life, liberty, and the pursuit of happiness, one nation under God."
For the film, Parker is taking a cue from Denzel Washington, co-star and director of "The Great Debaters," except Parker is also tacking on the title of writer. He decided years ago to keep his writing skills as sharp as his acting ones, working on the script for "Birth" for about seven years. "I'd started writing as a way to always have an opportunity, to not allow anyone to pull the plug on my career," he says. "If I continuously write, I can allow that to grow the same way acting does, and I'll always have a job."
Parker has since expanded his job title by both directing and starring in what he says is a film made partly in response to "Braveheart," his story rooted not in Scotland but in the African-American resistance to slavery. "There's no context before [slavery], because no one's teaching about Cush, or the Moors, so we're so disconnected from anything African that our earliest memories of ourselves stem from the bottom of a slave ship," he says. "When black history came around, I saw the pictures of the ships and all the people, and it brought intense shame and embarrassment." Parker says his feelings stemmed from his lack of knowledge about the attempts to stop the "dirty system" of slavery.
Aside from wanting to tell a story that doesn't give viewers an easy out with clear-cut villains and victims, Parker hopes to bring a larger sense of history and identity to young blacks in the U.S. with a film he wants to turn into an educational tool later down the line. "It's really important for young kids in Brooklyn, young kids in the Bronx, in Queens—especially young men with chips on their shoulders—they need to understand that that's rooted in something; it's rooted in an obvious disparity constantly downplayed."
The largeness of undertaking such a project, in addition to wearing so many hats, is not lost on Parker, but he's aiming to bring together a team "that when they join hands, there's a safety net," to ease the load. He's taking a directing course and plans to move to Baton Rouge 16 weeks before production to prepare to take on the tough role.
It seems that Baton Rouge is about to house a new kind of challenge now, one that could never have happened if not for then.
"We come from this," says Parker. "We stand on soil that has reminiscences of our ancestors. We're not alone."
Inspired by this post? Check out our film audition listings!