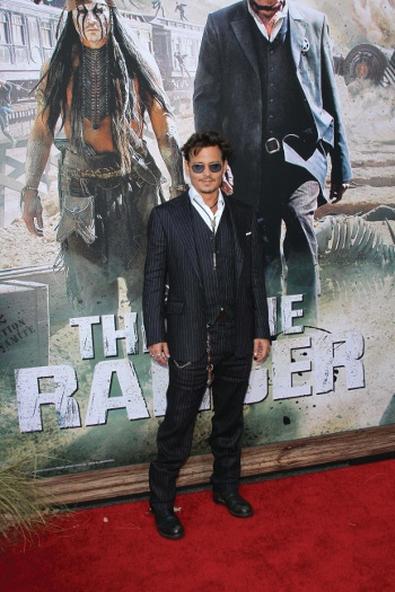 Rooney Mara's casting as Tiger Lily in Warner Bros.' upcoming live-action "Pan" feature showcases the challenges facing Native American and other minority performers.
Despite recent blockbusters featuring Native American characters, many of the roles have gone to white performers. In 2013, for instance, Disney's "The Lone Ranger" generated an outcry after Johnny Depp (who claims Native American ancestry) was cast as Tonto. That decision was defended as the role going to the best available actor, and a similar argument is being used in Mara's case, too.
"I've heard a lot of people saying, 'Well, maybe this actress is the best person to play this role.' And I just find it hard to believe that there isn't a Native American actress who's just as talented as Rooney Mara. There's got to be. We just haven't found her yet, and a lot of that is because there isn't a lot of opportunity for Native American actors," said Marissa Lee, a casting diversity advocate and co-founder of Racebending.com. "There are very few roles in film that are written specifically for a Native American, so when an opportunity like this comes around and a Native American actor isn't cast, it's very disappointing."
A petition on Care2.com that tells Warner Bros. CEO Kevin Tsujihara to "stop casting white actors to play people of color" has received more than 8,100 signatures. The studio is staying mum on the controversy—a spokesperson didn't respond to a request for comment—perhaps because this type of outrage ebbs and flows in the entertainment industry.
"Hollywood has been doing this for a very long time—casting white actors to play Native American characters," Lee said.
But even when Native American actors are cast to play Native American characters, it's no guarantee of future success for the performer. Chaske Spencer, who appeared in both parts of "The Twilight Saga: Breaking Dawn," hasn't seen his career arc match those of his former cast mates. A similar comparison could be made to the Native American actors cast alongside Kevin Costner in "Dances With Wolves."
Still, activists like Lee believe that having a Native American in those kinds of roles is symbolic, as well as potentially beneficial to the actor. But she cautions that actors aren't the ones who need to speak out about these casting choices.
"When actors do speak out, there's a lot at stake for them," she said. "I've spoken with actors—both white actors and actors of color—who are afraid of speaking out because they don't know how it will impact their careers."
Instead, the ones taking a public stand against these casting choices should be studio executives, a popular target as of late.
Director John Singleton said recently that major studios "ain't letting the black people tell the stories."
"[Studio executives say] 'We're going to take your stories but you know what? You're going to go starve over here and we're not going to let you get a job.' The so-called liberals that are in Hollywood now are not as good as their parents or ancestors," he said, March 19 at LMU School of Film and Television in Los Angeles, according to the Hollywood Reporter. "They feel that they're not racist. They grew up with hip-hop, so [they] can't be racist. 'I like Jay Z, but that don't mean I got to give you a job.' "