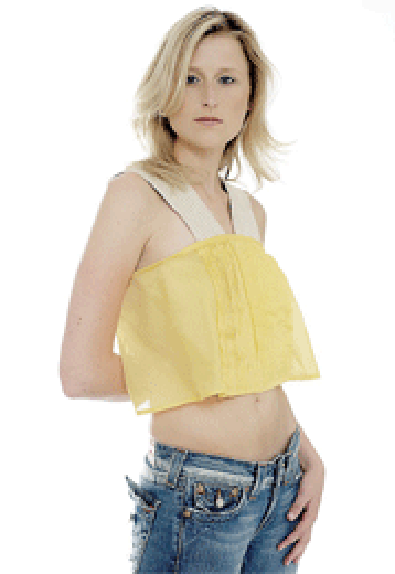 Let's get this out of the way quickly: Mamie Gummer is the daughter of Meryl Streep, and there's no shortage of baggage that comes with that renowned heritage. Still, 22-year-old Gummer, making her New York acting debut in Noah Haidle's Mr. Marmalade, maintains, "My mother never made any phone calls on my behalf. Yes, it's true; people know who my mother is. But that's something they're thinking about. And if they see that [relationship] as a marketing tool, that's their M.O."
Nonetheless, there are pressures that come with the belief-undoubtedly held by many--that she has had special entrée because of Mom, not to mention the inevitable comparisons that may be made. "Of course I wonder about what people think and their motives [in hiring me]," she says. "On a personal level I've had to be very protective and exercise special caution." One thing is clear: She had no equivocations about tackling the lead in Mr. Marmalade, slated to run at Roundabout's Laura Pels Theatre through the end of January. "I didn't need too much encouragement to do it," she recalls. "When I read the script, I laughed out loud. I didn't realize, until I auditioned for the play, how dark it was."
"Perhaps it should have occurred to me that this is not the most digestible material, especially for older audiences," the New York City-born Gummer continues. "But the play speaks to something in my generation: the feeling of isolation and the media assault on our psyches, how television [and pop psychology books have] become the barometer by which we measure our emotions and understand our relationships."
The play details the relationship between an emotionally abandoned 4-year-old Lucy (Gummer) and her imaginary adult friends, most pointedly Mr. Marmalade (Michael C. Hall), a slick and brutal drug abuser. Lucy's response to nearly every cruelty is psychobabble, evoking a child who has almost no reality beyond pop culture clichés. More troubling, this youngster is well-versed in adult sexuality and graphic violence. Gummer's biggest challenge is the most obvious: "I'm an adult playing a child playing an adult," she says. "I also have to think about how aware [or unaware] Lucy is of creating all the drama that surrounds her. I think Lucy is delusional, but of course she doesn't. She's willing these characters into being." Gummer did little research. "I looked at small kids and some old home movies of myself, but generally I did what felt natural," she says. "Just wearing the tutu helped get me into character. I also spoke in a higher register, and that helped."
A 2005 graduate of Northwestern University, where she majored in theatre, Gummer has moved along nicely. After appearing in a graduate-school showcase before an audience of agents, she landed an agent at the Gersh Agency and will be appearing in the upcoming film Hoax, starring Richard Gere. "I have two lines," she admits. "One I nailed, the other I hope they cut."
Gummer, whose father Don Gummer is a sculptor, grew up in Connecticut after six years in Los Angeles. "My parents have close friends in the business, but for the most part the industry was not part of our world," says the actor. "We understood the downside of the profession--that it's vain and there are tremendous pressures. If you're successful, others hound you. If you're not successful, you're doing the hounding."
Until well into her teens, she was not committed to an acting career. "That's why I went to Northwestern. It's not a conservatory," she points out. "I was able to study other subjects. But I kept coming back to the acting. It was a series of small decisions. My mother did not pressure me in either direction. She just wanted to make sure I was ready."
Asked if she had to relearn any of her acting training for the professional world, Gummer says most of her theatre studies have served her well. Still, she's pleased to find that in the real theatre world, "Actors do not do group warm-ups, standing around in a circle, making animal noises. It's such a relief."
So, what's in her future? "I've made no list of things I have to do," she says. "I know I love new plays, and I also know I don't want to do television. It's just not my thing--maybe HBO. I went to a general audition for a TV sitcom; it rang false, and I wasn't very good at it. It takes a certain kind of skill to make it sound genuine and funny. I don't have it." She adds, "My agency sends me scripts to consider, but I'm ignoring them. I now realize by February I'll be unemployed."
At the moment, she's having a grand time in Mr. Marmalade, but she's troubled by some of the unfavorable reviews. "Noah is an up-and-coming playwright, and I don't know why they had to cut down the new kid on the block," she says. "We could do another Albee, but instead we took a risk on something new." She also suggests that the play is misunderstood. "It's not about children but rather lonely women: Lucy's mother, Lucy, me, and everyone else out there watching it. Everyone has that lonely child inside.
"I know it's a cliché, but it's true," Gummer emphasizes. "I hope audiences can recognize the feeling of the little kid in the scary adult world. I still feel like the 6-year-old sometimes, stripped of all the airs we put on to get through each day."