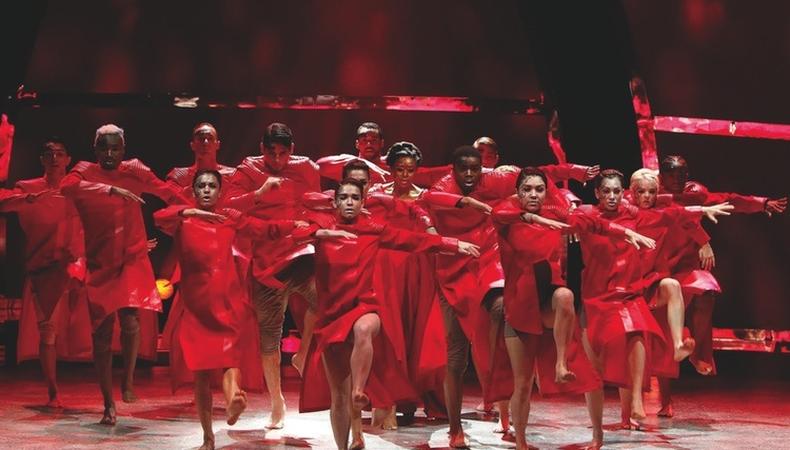 Dancers need a combination of personality and technique to land one of the coveted spots on Fox's "So You Think You Can Dance," according to executive producer Nigel Lythgoe, who also serves as one of the show's judges.
Lythgoe said he wants the show's performers to have "a uniqueness."
"That can be either the way they look, the way they dance, the way they talk to me," he said during SAG-AFTRA's second annual Dancers Forum, held at its Los Angeles headquarters July 25. "Especially on a show like 'So You Think You Can Dance,' personality is almost more [important] than technique that's needed.
"The public fall in love with the person rather than the dancer. So we're constantly looking to balance the two."
A year after SAG-AFTRA announced a deal with the major record labels to cover music video performers, the union is eyeing the dance world as an area to expand its membership and programming. Its education effort could be helpful for dancers, who tend to have short careers because of the frequency of injuries. "Whenever you're in any form of athletic venture, you can get injuries without doing anything," said Lythgoe.
Dance has been a pop culture phenomenon for years. "Dancing With the Stars" is now in its 16th season. "So You Think You Can Dance" has run for 10. Then there's the extended dance family that includes shows such as "America's Best Dance Crew" and the spinoff tours and cruises that offer dancers opportunities—although few aspiring performers have the ability to take advantage of them.
"About 3 percent of the people that go to dancing actually become professional dancers," said Lythgoe, who began his career as a dancer before graduating to choreography, directing, and producing. "People do give up, and they shouldn't."
He suggested choreography, teaching, directing, and dance photography as alternative avenues for dancers. "Just because you're not going to become a professional dancer, I don't believe you should give up dancing," he said.
Opportunities for dancers tend to be concentrated in Los Angles and New York, although some music videos are shot in Miami or Atlanta, according to Dayna Hasson, an administrator at Answers4Dancers, an online resource for dance professionals.
"Depending on where you want your career to go, coming out to Los Angeles you're going to be more focused on commercial work," she said. "In New York it's more geared toward live stage shows and Broadway. [But] throughout the country there are little pockets."
Both Actors' Equity Association and SAG-AFTRA cover professional dancers, but a plethora of nonunion work is available. Still, Hasson encourages dancers to join one or both unions.
"I think it's a good thing to be part of both," she said. "But it's really [about] what's going to benefit your career the most."
With the explosion of opportunities, dancers need to be clever about picking their jobs, said Larry Billman, founder of Academy of Dance on Film.
"In the olden days there were only X amount of auditions that happened every month. Nowadays, dancers, the really great ones, can be hit from all sides by opportunities," he said. "The kids have to have a business head on now that they didn't in the past."
As opportunities for dancers metastasize, Lythgoe said he's worried it could all come crashing down. "What I'm frightened of is that the minute we're off the air and other programs like us are off the air, dance is going to be forgotten again," he said.