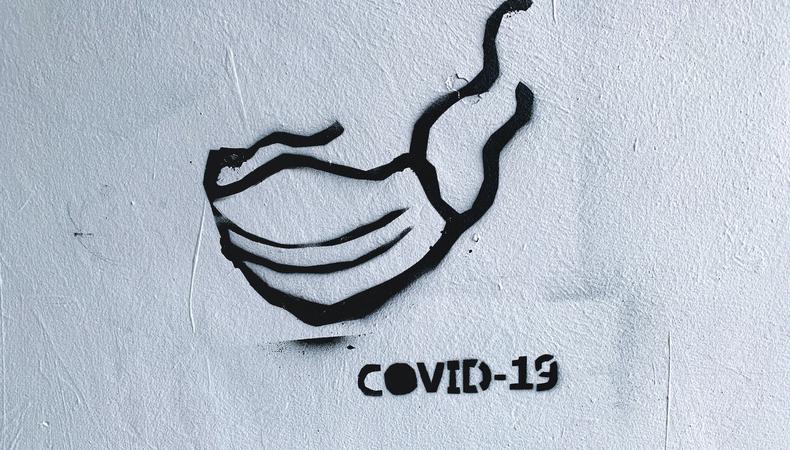 As the world starts to reopen and we navigate the phases of recovery from COVID-19, filmmakers everywhere are being faced with new production realities and sets that look markedly different.
While independent creators on Tongal have continued to animate, edit and produce contained live-action content out of local studios around the world, we're actively working with our community of filmmakers to safely navigate the reopening of larger live-action productions.
We're deeply committed to the safety of our clients and community, and our creators are only turning on production when and where it is currently safe. All Tongal filmmakers can use this guide ─ intended for productions of 10 people or less ─ throughout the pitch, pre-production and production process.
These guidelines are intended to be suggestions of best practices, based on the information we know today. Federal, state, and local rules should be followed and should supersede these guidelines when there is a conflict. We recommend you check federal, state, and local rules immediately before and during your shoot to make sure your on-set protocols are up to date.
General Safety Guidelines
Ensure access to handwashing and sanitation stations is available for crew and talent. Post signage to encourage regular and proper protocols.
Hand sanitizer should be placed in key locations throughout the set for easy use.
Everyone on set should wear masks at all times. Consider providing cloth and/or disposable masks for all crew and talent.
Social distancing of at least 6-feet should be maintained as much as possible (consider camera angles, set-ups, etc. that allow for the maximum space between people on set) and physical contact should be avoided (think: no shaking hands, high fives, elbow bumps, or hugging).
Anyone who is sick or feeling sick must alert their department head and stay home.
Assign someone to be responsible for regularly disinfecting high-traffic surfaces.
Avoid sharing objects like cell phones, computers, pens, work tools, etc.
Note to Creators: Anticipate things may take longer to accomplish than you're used to and carefully consider the number of shoot days required to capture your full shot list. To set your production up for success, share your on-set safety protocols with crew and talent before production begins and include the information on call sheets.
Casting and Talent Considerations
When possible, castings should be done remotely. Talent can be sent audition materials over email and submit "self-tapes" during the initial casting process. You can also use video conferencing platforms to host virtual casting sessions.
If you need to host in-person casting calls, eliminate open calls and assign arrival times, encouraging talent to wait in their cars until their scheduled time.
When possible, deliver scripts to talent digitally. If scripts need to be printed, they should be personalized, and each recipient should only handle their own script.
Minors on Set:

If required, think about how to organize schooling on set and set aside a dedicated space (with spaced out tables and chairs) for your minor talent and studio teacher.
Supply PPE that fits minors.
Do not use makeup on minors unless absolutely necessary.
Note that children will require extra attention to ensure they follow safety protocols.
Permits and Locations
Utilize virtual scouting whenever possible and ask location owners to send photos and/or videos.
When scouting, consider that you may need more space than usual so crew and talent can maintain distance.
Connect with location contacts for up-to-date local permitting restrictions. Ask about location-specific restrictions, protocols, and preferences, and plan accordingly.
Encourage location owners to reduce personal items in the space until after wrap.
Try to maximize airflow throughout your shoot. When indoors, think about keeping windows and doors open and air conditioning or fans on as much as possible.
Encourage people to use their own vehicles to drive to and from location.
Equipment and Rentals
Take time to draft a plan for your production and equipment rentals. For instance, you may want to consider smaller, more nimble camera packages, extra gear to ensure the crew (especially G&E) is not sharing equipment, additional lidded trash cans for disposables (think: food items, gloves, masks, etc.), and plastic chairs and tables that are easy to wipe down and disinfect.
If you are renting equipment, designate one crew member (PA) to do all pick-ups and make sure they wear a face mask and gloves. All equipment picked up from rental houses should be wiped down with disinfectant.
Label walkies and put them in individual bags before the start of production. Distribute the walkies on set to each crew member for use throughout production. Replacement batteries and walkies should be disinfected between uses, then bagged and distributed as needed.
Craft Service Setup and Food Prep
Distribute individually packaged meals for primary meals and have individually packaged snacks and drinks on hand for craft services.
Avoid reusable or shared items. Condiments should be disposable and single serve. Utensils should be disposable and individually wrapped.
Craft service members should wear gloves and PPE when handling and distributing food. The meal service and craft service area should have sanitizer readily available.
Stagger meal times to avoid large group gatherings and mark proper distance between individuals waiting to receive meals. Consider providing extra tables and seating so crew and talent can spread out and maintain social distancing while eating.
Sanitize the service area and dining area before and after use.
Department Setup and On-Set Protocol
If possible, try to keep your crew small (up to 10 people, including talent) and have the same crew members on set each day, rather than subbing in new people.
Consider staggered call times for crew and talent.
Departments should work as one unit and try to keep their interactions to their unit as much as possible. Designate specific areas for each department to store equipment and personal items.
Departments should only handle their own equipment. All equipment should be wiped down with disinfectant before and after use.
Consider deep cleans before the start of each day, before and after meals and breaks, and during daily wrap procedures.
Wardrobe Department
Consider having your talent wear their own clothes. Give them guidance and have them send you pictures of various options for approval.
When possible, talent should arrive to set already in their own wardrobe.
If needed, fittings should take place off-set or remotely whenever possible.
If needed, costumes should be bagged up individually, per talent.
Art Department
Art department should be allowed additional time to sanitize props, furniture, and set dressings that come into contact with cast and crew.
The handling of key props should be limited to relevant talent.
Electric, Grip Departments
Consider that more or extra gear may be required to ensure people are not sharing equipment.
Hair and Makeup
Consider having talent arrive already having done their own hair and makeup. Avoid touch-ups, unless necessary.
PPE should be worn whenever person-to-person contact is occurring. Makeup or hair stations should be spaced at least 6 feet apart.
Talent and makeup artists should wash their hands before and after each session. Use disposable makeup kits and brushes for the individual talent.
Products and tools should be disinfected with appropriate disinfecting solutions in between uses.
Camera Department
All camera cases should be wiped down regularly.
Only camera personnel should handle camera gear (think: carts, cases, tape, etc.). Each camera person should have their own camera kit.
Personal equipment should be wiped down upon arrival and before departure each day.
Sound Department
PPE should be worn whenever person-to-person contact is occurring.
All equipment (think: mics and transmitters) should be disinfected before and after each use. Mics should be labeled with the name of the user.
Utilize boom-only audio when possible.
Video Village and Remote Video Village Options
If you have a client joining the shoot remotely, consider the technology and equipment needed to create a seamless experience. Designate a crew member (AD or PA) to be in constant communication (via phone or video chat) with the client and producers to receive and communicate feedback between takes.
If you have a local client on set, use technology options such as additional monitors and remote viewing to allow video to be streamed from a separate location to facilitate physical distancing. Assign a crew member (AD or PA) with a walkie to be in charge of delivering feedback between takes. This crew member should stay in the designated client area and try to avoid running back and forth to set.
This post comes from our partner Tongal.