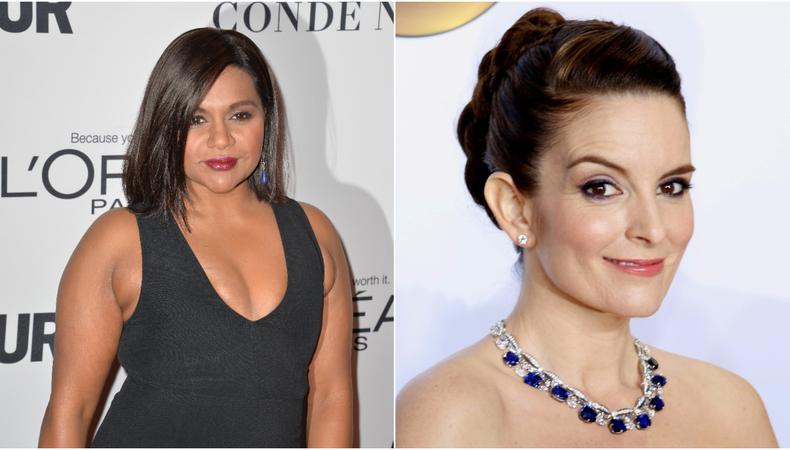 Stay in the loop on industry and casting news with our weekly write-up on who's been slated for recent film and television roles!
"Untitled Mindy Kaling/Charlie Grandy Project"
Mindy Kaling is staying busy both in front of and behind the camera; the actor is taking to NBC with Charlie Grandy for her next writing gig. The story will focus on an unmotivated gym owner whose high school ex arrives back in town with the teenage son he didn't know he had in tow. While the gay, Midwestern teen starts to adapt to his new performing arts school, his new dad adjusts to being a full time parent. The project has enlisted the casting services of Greenstein/Daniel and is bulking up the cast list in preparation for the March pilot shoot. Currently only Kaling has been tapped for a role on the project. Filming will take place in Los Angeles.
"The Sackett Sisters"
Tina Fey is powering through another pilot season with an NBC pickup. Fey, who also has properties on Netflix, will be staying behind the camera on her newest familial comedy venture. The project will find two estranged sisters coming together to battle their newfound fame after they perform a very public act of heroism together. The sisters Sackett are currently blank spaces for Thomas/O'Neill Casting, who's bringing in actors for the empty pilot. Production on the comedy will start later in the pilot production season, in April. Los Angeles will host the project.
"Untitled Meyers/O'Brien Pilot"
Thomas/O'Neill Casting has their hands full over at NBC: the duo are also taking on a second comedy for the network about an Ivy League professor who gets nixed for his dream job, and takes up at a high school where biology and revenge are taught in tandem. As he teaches his bright students about organic matter, he slowly uses them to exact vengeance against the people who've wronged him. Seth Meyers, who won't act, but will executive produce, is also attached to the pilot. Currently no names have been announced for any of the roles, but with production beginning in March, casting is well underway. Los Angeles will also host the comedy during production.
"Happy Peppers"
Sometimes the happiest people have gone through the roughest times, and for NBC's new pilot, the Peppers are hoping the happy isn't too far off. After a man loses his wife, his sister, who he hasn't lived with since childhood, moves in. Together they help each other figure out love, family, and how to "unstick" their lives. Julie Ashton is stepping up to the plate to cast the project that is currently bare in the actor department. While shooting dates are still in limbo, a pilot season kickoff is expected in March or April. Los Angeles will host the comedy.
For the latest news, check out backstage.com/resources to find thousands of production listings, casting directors, acting classes, agents, and more!
Want to find out who's casting? What projects are happening? What's coming up? Call Sheet's Industry Buzz will help you stay in the know. And check out our YouTube channel for expert headshot advice and more!