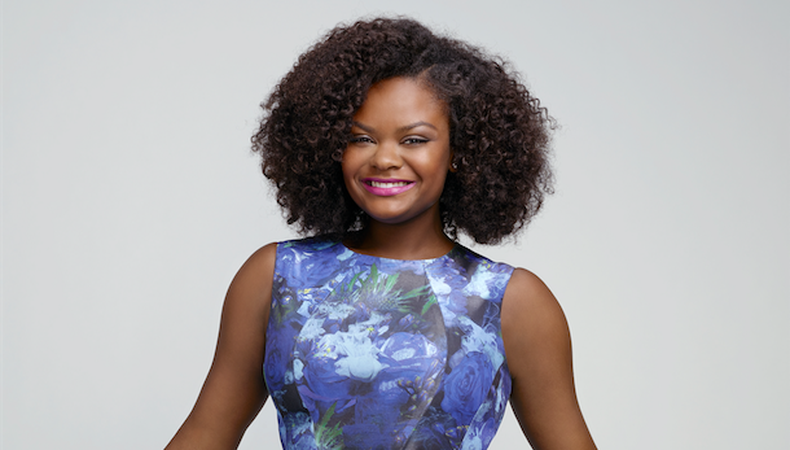 NBC has announced their casting of newcomer Shanice Williams as Dorothy in the upcoming live rendition of "The Wiz." The decision was announced Wednesday morning on "Today."
The network conducted a nationwide open call to find the New Jersey native. "It went by so quick," Williams, 18, told Backstage. "I started at the open call and I was No. 554. I sung 'Home' and they just kept calling me back until the final audition, which was in front of the head of NBC."
The network set her up with vocal coach and vocal supervisor for Broadway's "Hedwig and the Angry Inch," Liz Kaplan, to prepare, and the young actor dove into research on the role. "I knew the story but I wanted to step into Dorothy. [The research] helped me acting-wise. In a five-second song just portraying that and adding the emotion really helped, too."
"The Wiz" is a reimagining of the "The Wizard of Oz" and will star Queen Latifah as the Wiz, Mary J. Blige as Evillene, and David Alan Grier as the Cowardly Lion.
"I'm most excited to meet the cast," admitted Williams, who first performed the show in 7th grade and continued with her musical theater training through high school. "They have so much experience and I know I can learn so much from them."
The show's first Broadway run won seven Tonys when it premiered in 1975, and had a 1984 revival. Stephanie Mills, who starred in the original as Dorothy, has been cast to play Aunt Em.
"The Wiz." will premiere on NBC Dec. 3.
Inspired by this post? Check out our television audition listings!