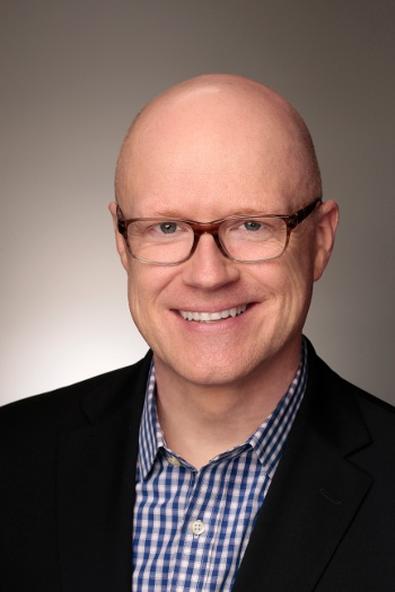 If you've watched any of NBCUniversal's cable offerings, or Universal Cable Productions, then you've seen Steven O'Neill's work. He's the executive vice president of scripted casting for those networks and shows, running an inclusive department that's committed to representing America onscreen.
Considering your work, diversity is clearly important to you.
I'll speak specifically for myself, for a gay man who is married and has a biracial adopted child—there's so much diversity in my own house. It becomes more important to me. Everyone in my department is diverse in some way, whether they are black, Latino, gay, straight, Native American. We have our own United Colors of Benetton in my office. We all have different experiences in our lives and how we see the world. As much as I try to appreciate that perspective as I'm casting, there's nothing like having a diverse viewpoint in your own office. It lends the work a great sense of authenticity.
READ: How Rami Malek Saved Sam Esmail and 'Mr. Robot'
How is TV casting different from film casting?
Very often, we make television shows with people who are accustomed to the movie process. The biggest thing I get across to them: We, both in production and as viewers, are going to be spending way more time with the person we're going to hire. On a movie, you work for one to three months, and if a person is a problem or they're scraping by in their process, you can live through it. In TV, the person really has to know what we're doing and they have to be up for the ride.
Is the process any different for an actor when it comes to auditioning?
The advice I give everyone, whether they've done theater or television or movies, [is] if you're in it because you're enthusiastic about it—forgetting about the fame, the fortune, [which] you can sort of become blinded by—if you have genuine enthusiasm for the people you're working with, that's more than half the battle. The entire adventure becomes more fruitful.
How can actors meet people they're excited to work with?
I always hate the word "networking" because it's such a calculated view of the process and system. I was just so thrilled that someone else wanted to do the same thing that I wanted to do. I wanted to talk to them and be with them and learn from them. It wasn't "How can I get ahead by knowing you?" It's "What can I learn from you?"
How else can one build those important relationships?
At the beginning, it's important to say yes and immerse yourself in the world, whether it's doing readings of plays or taking acting classes. Even if you're starting out and read a play and it's not so good, just say yes because who knows who you'll meet.
Looking for a piece of the small screen's Golden Age? Check out our TV audition listings!