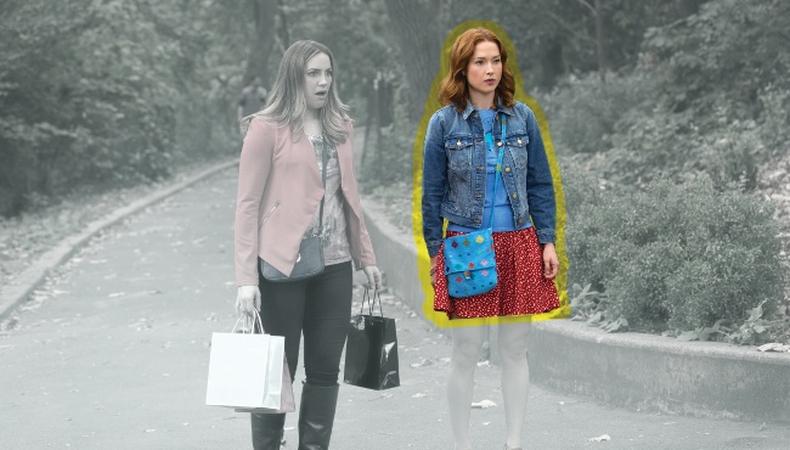 From "Key & Peele" to "Transparent," here are the series and actors who scored nominations this year! Watch the live broadcast of the ceremony on TNT and TBS Jan. 30!
Outstanding Performance by a Male Actor in a Television Movie or Miniseries
IDRIS ELBA, "LUTHER"
Watching Elba in "Luther," you can't help but feel the guy is redefining confidence itself. He brings unparalleled swagger to the titular hardboiled detective, but the same magnetic sure-footedness to those moments that demand vulnerability, obsessive behavior, and true grief. In its gritty final outing, the show allowed the actor to ramp up all the glowering and smoldering that makes his performance downright iconic.
BEN KINGSLEY, "TUT"
As the scheming advisor to history's favorite pharaoh, Kingsley shows enough villainous restraint to keep the Spike miniseries in nominators' minds—and no small wonder when you watch him gleefully scheme, plot, and betray over the course of three episodes.
RAY LIOTTA, "TEXAS RISING"
No one who fought in the Battle of the Alamo survived—so History invented one for Liotta. Left for dead and now on a quest for revenge, Liotta's bloody-minded Lorca serves as a reminder of the carnage at the Alamo while never falling into the trap of becoming a hollow symbol. Not bad for a character glimpsed in the midst of real-life heroes.
BILL MURRAY, "A VERY MURRAY CHRISTMAS"
Murray tapped many a famous face for Netflix's holiday special of anti-cheer. He and director Sofia Coppola have already proven a creative force made in celluloid heaven, and this hourlong special is chock-full of their languid absurdities and romantic philosophies.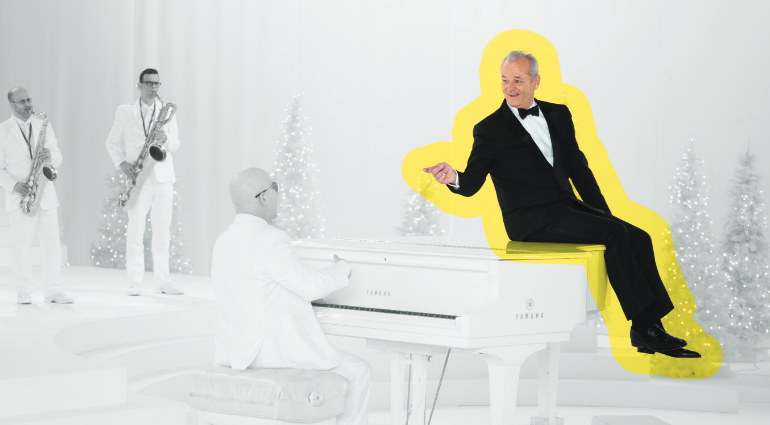 Courtesy of Netflix
MARK RYLANCE, "WOLF HALL"
As Henry VIII's chief of staff, Cromwell, Rylance turns his theatricality in on itself. He budges, cajoles, orders, demands, and negotiates with a subdued passion that allowed PBS viewers the chance to see what Broadway and the West End have been raving about for years.
Outstanding Performance by a Female Actor in a Television Movie or Miniseries
NICOLE KIDMAN, "GRACE OF MONACO"
Kidman's casting as one of cinema's biggest icons was initially met with skepticism and even ridicule. But with such a charismatic star, who cares about physical resemblance? The actor deserves awards season recognition for not only shining in an otherwise flimsy biopic, but for stepping into Grace Kelly's (fabulous) clothes with as much poise as the screen legend herself.
QUEEN LATIFAH, "BESSIE"
The royalty formerly known as Dana Owens has consistently been the best part of many of the movies she's participated in. Her natural allure is not the only aspect of her craft that helped her bring Bessie Smith to life for the HBO biopic. Latifah turned in a deeply felt and musically gifted performance that, like most of her work, is utterly watchable. All hail the Queen.
CHRISTINA RICCI, "THE LIZZIE BORDEN CHRONICLES"
Ricci first played Lizzie Borden for the TV movie "Lizzie Borden Took an Ax"—and then reprised it for this miniseries based on nothing historically accurate. But who cares about accuracy when Ricci is serving big-eyed, murderous gamine so effectively, burlesquing femininity and casually murdering anyone who gets in her way? The series may have teetered past silliness, but Ricci was never less than fully committed as a woman who should have been committed.
SUSAN SARANDON, "THE SECRET LIFE OF MARILYN MONROE"
As Marilyn Monroe's mother, Sarandon didn't have to worry about the pitfalls of playing a recognizable superstar as much as her Lifetime movie co-star Kelli Garner. But in some ways, a character who operates somewhere between depressed and outright crazy presents a far more difficult acting challenge. Count on Sarandon, nuanced as ever but unafraid to chew scenery, to deliver.
KRISTEN WIIG, "THE SPOILS BEFORE DYING"
Wiig is spoofing a lot of different things in this film noir send-up, among them boozy chanteuses and Doris Day. But even as she mocks the conventions and tropes of the genre, she's dedicated to bringing them to life; there's real love in her performance that elevates everything surrounding it.
Outstanding Performance by a Male Actor in a Drama Series
PETER DINKLAGE, "GAME OF THRONES"
Tyrion Lannister has stayed alive as long as he has—despite the drinking, whoring, and smart mouth—because he's more intelligent than most of his opponents. Season 5 saw Dinklage putting those smarts to good use. Over a season, Dinklage was able to bring Tyrion from fugitive to leader, all with his nimble tongue.
JON HAMM, "MAD MEN"
For 92 episodes, Hamm anchored the show that helped usher in the golden age of television. "Mad Men" may be one of the greatest shows of all time and creator Matthew Weiner may be a genius, but Hamm brought "Mad Men" to life week after week. He's yet to take home an individual performance SAG Award, and that's a shame.
RAMI MALEK, "MR. ROBOT"
As Elliot, an enigma to even his closest friends and a paranoid rebel with a sense of justice to uphold, Malek transcends typical antihero tropes, creating one of this year's most riveting TV characters. While his hunched shoulders underscore the cagey energy that propels the narrative, it's Malek's piercing gaze—peering from beneath his black hoodie—that truly conveys the hacker drama's dire stakes.
BOB ODENKIRK, "BETTER CALL SAUL"
Odenkirk had spent his entire career as a comedian. But on "Better Call Saul," he has shown that there was a dramatic actor there just waiting to emerge. From his days on "Breaking Bad" to his work on its spinoff, Odenkirk made a human out of what could have been a punch line.
KEVIN SPACEY, "HOUSE OF CARDS"
Spacey was able to showcase more of his range on Season 3, with flashes of unbridled rage paralleled with calculating charm. As POTUS Frank Underwood, the politician persona melds with the power-hungry titan like Jekyll and Hyde, leaving those around him—audiences included, Claire excepted—stunned into momentary silence.
Outstanding Performance by a Female Actor in a Drama Series
CLAIRE DANES, "HOMELAND"
There's a reason Danes' cry face has become an Internet meme: She's damn good at crying. She also excels at whipping up counterterrorism strategies, boozing and pill-popping, and shrieking at her incompetent colleagues. That the award-winning actor's performance continues to reveal intriguing layers after multiple seasons of "Homeland" is central to the show's appeal; even playing a dangerously erratic character, Danes and her quivering chin manage to keep the roller coaster on track.
VIOLA DAVIS, "HOW TO GET AWAY WITH MURDER"
Davis sinks her teeth into the role of treacherous defense attorney Annalise Keating and chews forcibly. Carrying a show full of twists so cheesy you'll swear off lactose, Davis is a diva for the ages, as brash and ballsy an antihero as any of her white male counterparts on television. Now she has an Emmy to prove it.
JULIANNA MARGULIES, "THE GOOD WIFE"
Alicia Florrick could be compared to a fine wine, getting better with age—if she hadn't switched to the hard stuff. But who can blame her with all the drama showrunners Michelle and Robert King throw at her? However, if Margulies' performance proves anything, it's that whatever the issue, big or small, everyone's favorite Chicago lawyer will prevail.
MAGGIE SMITH, "DOWNTON ABBEY"
When the Dowager Countess of Grantham strolls onscreen, her snobbishness is to be expected—as are Smith's impeccable delivery and grace. She gives her character heart, but that doesn't mean we don't enjoy seeing the mask slip just a bit in the face of a challenge.
ROBIN WRIGHT, "HOUSE OF CARDS"
This was the season when Claire Underwood literally gave blood to further her husband's career—and promptly collapsed from the effort. It was also the season when Wright's controlled exterior began to crack as Claire was confronted by global events beyond her control. We've loved Claire for her composure; we adored her for her confusion.
Outstanding Performance by a Male Actor in a Comedy Series
TY BURRELL, "MODERN FAMILY"
Burrell has been nailing his childlike character, Phil Dunphy, for seven seasons now. As the self-consciously laid-back "cool dad," Burrell takes a character that could be lost in the shuffle and makes him sing.
LOUIS C.K., "LOUIE"
Sometimes lost in all the praise heaped on Louis C.K.'s writing and formal derring-do as a showrunner is how good an actor he's turned out to be. "Louie" is one of TV's funniest shows—but it's not often laugh-out-loud funny. Instead, the show becomes very uncomfortable for very long periods of time, something only a skilled actor can pull off.
WILLIAM H. MACY, "SHAMELESS"
Macy has managed to continue to bring depth to the ultimate deadbeat dad. The perpetually drunk father of seven finds himself constantly robbed of whatever dignity he thought he had. While Frank is nearly always focused on his next drink, Macy finds a way to bring inebriation to the periphery instead of to the center of his acting work.
JIM PARSONS, "THE BIG BANG THEORY"
Parsons' Sheldon Cooper is more than a one-dimensional uber-nerd—he's the core of one of the highest-functioning ensembles on TV. The seven-person cast of "Big Bang" makes for sometimes crowded scenes. In those moments, Parsons' performance serves as true north for the rest of the cast.
JEFFREY TAMBOR, "TRANSPARENT"
It takes bravery and grace to come out as transgender in middle age. In creating a nuanced character based on her own father, writer-director Jill Soloway has also provided Tambor with the role of a lifetime; his performance as Maura is darkly comic, heart-wrenchingly vulnerable, and both brave and graceful in its own way.
Outstanding Performance by a Female Actor in a Comedy Series
UZO ADUBA, "ORANGE IS THE NEW BLACK"
Last year's winner in this category, Aduba continued her hot streak as Suzanne "Crazy Eyes" Warren in "Orange Is the New Black" Season 3. In her most impressive arc yet—one that had her going from mourning the loss of Vee to authoring the erotic "Time Hump Chronicles" to falling in love—Aduba hits each emotional note.
EDIE FALCO, "NURSE JACKIE"
As Jackie Peyton, Falco finds the layers in a stoic, levelheaded New York City emergency room nurse who succumbs to her addiction to prescription painkillers once again in the series' final season.
ELLIE KEMPER, "UNBREAKABLE KIMMY SCHMIDT"
It's a small moment, when the bunker-bound Kimmy Schmidt announces, "I can see myself if I move fast enough." But as delivered by Kemper—with her subsequent darting back and forth, face contorted in earnest concentration—it's a line that captures the Netflix series' brand of comedy: absurdist wit rising from real distress. The nimble and eternally enthusiastic Kemper embodies that spirit.
JULIA LOUIS-DREYFUS, "VEEP"
That eye twitch alone could have earned Louis-Dreyfus a nomination, but this whole season found her next-leveling her performance as now-President Selina Meyer as much as Selina was in her career—all leading to that shocking, painfully real cliffhanger of a finale.
AMY POEHLER, "PARKS AND RECREATION"
"Parks and Rec" may have started off rough, but it transformed into one of TV's best comedies, a refreshing blast of optimism and good cheer due in large part to Poehler, who made politics and decency fun.
Outstanding Performance by an Ensemble in a Drama Series
"DOWNTON ABBEY"
This intelligent, funny, and sumptuous drama features a captivating cast that explores the precipice of life in post–World War I England. "Gosford Park" writer Julian Fellowes brings his usual talent to the table, along with a cast that understands their characters more deeply every year.
"GAME OF THRONES"
Despite never knowing when they could lose their jobs to their onscreen murder, the cast delivered consistently compelling looks into the varying characters of George R.R. Martin's medieval fantasy world. Starring Peter Dinklage, Lena Headey, Maisie Williams, Emilia Clarke, and others, "Game of Thrones" returns in a few months and fans are counting down the days.
"HOMELAND"
Since its spectacular inaugural season, Showtime's most harrowing drama has fractured today's hot-button issues—drone strikes, torture reports, mental health—through the lens of an espionage thriller. Claire Danes' Carrie Mathison represents 21st-century American politics in miniature: frantic, furious, and fraught as hell. This year "Homeland" reinvented itself, becoming the taut, fearless show we've craved. By holding a mirror up to what we see on the news every day, it's explosive in every sense of the word.
"HOUSE OF CARDS"
"I'm leaving you, Francis." Even though we had spent the third season of Netflix's flagship show watching Claire and Frank's seemingly unbreakable bond crack a bit more each episode, those words were still chilling. But where else could this season have led, as the Underwoods drifted further and further apart and their Machiavellian schemes always fell short of succeeding? Add in worthy foes in the form of Molly Parker and Elizabeth Marvel, and you had one hell of a season-long ride.
"MAD MEN"
"Is that all there is?" Peggy Lee asked in the song that played at the beginning of the end of the final season, and if that was all there was to Don Draper and company, then what a way to go. Love or hate the last episodes, they perfectly encapsulated Matt Weiner's series as a whole: surprising, jarring, infuriating, unforgettable.
Outstanding Performance by an Ensemble in a Comedy Series
"THE BIG BANG THEORY"
The long-running quirky comedy where nerds and comic books rule is nominated again this year. Wrapped in a brainiac bubble of geeked-out hilarity, the show's satirical tone takes aim at the perceived absurdity of mainstream culture.
"KEY & PEELE"
Two actors do not an ensemble make, but Keegan-Michael Key and Jordan Peele's army of characters prove the exception on their hit sketch show. From the superlative enthusiasm of their valets to the unsparing yet hysterical social commentary in the finale's musical sketch "Negrotown," these comedic geniuses provide master classes in every episode.
"MODERN FAMILY"
This laugh-out-loud mockumentary sitcom is smartly cast, wittily written, and boasts crackerjack timing. It's a fast-paced comedy that captures all the idiosyncrasies of today's modern family and what it is to be a parent in the thick of it all, boasting career-defining performances from its cast.
"ORANGE IS THE NEW BLACK"
Now that the hit prison dramedy has delighted binge-watchers for three years, it's easy to forget that shows featuring tons of diverse women used to be rare. Thank the goddesses for Netflix. Uzo Aduba receives endless awards recognition for her performance, but Taylor Schilling, Laura Prepon, Danielle Brooks, Samira Wiley, Dascha Polanco, Laverne Cox, and Kate Mulgrew are individually and collectively the most compelling inmates in the history of television.
"TRANSPARENT"
The Pfefferman clan is emotionally manipulative, neurotic, and downright selfish. So why do we care so much about their well-being? When Jeffrey Tambor's Maura comes out as transgender, her family—portrayed with natural warmth and hilarity by Gaby Hoffmann, Jay Duplass, Amy Landecker, and Judith Light—descends into various existential crises. "Transparent" turns navel-gazing into something profoundly poignant.
"VEEP"
Come for Julia Louis-Dreyfus' lesson in comedic timing, stay for the assorted oddballs and jackasses who surround her—plus some of the best guest stars on any show ever (hi, Lennon Parham and Hugh Laurie!). There's not a bum note hit episode to episode, and the whole cast elevates one another again and again.
Inspired by this post? Check out our television audition listings!