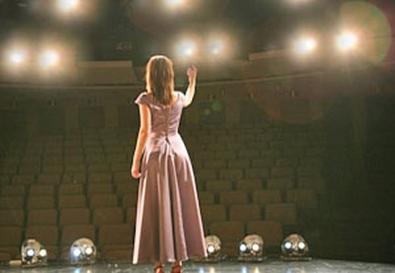 Why open a theater company? Simple: So you can work. Every year, thousands of young people receive Bachelor of Fine Arts degrees in acting from more than 200 American colleges and universities. There's even been an increase in young actors moving on to receive their Master of Fine Arts from graduate theater programs as well. I have a BFA from Howard University and an MFA from the University of Illinois at Urbana-Champaign.
When actors leave a college or conservatory and attempt to gain employment at an established theater, they have to wait behind a long list of alumni of that particular theater and pray they serve the company's casting needs. Trust me, nothing's worse than salivating year after year over the hope that, at some point in its season, the Public, Guthrie, Goodman, Old Globe, or Mark Taper will produce a play that you might be right for. If steady, inspiring work is what you're looking for, your best bet is to round up a posse of peers and do projects that speak to you—and, more importantly, to an audience. For those of you who want to live your dream of being on the stage, opening your own company is the way to go.
That's exactly what I and a group of colleagues from undergraduate and graduate school did when we launched Congo Square Theatre Company a decade ago in Chicago. I was fortunate enough to attend school with some very talented artists, and it seemed natural for all of us to continue working together. The best thing a young actor can do is create his or her own aesthetic, and established theater institutions have little patience for green actors trying to find themselves. If you're going to fall on your face in the beginning of your career, it's best to do it in a theater with 80 seats instead of 800.
When a new theater company arrives in a community, it can truly inspire and create buzz around that neighborhood, similar to a hot new restaurant opening. In fact, the nonprofit organization Americans for the Arts estimated that event-
related spending—at parking garages, bars, hotels, stores, and so on—by audiences at nonprofit arts and cultural events totaled $103.1 billion in 2005. The smart municipalities throughout the country understand the connection between the arts industry and city revenue, particularly in a tough economy.
To earn a living doing what you love to do is a great privilege you should never lose sight of. Many people make tons more money than theater artists do, but they are still very unhappy. Even worse, there are those who earn less money than we do and still go to work every day to a job they despise. Just remember, you choose to be an actor for a reason, so remain true to that. In creating a theater company, you're building an artistic home in which an artist can relax and grow without being judged. The mission statement and culture of the company should prepare patrons for what the company is willing to attempt. Sometimes you may want to cast against type, which may challenge both audiences and critics alike. However, what viewers should witness in your new company is the end result of a sometimes grueling creative process—a process that when done with absolute commitment and concentration lends itself to art.
Reginald Nelson is an actor, author, and theater startup consultant. His new book, "How to Start Your Own Theatre Company," can be purchased through www.theatrestartup.com.