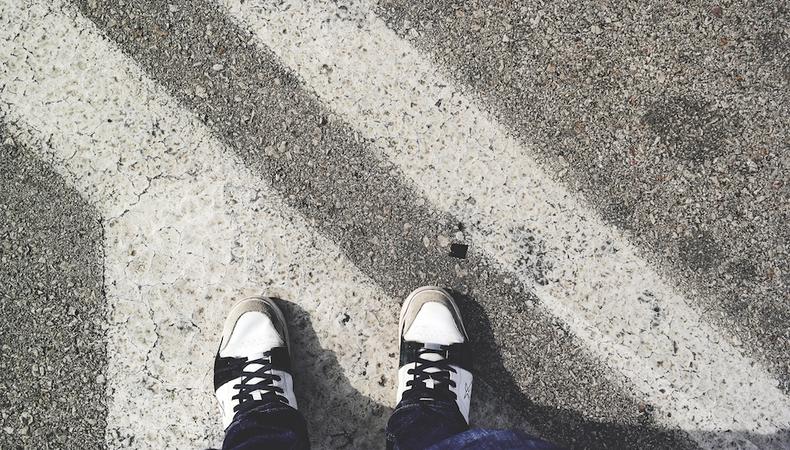 As a high school senior, a BFA program seemed like the end-all be-all way to a life as a professional actor. I didn't go to a performing arts high school and I came to acting in the 12th grade so truthfully, I wasn't fully aware of what a conservatory even was. I naively auditioned for four top BFA programs only to be rejected by all of them. Devastated, I thought perhaps life as a professional actor wasn't meant for me. Instead, I decided to seek out a different path to a career in the arts. I learned some things along the way that are essential regardless of the path you take:
Community
A conservatory program has a built-in network of students, alumni, and teachers that will follow you for the rest of your career. Terms like "the Yale Mafia" show that schools like the Yale School of Drama have alumni who work together long after they leave school.
But my first sense of community came from the Flea Theater's company of actors called "The Bats," a group made up of young, eager actors who are mostly fresh out of school and ready to conquer the New York acting scene. My three years as a Bat allowed me to make connections with directors like Davis McCallum, who now runs the Hudson Valley Shakespeare Festival, and award-winning playwrights like Will Eno and Adam Rapp.
I haven't been a Bat for five years but I still feel an instant camaraderie with anyone who was been a part of the company.
Training
The intense, structured nature of a conservatory program is hard to beat when you're looking to sharpen your tools. However, being able to pick and choose whom I studied with became a major plus for me. I was able to take improvisation classes at UCB, voice lessons at the Linklater Center, and dance at Alvin Ailey, all of which allowed me to expand my community while also expanding my skill set as an actor. Places like HB Studio, the Freeman Studio, and Stella Adler offer classes that demand just as much out of you as a class in a conservatory environment.
However, the training never stops. Even my friends who have degrees from the most decorated schools in the world still get coaching for a big audition or go to a class to work on a skill they want to improve.
The Business
After graduation from an acting training program, there is always an adjustment period. In school, you are encouraged to play roles of all different ages and types in order to stretch and grow your instrument. In the outside world, you are often limited to roles that fit your "type."
Jumping into the real world early showed me that the business side of acting is just as important as the artistic side. Networking and having an online presence often meant the difference between getting an audition or sitting at home waiting for an email that might never come. Understanding how Equity Principal Auditions worked, how to market yourself, and understanding your "brand" will allow you to maximize your audition opportunities and increase your odds of booking a job.
There is no one path to a life as a professional actor. The only guarantee is that we will experience disappointment and rejection. But not letting that rejection stop you from pursuing your dreams is the hard part. Taking adjustments well is a sign of a good actor but it's also something we should practice more in our everyday life. My path has been a very difficult one; maybe more difficult than the life I would have had if I had gone to a conservatory. But I'm glad I took my adjustment in stride and I hope you do the same.
Reynaldo Piniella is an AEA/SAG-AFTRA actor who was born and raised in NYC. He has been seen Off-Broadway at Signature Theatre Company and Theatre for A New Audience, regionally at Actors Theatre of Louisville and the Repertory Theatre of St. Louis and on screen on Amazon, CBS, NBC, FOX, CW, FX, Starz, and Comedy Central. Follow him on Instagram and Twitter @ReynaldoRey.
The views expressed in this article are solely that of the individual(s) providing them,
and do not necessarily reflect the opinions of Backstage or its staff.