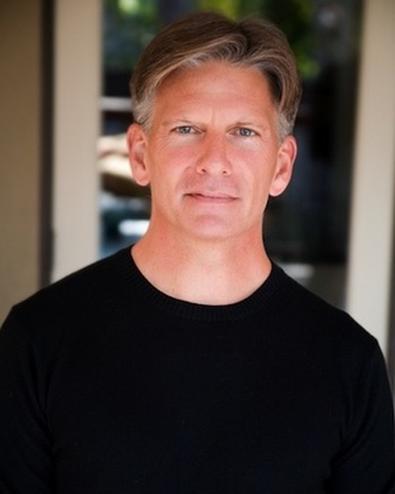 As actors, it's easy to get stuck focusing on what you don't have yet: a starring role, a great agent, an Oscar, etc. But what about what you do have? You have a life. If you have chosen to act, then you have the opportunity to live a life focused on being the best actor you can be. I would like to tell you about two friends of mine who are actors to their core and whose days, from sun up to sun down, are dedicated to their craft.
I met Steve and Andy almost 15 years ago. They were students of mine, two of my first and two of my favorites. They are dynamic, curious, and totally invested in their artistic growth. They were also hard working and smart, and they pushed this new teacher to be the same. When class was over, I knew I would keep in close contact with them, and 15 years later, I count them as two of the finest and most inspirational friends in my life.
Steve and Andy have never craved fame or its trappings. There is a purity to them. They want to create, to work, and to be the best and most expansive actors they can be. They are members of various theater companies as well as a group of artists who write original plays and movies and raise the money to make these projects. When they have an extra few bucks they take classes to make sure that their skills are sharp and that they are always growing as actors. They live on purpose; every waking moment is filled with their craft in one form or another.
They don't measure their success by anyone's yardstick but their own. And although they have been through tough times, they are the most successful people I know. They do what they love all the time, and they are insanely joyful. These are actors with a capitol A. They have a strong appreciation for the brevity of life and they don't waste a moment on wishing, hoping, or whining. They know that acting is about doing not discussing.
It's not always comfortable to live a life that is so committed to an artistic pursuit. Separately and together, they have had some epically awful apartments. There have also been many times when money has been really tight and times when they've been flat broke. They have had to have day jobs over the years of course, but even here, they each made a real effort to stay creative. Andy is very visual person who loves tiny details. Years ago he took a cake decorating class and got himself hired in a bakery. By applying his strong visual sensibility and attention to detail, two qualities that make him such a specific and interesting actor, he soon became a well-known and well-paid "cake artist." Steve is a sound person, loves music, really loud music in fact. So he apprenticed with a renowned sound designer for almost 2 years and is now, himself, a much sought after sound designer for clubs. So, even when they're not acting, Steve and Andy are flexing and strengthening their creative muscles.
They don't make an effort to "network," they don't have to. Their network is everyone in their lives. They're always in the game, involved in numerous projects and working with actors, writers, directors, and technicians of all stripes. They get some great auditions from all of these "connections" even when they don't have the best agent, or any agent at all. People in the business love their dedication and passion and want to help them, myself included. The casting community knows them as highly skilled, courageous, and versatile actors, so they are brought in again and again on a wide variety of roles. They don't put pressure on their auditions. If they don't get the job, its okay. They know they'll be acting again the next day. But, because they are so well trained and constantly involved in their craft, their auditions almost always go well and they book a very healthy amount of jobs.
I asked Steve and Andy if I could interview them for this article. They said no because they don't feel that what they do and how they live their lives should be considered special.
They're right. If what you truly want is to be the best actor you can be then living your life in this totally dedicated, passionate, "all-in" way is the only option that really makes sense.
Craig Wallace is the creator and award-winning teacher of The Wallace Audition Technique, an audition preparation system that he developed based on his years of experience as a studio executive, talent agent and casting consultant. In his 14 years of teaching, he has seen the careers of hundreds of his students take off. He is also the author of the best-selling book, "The Best of You – Winning Auditions Your Way."
Craig is currently teaching his audition technique classes and his Meditation for Actors classes in Santa Monica, CA. For more information visit www.wallaceauditiontechnique.com.
You can follow Craig on Twitter @craigteach and like him on Facebook.