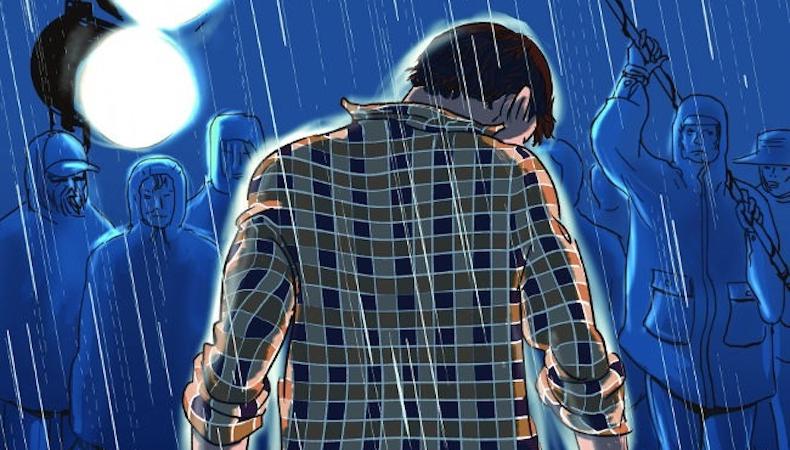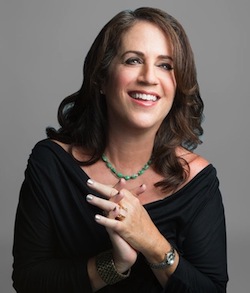 I'm addicted to Variety's "Actors on Actors" series. Some of the interview/interviewee pairings include Matthew McConaughey and Jeff Bridges, Viola Davis and Tom Hanks, Adam Driver and Michael Shannon, and Sally Field and Hailee Steinfeld.
The episode that caught my eye recently was Hugh Grant and Colin Farrell. They were discussing camera work. They both agreed that they felt they were never as good in their close-ups, which are usually shot at the end of the day, as they were in the wide shots, or when it's the other actor's close-up and they're off-camera doing the scene. As Grant said, "Then I'm bloody marvelous! But then they say, 'Turning around on you,' and then there's an hour to wait while they set everything up, and you get tight and tense." Farrell agreed: "There's a certain looseness, fluidity, sense of ease that I experience off-camera that instantly leaves my side once the camera turns around to my close-up."
They never truly came to a resolution, but Farrell wondered if a certain amount of tension could be equated with awareness. Translated: It may help plug you into your character.
The anxiety surrounding the close-up also comes up in Rob Lowe's first book, "Stories I Only Tell My Friends," in which he recalls a harrowing experience on his first film, "The Outsiders." The scene was a large action scene shot in the middle of the night. There were dozens of extras, a rain and wind machine, five cameras rolling, and the scene called for Lowe's character to have an emotional breakdown with his brothers.
They shot the scene eight or nine times; the director, Francis Ford Coppola, felt like he got it, and Lowe felt pretty certain that he gave 100 percent. Then Patrick Swayze, who plays his older brother, said, "Good job, buddy. I think it's time to do your close-up."
Lowe wrote, "I can feel my legs go to rubber and my pulse skyrocket," and he started to panic. "None of the cameras were close-up?" Swayze answered, "Oh, no. They were all extremely wide. Now we'll punch in and really get the emotion!"
He tried the scene several times and no tears. He had left it all on the ground in the wide shot. They called a 10-minute break.
Lowe crawled off the set and locked himself in his trailer. It was at this point that his co-star C. Thomas Howell sat Lowe down and reiterated the fictional narrative of their life together as orphaned brothers and how much he meant to him. Lowe said it was the most giving, loving, and generous thing one actor could do for another.
The actor left his trailer and went back to the set and nailed it.
I often wonder if, in your on-camera classes, they just focus on technique for auditions. Do they tell you what happens on set? You've got to know where the camera is, what your blocking is, and which is a wide or close-up shot, then forget it. Forget it and lose yourself in your character.
Known for her work in film and television, producer and casting director Marci Liroff has worked with some of the most successful directors in the world such as Steven Spielberg, Ridley Scott, Mark Waters, Christopher Nolan, Brad Bird, and Herbert Ross. While working at Fenton-Feinberg Casting, she, along with Mike Fenton, cast such films as "A Christmas Story," "Poltergeist," "E.T. – The Extra Terrestrial," "Indiana Jones and the Temple of Doom," and "Blade Runner." After establishing her own casting company in 1983, Liroff cast "Footloose," "St. Elmo's Fire," "Pretty in Pink," "The Iron Giant," "The Spitfire Grill," "Untamed Heart," "Freaky Friday," "Mean Girls," "Ghosts of Girlfriends Past," "Mr. Popper's Penguins," "Vampire Academy," and the upcoming "The Sublime and Beautiful," which she produced as well.
Liroff is also an acting coach, and her three-night Audition Bootcamp has empowered actors to view the audition process in a new light. The class spawned an online course available at Udemy entitled "How To Audition For Film and Television: Audition Bootcamp." Visit Liroff online at marciliroff.com, follow her on Twitter @marciliroff and Facebook, and watch her advice videos on YouTube. You can also read her blog.
Looking for your spot on a film set? Ready to get in the room? Check out our Los Angeles audition listings!