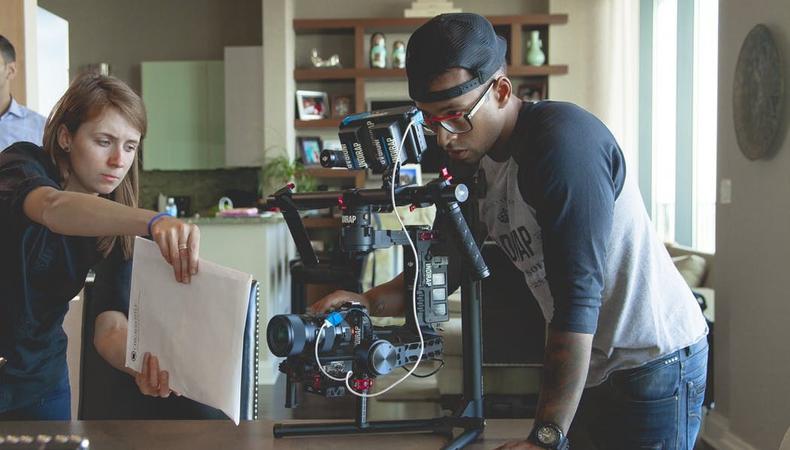 When trying to break into the business, it may often feel like the deck is stacked against you. But for every closed door you encounter, there is another window of opportunity—as long as you know where to look. That's where we come in! In these monthly roundups, Backstage will compile the best opportunities in writing, directing, and every other creative corner, to help you get where you're going.
FILMMAKING
Firelight Media Documentary Lab
Submissions are now open for the Firelight Media Documentary Lab, an 18-month fellowship program that supports filmmakers "from racially and ethnically underrepresented communities" who are at work on either their first or second feature-length documentary film. Those interested in submitting their project must be its sole or co-director, be located in the United States, and cannot be in school nor submit a student film. The deadline for submissions is June 12, with decisions made in the 12–16 weeks thereafter.
Deadline: June 12
Rocky Mountain Women's Film Festival
The Rocky Mountain Women's Film Festival is accepting submissions through June 30. Films must be directed, produced, or edited by women, or reflect the festival's mission statement to "celebrate the drive, spirit and diversity of women." Submissions must be available to preview online as a screener (either via YouTube, Vimeo, or other URL), with each entry fee running $25. The Film Selection committee will select roughly 300 films for consideration, with approximately 150 of them going on for full review by the RMWFF organization.
Deadline: June 30
ITVFest
The ITVFest, also known as the Independent Television Festival, is accepting pilot submissions through June 30. All projects must be submitted electronically via the homepage, with the cost of each submission set at $65. Acceptance announcements will be made on Aug. 15, split it into two categories: Official Screening Selections, which will be screened at the actual festival, and Network Notes, which means the project will not be screened at the festival but will receive a free development meeting with one of the festival's executives. Submissions must be in English or include English subtitles and can be any length in any of the following categories:
Television - Comedy
Television - Drama
TV Short (aka, web series) - Comedy
TV Short (aka, web series) - Drama
Documentary
Reality
Short Film
Deadline: June 30
Flies Collective Film Grant
Started last year as a means to provide support for independent projects, the Flies Collective Film Grant awards $15,000 to filmmakers with low budgets at their disposal. The no-strings-attached sum is intended to nourish "the kinds of projects that go largely unnoticed by, or simply don't qualify for, the majority of traditional grant-based fundraising avenues." The grant is open to any filmmaker, creating any film, with submissions accepted now through June 30.
Deadline: June 30
DANCE
Lucky Changemaker grant for dancers
The Lucky Changemaker, created in 2016 by Lucky Trimmer, is a dance initiative that aims to support artistics projects "that use a creative practice as an innovative conduit for a social cause or as a catalyst for social change." Annually, the 500 € grant is given to any individual artists, collectives, or institutions, regardless of geographic location. Interested artists have until June 30 to apply.
Deadline: June 30
PLAYWRITING
James Stevenson Prize
Public radio show Playing On Air has announced the inaugural James Stevenson Prize, honoring the famed New Yorker cartoonist and helping to bring the finest up-and-coming dramatic writing. Now through July 1, writers can submit their short comedic plays (10–25 pages) via Google Form. First prize will be a $7,500 award, along with a Playing On Air recording of the piece for radio and podcast distribution. Second and third place winners will be awarded $2,000 and $1,000, respectively. Winners will be selected by a four-judge panel including sponsor Josie Merck, as well as playwrights Willy Holtzman, Branden Jacobs-Jenkins, and Paul Rudnick.
Deadline: July 1
MISC.
National Endowment for the Arts Grants
Art Works, the grants program created by the National Endowment for the Arts, is currently accepting submissions for its second deadline of the year. Spanning nearly every artistic discipline, including dance, theater, music, design, and beyond, grants generally range from $10,000–$100,000 (and will never be lower than $10,000, and support "public engagement with, and access to, various forms of excellent art across the nation." The Part 1 submission deadline is July 12, and can be submitted from anywhere in the United States.
Deadline: July 12
Looking to cast your project? Browse the Backstage talent base!