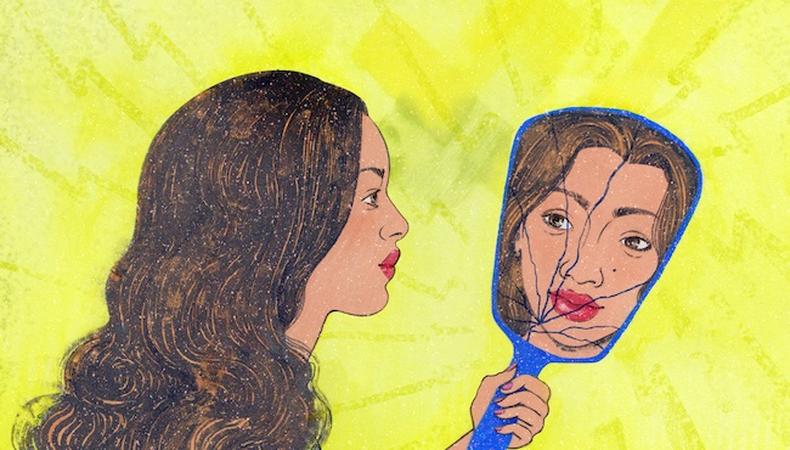 There is a quote that is always percolating in the corner of my mind: "No artist is pleased. [There is] no satisfaction whatever at any time. There is only a queer, divine dissatisfaction, a blessed unrest that keeps us marching and makes us more alive than the others."
Martha Graham said that to Agnes de Mille while the author was working on the legendary dancer's biography, "Martha: The Life and Work of Martha Graham." I have never read this book, but I heard the quote years ago and felt the burning of a fiery truth. To be an artist is to be eternally chasing after gratification and having it constantly elude you. The question is, How can that lack of satisfaction fuel you rather than pull you into despair?
There was a time in the not-too-distant past when that dissatisfaction nearly stripped me of my love for a craft I'd given my heart to for most of my life. And yet, here I am writing to you because, somehow, I found it again. Acting and I are on pretty good terms right now—even with the omnipresence of my dissatisfaction.
It was after pilot season in 2016 that I decided I'd had enough. I was tired of testing for pilots that I didn't care about. I was definitely tired of getting close on projects that I loved and having them snatched away. I was even tired of feeling unfilled while working on projects I actually booked. It all felt like a weight that was pulling me into the abyss, and I had to release it.
I told my managers I was taking a break, indefinitely. I had no idea if or when I would return, but I felt I had to find something to provide that missing sense of satisfaction. I started creating flower arrangements. I needed to be creative without the judgment and rejection that comes along with being an actor. However, the words of Erykah Badu—"I'm an artist and I'm sensitive about my shit"—followed me into the flower business. No matter the medium, I am an artist. That "blessed unrest" stayed with me, but this time I allowed it to motivate me. My quest for the perfect flower arrangement was invigorating and challenging in all the right ways because I felt in control of the process; it was a control that I was desperately missing in my life as an actor. I affected people with my floral art, and though I was never 100 percent satisfied, I was always excited to try.
Cut to November 2016, when a prior opportunity came back around. I'd once auditioned for this pilot that I loved and cried uncontrollably in my car after reading because I was so unsatisfied with myself. Now, I had experienced creative freedom through my flowers and felt empowered by it. I auditioned for the pilot again in its new iteration. This time, I gave myself the grace to be all right with my unrest. I would no longer be a slave to the business but an instrument for the art. And what do you know: I booked it!
Here's the point: If you are an artist, you will probably never be satisfied. The first step to using that rather than being used by it is to accept it. The next step is to be merciful in your pursuits. Be tireless with the work but not hard on yourself. The third step is to find other outlets for your creativity. Most of us aren't acting every day, but we still need to release those creative juices. Lastly, take a break if it's needed. What is meant for you will be. You are never "missing out" on anything. We must take care of ourselves if we are going to keep marching toward artistic greatness. In the end, it will all make us more alive.
Boone is an actor best known for "The Following" on Fox. Currently, she's starring on Showtime's "The Chi" from Emmy winner Lena Waithe.
Check out Backstage's TV audition listings!