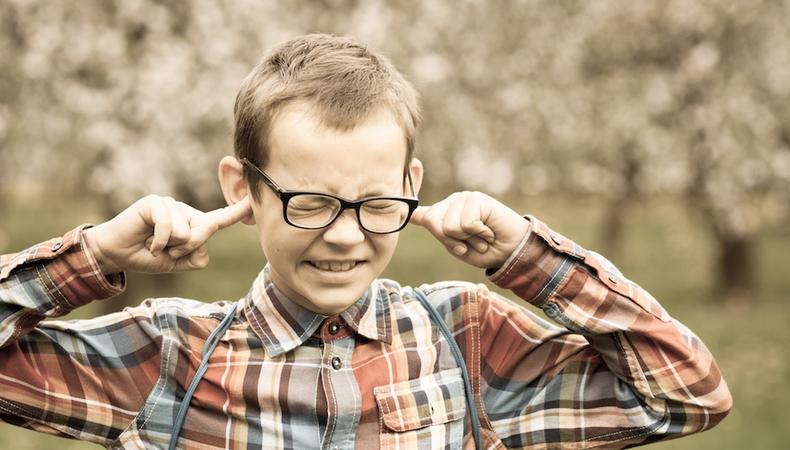 I recently challenged my students to explore their inner critic, the monster who seems to have a bolder life than they do, but who, at heart, is a ball of fear. My longtime ball-of-fear is named Debby (no offense to any and all people named Debby, Deborah or Deb, I love you all). The following are some of the day's insights and reminders.
Measure your expectations.
To do everything perfectly is unrealistic. Set yourself up for success with small, manageable goals. My students outline a professional goal (enter the audition room and read with confidence, stronger technique in preparing sides, etc.) and a personal goal (meditate daily, eat less sugar, etc.) for our eight-week class. When progress is made it's a measurement of personal success toward a goal rather than perfection.
Accept your strengths.
You may dream of being a dramatic leading lady, but if you're a funny character woman, casting sees you that way. You may refuse to accept any standard short of perfection, unwilling to allow yourself any victory. But the reality is you have chosen a career with tremendous highs and lows based on subjective points of view. Your ability to clearly see where your strengths are and speak distinctly about them will make your work more specific and joyful.
Accept your weaknesses.
There's no such thing as weakness in my estimation, but with light comes dark and it should be explored. In acting class, you might have been told about habits, twitches, or gestures that don't work and should be relinquished immediately. I dare to share that those seemingly "imperfect" moments are your truths. They transparently cover what's going on with you and/or your character. You may outgrow or improve upon certain imperfections, but there's no shame in them—it's that very weakness that shows us who you are.
READ: 3 Types of Redirects to Expect in Auditions
What is your value of success?
There is a price to be paid for all we do. Accomplishments retain their value to a certain extent, then we must look deeper. If your worth isn't based on accolades, what matters most? Being kind and giving back? Creativity? Working hard? Explore your values and see how you measure success.
Opportunity in the "oops."
There's no need to beat yourself up over a stumble or oversight. If it's during an audition, resist dropping character; take a breath, find your spot, and continue. If it's a big thing, call out the elephant in the room with grace and humor. This is an opportunity served up for you to learn more and do better instead of beating yourself up emotionally and stopping your momentum.
Self-worth is an inside job.
You are giving away your power and joy and unique amazingness if you allow other people to determine your worth. There is great value in your own explored opinion.
Give yourself the gift of grace.
Some days the struggle is for real! Auditions are running late, self-tapes due with little prep time. Life pushes in with unapologetic insistence. It may be easy to think everyone else has it together, but we all falter. So acknowledge you're doing the best you can and continue forward.
Challenge your Debby.
Negative self-talk is automatic and ingrained. Before assuming she's right, take a moment to ask yourself if it's truthful and where the proof is. What you may uncover and create are new beliefs based on your personal experiences and values rather than what others say.
Your professional and personal work, especially as an artist, goes hand in hand. Accomplishments and purpose based on outside influences leading to self-talk cease to be realistic. As Marianne Williamson says, "Our deepest fear is that we are powerful beyond measure. It is our light, not our darkness that most frightens us...'Who am I to be brilliant, gorgeous, talented, fabulous?' Actually, who are you not to be?"
Check out Backstage's short film audition listings!
The views expressed in this article are solely that of the individual(s) providing them,
and do not necessarily reflect the opinions of Backstage or its staff.