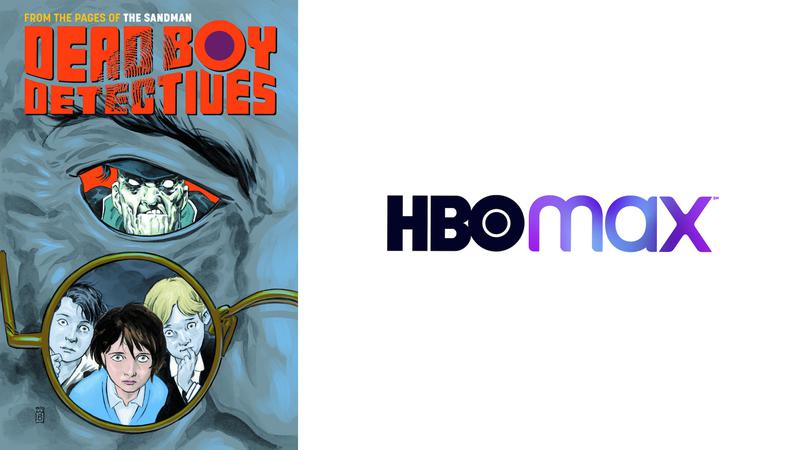 Stay in the loop on industry and casting news with our write-up on who's been slated for recent film and television roles!
Please note that shoot dates are subject to state and county restrictions and may change. Refer to Call Sheet for updates, and keep checking Backstage for the latest news on project development during this time.
"Dead Boy Detectives"
From "Doctor Who" to "Good Omens" to "American Gods," Neil Gaiman has been taking over the small screen these last few years, and we're not complaining! His next screen outing is an adaptation of his 1991 DC Comics characters the Dead Boy Detectives, whom he created as a part of the "Sandman" comics in 1991 alongside artists Matt Wagner and Malcolm Jones III. The creators will serve as consultants on the DC Vertigo pilot for HBO Max, which will be penned by Steve Yockey, Jeremy Carver, and Greg Berlanti. The science fiction thriller follows two boys who refuse to move on to the afterlife despite their untimely deaths. The boys stay behind on Earth and join forces with a living human to investigate crimes with supernatural elements. Rapaport/Baldasare Casting is attached but has yet to publicly link any actors to the project. Preproduction is underway, and filming is scheduled for late November 2021. Vancouver will host the series during its monthlong shoot.
"Good Sam"
CBS has greenlit "Good Sam," an hourlong medical drama from the executive producers of "Jane the Virgin," created by series writer Katie Wech. The show follows Dr. Sam Griffith, who takes over as head of surgery after an accident leaves her boss—who is also her father—in a coma. But the gifted heart surgeon is put to the test when he suddenly awakens, demanding his position back. La Padura & Hart Casting is aboard the project, and has so far attached Sophia Bush in the lead role, plus Jason Isaacs, Edwin Hodge, Skye P. Marshall, Davi Santos, Omar Maskati, and Marium Carvell. The series begins production this month.
"Class of '09"
A group of FBI agents who graduated from Quantico together are about to have an unfortunate class reunion after the death of a classmate on a new FX on Hulu limited series. "Class of '09" is set in a future when criminal justice work has largely been taken over by artificial intelligence; the show will weave together timelines spanning 30 years, examining the choices that have molded the central heroes. The series is being written and executive produced by Tom Rob Smith ("The Assassination of Gianni Versace: American Crime Story"). Brian Tyree Henry and Kate Mara have already been added to the project through Ronna Kress Casting. The production is slated to start shooting later this month in Atlanta.
This story originally appeared in the Oct. 14 issue of Backstage Magazine. Subscribe here.
Looking for remote work? Backstage has got you covered! Click here for auditions you can do from home!