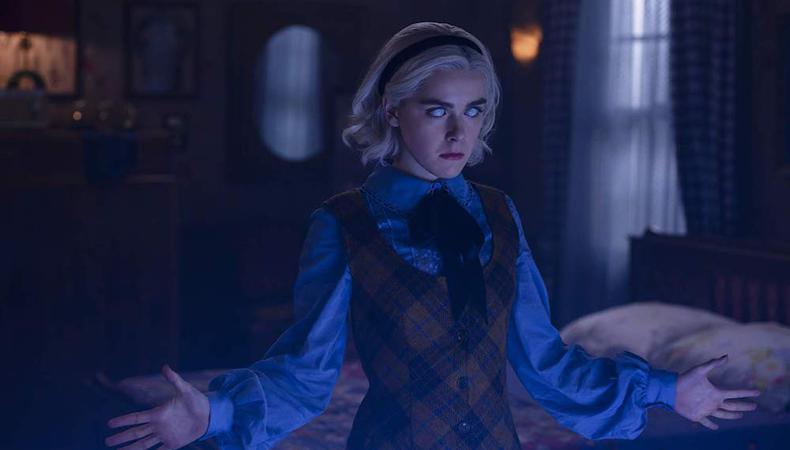 The moment we've all been Nick Scratch-ing for has arrived: the fourth and final season of "Chilling Adventures of Sabrina" is here at last! The show's last season brings us back to the world of witches, warlocks, and demons as we follow half-witch, half-mortal Sabrina and her friends on their ultimate adventure. If you're sad to see it go, consider keeping the magic going by auditioning for these horror gigs!
"ST. GABRIEL"
This streaming series is about St. Gabriel, a city overrun by demons, witches, and organized crime, and two detectives uncovering its secrets. The project wants talent, aged 18–50, for supporting and day player roles. Filming is slated for March 15–27 in Columbus, OH. Pay ranges from $75–$125 per day, depending on the role. Apply here!
"THE SALEM SISTERS"
This upcoming feature film is a dark comedy following three sisters with extraordinary magical abilities as they move from sunny Los Angeles to the East Coast. The film wants White female talent, aged 18–30, to play the three sisters as well as talent, aged 18–32, for additional roles. Filming is scheduled for May 1–17 in Charlotte, NC. Pay is based on film sales. Apply here!
"MARIGOLD"
Join the pilot of this upcoming horror TV series which "follows different women in their stories of love, deception and the supernatural consequences." The series wants female talent, aged 21–40, for a supporting role. Filming dates are TBD due to the pandemic. Pay is $350 per day, with meals, copy of the production, and credit provided. Apply here!
"GOOD COMPANY"
This comedic horror feature film follows Emlyn as she and her friends investigate the man she believes to be behind her sister's disappearance. As everything goes wrong at their dinner encounter, Emlyn and her gang must figure out how to escape with their lives. The film wants White male talent, aged 35–55, White male talent, aged 18–30, Black female talent, aged 18–25, and more. Filming will begin in March in Houston, TX. Negotiable pay of $125 per day, along with meals, will be provided. Apply here!