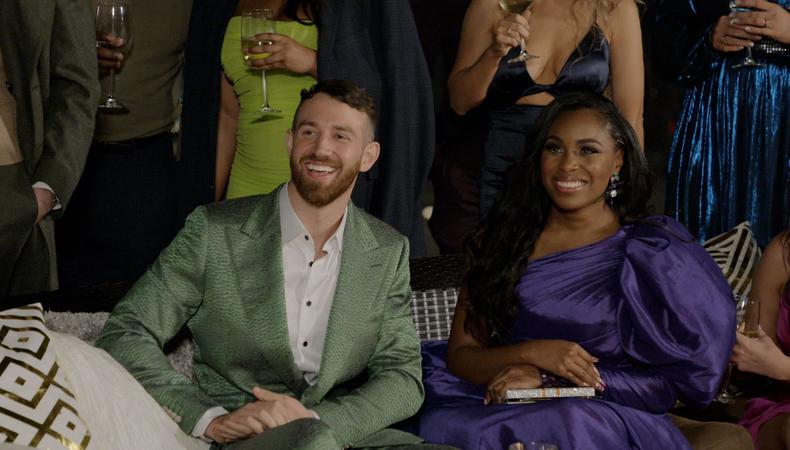 Netflix's Season 2 of "Love Is Blind" is finally here. The new season drops Feb. 11 and follows a bunch of Chicago-based contestants searching for love. If you're fascinated with watching these strangers make life-changing commitments or wishing you could look for love on TV too, why not give it a try with something similar? Here are the best gigs to satisfy your romantic side.
"I Love You, You're Perfect, Now Change"
This theatre musical is seeking video submissions from Equity actors. Production wants talent aged, 30–40. Rehearsals begin Apr. 12. Shooting is from early May through June 12 in Ambler, Pennsylvania. Pay is $657 per week.
Want this gig? Apply here.
"Nuts"
This student film is a romantic comedy with a murderous twist. They are seeking male talent, aged 20–30. There will be a remote rehearsal on Feb. 25. The film will be shot over two days from Feb. 26–27 in Brighton, Massachusetts. This an unpaid gig.
Want this gig? Apply here.
"Battle for the Rose," Season Three
This video game dating show is seeking a host to appear in "Battle for the Rose," a spoof of the "Bachelor" and "Bachelorette" franchise. They are seeking female talent, aged 18–40. This project shoots on Feb. 28 and March 1–4. The estimated pay for this role is $625 per week.
Want this gig? Apply here.
'For Josh'
Casting is underway for a Disney-inspired comedic student film. The film is casting female actors, aged 10–27 and male actors, aged 15–25. Rehearsals are TBD. Shooting dates are also TBD but will be in the L.A. area. This is an unpaid gig.
Want this gig? Apply here.
'Meetnorth App Sizzle Reel'
'Meetnorth', the first spontaneous socializing app in New York City, is filming a sizzle reel about how New Yorkers can use the app to date, make friendships, and network across the city. They are seeking male and female talent, aged 25–30. Shooting will be on Feb. 23. Pay is hourly and professional. Specifics on pay TBD.
Want this gig? Apply here.
"The Mediation" Cheaters Edition
Myrie Media is casting for a reality show and looking for people who "loves to have fun, is amazing with drama, and can get a little crazy on cue." It is similar to "Mock Cheaters" and gives participants the opportunity to change their name and create a character. The series shoots Feb. 26–27 in Orlando, Florida. Pay is $50-$75.
Want this gig? Apply here.