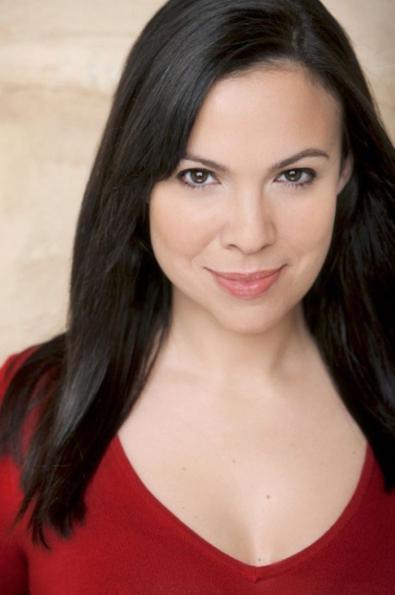 "One Day at a Time" premiered in 1975, the same year Gloria Calderón Kellett ("How I Met Your Mother") was born. But now she, along with Mike Royce ("Everybody Loves Raymond") and sitcom great Norman Lear, who created the original comedy, is running a Netflix remake of the show. It's reimagined with a Latino cast and stars Justina Machado ("Six Feet Under") and Oscar winner Rita Moreno.
You're working with two TV heavy hitters. What makes this a good collaboration?
You have to try to be really unafraid. You have to do your homework and make sure your agents aren't just pairing you up with someone random, but someone who will work with you. Not all collaborators are created equal. Be honest and open and learn as much as you can, but be true to your voice.
What's an example of a time you spoke up?
The pilot is about a quinceañera. People at first didn't know if that was how we should start it. But I said, "I think people will catch on about the themes of parents wanting to throw a party and the kids being resistant—it's relatable." The specificity gives it an added layer of reality. But it's hard to have those [personal] conversations. We talked about deportation, about very real things that were happening. I didn't anticipate what would happen with the election; hopefully we'll be able to talk about that more.
Do you have any advice for aspiring showrunners?
I know so many writers who are moaning about their agents. I get that, but I have positive relationships with my agents. I'm creating new content to give them. The writer's job is to create and the agent's job is to sell. The more you write, the better you get. I put plays on for charity every year and that forces me to write something new every year, but it also allows me to put out work that people come and see. If I knew how to shoot and edit, I would make short films or YouTube videos.
What are you looking for in the casting process?
I want someone who is not acting. What happened when Justina Machado walked in, even though we had heard it before, [was] we thought she was going off script. It felt like she was just talking. It was really incredible, someone who really embodied the character. Rita was offered the role. [The role of] Schneider was the hardest to cast. People had preconceived notions [because it was the only character returning from the original series]; they were coming in doing Pat Harrington impersonations. Todd Grinnell came in and made it so special and so real. When you put Todd and Justina together, they sounded like they really cared about each other and that's where the best conversations happen.
Inspired? Check out our TV audition listings!