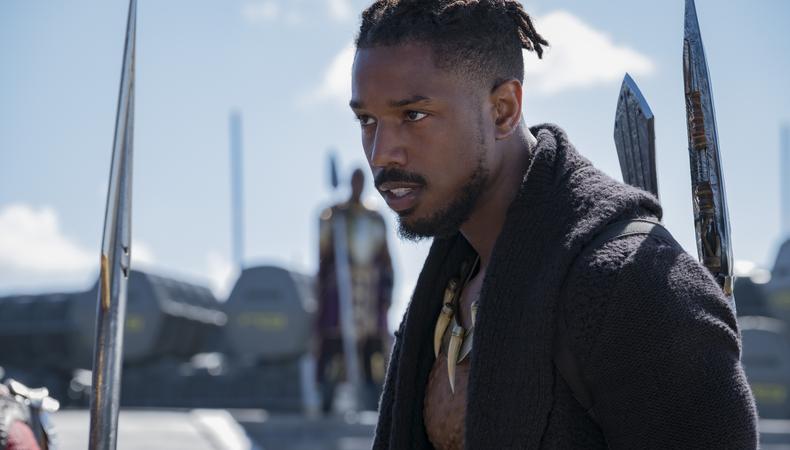 Stay in the loop on industry and casting news with our write-up on who's been slated for recent film and television roles!
"Raising Dion"
"Black Panther" villain Michael B. Jordan is about to pounce on a new opportunity at Netflix. The streaming giant has roped in the actor for a new series and added him as an executive producer. "Raising Dion," based on the comic by Dennis Liu, keeps with the superhero theme of the moment. The series will follow a recently widowed mother as she struggles to raise a son who starts to showcase a slew of supernatural and extraordinary abilities. She calls upon her deceased husband's best friend to help her manage and hide her son's powers from evil people who look to test and exploit them. The project is currently in preproduction, which means casting is underway. Jordan is set to star in what is expected to be a series regular role as the single mother's deceased husband. No other cast is currently attached to the project, but Kromer Casting is on board to find actors for the series. Production is anticipated to begin sometime in early June. Atlanta will host the shoot.
"What Men Want"
In 2000, Mel Gibson and Helen Hunt attempted to answer the perplexing question of "What Women Want," but not the other way around. With the roles reversed, a woman will suddenly gain the power to hear any man's thoughts. Capitalizing on her new ability, the woman leverages her listening skills to advance her relationships and sign the next NBA star. The gender-swapped remake is setting up its cast with the help of Betty Mae. Taraji P. Henson, Tracy Morgan, and Aldis Hodge are already on board to star in the project. Production on the film is set to begin in late April and carry into the early summer. Atlanta will be home for the production.
"Violet"
Decision-making is hard, but for one film executive it's an unbreakable pattern dictated by the voice in her head. The cast of "Violet" is nearly complete, with Olivia Munn, Justin Theroux, and Anthony LaPaglia all on board. Written and directed by Justine Bateman, the story will follow a woman who finds that the inner voice she depends on has been lying to her all along. When a friend exposes Violet to a moment of truth, she begins to question all the decisions she's made based on the voice inside her head. The project's roster, filled by Sitowitz/Pianko, is nearly set, but additional roles are still expected to be cast before filming begins. The project is slated to start shooting in mid-April. Production will take place in Los Angeles.
For the latest news, check out backstage.com/resources to find thousands of production listings, casting directors, acting classes, agents, and more!