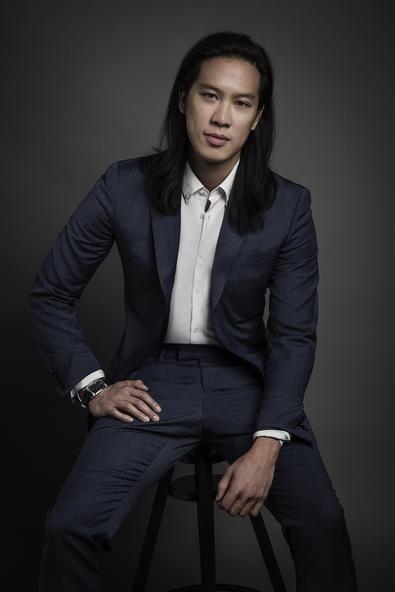 As a newcomer to "Marco Polo" in Season 2, Leonard Wu had plenty of thrills and challenges when playing "badass Mongolian warrior" Orus, all of which he eagerly shares with Backstage.
On traveling the world.
"Before the show, I had never been to Europe, I had never been to Southeast Asia, and I got to travel the world to work on a show. It's kind of the best of both worlds. [I'm] living the dream."
On his martial arts background.
"I used to do Tang Soo Do, and then when I became a teenager, I started taking kung fu and also Chinese opera, which is kind of like what Jackie Chan does. It's a lot of tumbling and flips and choreographed martial arts. I would perform that kind of stuff onstage. That was my first foray into performing live for people."
On his first day on set.
"I remember very vividly that first day of filming. We had rehearsed the scenes in the sterility of an office, and I'm like, 'OK, I got it!' And I get onto the set, my first day seeing it, and they've built an entire Mongolian village. There are 200 extras, there are 50, 60 horses—goats, chickens, camels, and all this stuff. But it's just one of those things where I think you play it cool and remember that even though it may be intimidating, you are an integral part of the production. Go there and let that all go when you have to perform."
READ: "Does Literally Kicking Butt Help Your Career?"
On his intensive training.
"It was extremely grueling. I had an amazing stunt team and stunt coordinator, Brett Chan, and Hitz International basically taking care of me. Essentially, for six or seven months, whenever we weren't filming, those of us who were playing warriors would be training. What that would entail is on my days off from filming, I would go to the stunt facility and I would do an hour, hour and a half of heavy lifting. And after that, I would do about an hour of some sort of martial arts; it varied from day to day. And then after that, I'd have a quick lunch and then head over to the horse stables and ride horses for an hour and a half. It was a full-time gig before filming started."
On advice for the audition room.
"I don't think there's any magic trick. When I first started out, I thought I had to do something special and make the casting director remember me. Of course, there needs to be this uniqueness to it, but that uniqueness is ultimately you. Beyond that, it's such a simple thing: As I've gotten older and been doing this enough, it's to be off-book. Know your lines—it's as simple as that. When I audition, I'll run it hundreds of times, literally, before I step into the casting director's office, because you just don't know what could happen, what factors you might not have accounted for. You want to be prepared under any given circumstances."
Want to star on Netflix? Check out our television audition listings!