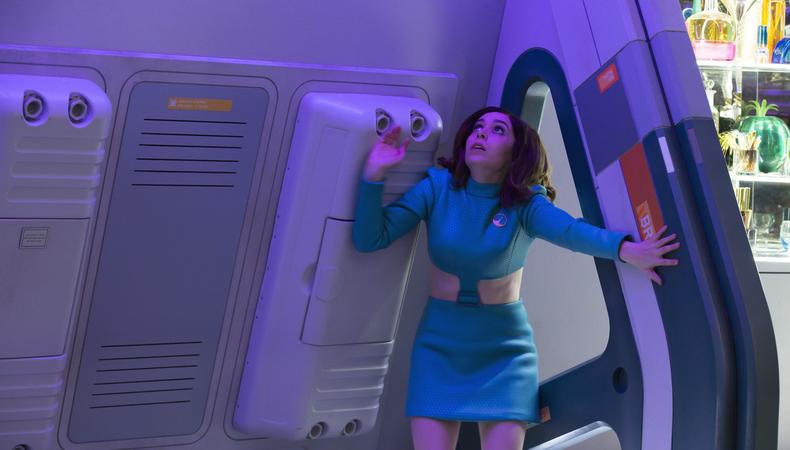 When Netflix pivoted from mailing DVDs to streaming film and television, the world of entertainment changed in an instant. And now, according to a report in Bloomberg, it seems the megacompany is preparing to alter the entertainment experience yet again.
With citations from sources who preferred to stay off the record, as Netflix hasn't publicly announced the drive yet, Bloomberg revealed that Netflix is working on infrastructure that will allow viewers to choose conclusions to their favorite television shows. The innovation combines a choose-your-own-adventure structure and the adrenaline of a reality television contest with a video game's autonomy.
Netflix has already jumped into interactive television with its younger audiences: "Puss in Book"—a spinoff of the popular "Shrek" character—allows young viewers to select how the character overcomes challenges from a blended selection of classic literary tales.
Last year, the fast-paced "Buddy Thunderstruck" premiered on the service, allowing viewers to make decisions within seconds about which stunts the series' two lead characters, a stop-motion animation dog and ferret, will perform. Another animated production, "Stretch Armstrong: The Breakout," is putting superhero action into viewers' hands with more than 40 possible options.
Netflix's new plans will reportedly apply the same structure for megahit series like "Black Mirror," which will unveil its fifth season this winter. Per Bloomberg, the platform is also developing ideas for adapting video games into full-length narrative series.
By diving into choose-your-own-story entertainment, Netflix is not only kicking up the competition with other TV juggernauts like HBO and streaming services like Hulu and Amazon—it's also reforming the nature of preparation and production. By offering several avenues for a plot to unfold, scripts will inevitably become longer and production budgets (and time frames) will undoubtedly increase.
If audience plot manipulations are part of the future of streaming entertainment, the industry will be forced to keep up. SAG-AFTRA, the nation's union for screen actors, is already sounding the alarm on technology that allows studios to digitize actors for easy manipulation. Depending on how deep interactive entertainment goes (and how popular it becomes), unions will be watching closely to make sure actors and artists get their dues.