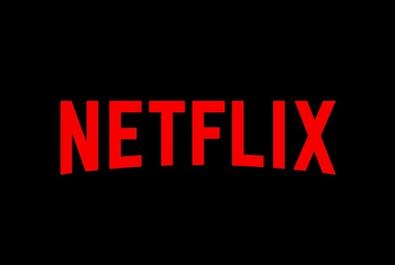 Stay in the loop on industry and casting news with our write-up on who's been slated for recent film and television roles!
"The Irishman"
A dash of De Niro, a sprig of Pacino; mix them together with a little Scorsese and what do you get? The perfect trifecta of Hollywood legends ready to make a movie. The macho-inclined dream team is gearing up for their next project over at Netflix, the streaming service that's bringing its A-game in the original content arena. The film, originally a Paramount property, is based on the book "I Heard You Paint Houses" by Charles Brandt that focuses on the life of admitted mobster Frank "the Irishman" Sheeran. Sheeran gained notoriety by claiming that he killed over 25 people, including Teamster boss Jimmy Hoffa, whose murder and gravesite are still contemplated by enthusiasts of the macabre. De Niro is said to be taking on the role of Sheeran while Pacino will adopt Hoffa's persona; Scorsese will direct. Additional casting will come courtesy of Ellen Lewis Casting. Production is anticipated to start in mid-August with New York to host the project during its run.
"Hotel Artemis"
Word on the star-laden streets of Hollywood is that Jodie Foster is stepping back in front of the camera. Foster, who has had a successful run as a director, is returning to her acting roots in "Hotel Artemis," a film of apocalyptic proportions. An exclusive underground hospital tends to the hardest of criminals in a future, riot-torn Los Angeles. The recipe for disaster proves imminent when six people become trapped in the hospital for a night, one of which wants to kill another. Foster, who plays the nurse in charge of the hospital, will be joined by Dave Bautista, Sofia Boutella, and Jeff Goldblum, with additional casting on the project going through the L.A. office of Telsey + Company. Production on the Drew Pearce–directed film is slated to begin in early June and carry on through the summer. The project will shoot in the City of Angels.
"Little Dragon"
It seems Bruce Lee's brief life was made for the screen. His untimely death at the age of 32 found him immortalized within movie culture, and now the Chinese-American martial artist, actor, and filmmaker is set for his own biopic. The project, which has been bouncing around for the last couple of months, will tell the story of Lee and his short life. Shifting between a war-torn Hong Kong and a racially divided America, Lee found the brunt of racism and the pressure of family life weighing on him. The project, directed by Shekhar Kapur, is currently setting up cast with Betty Mae for a mid-July shoot. Production is anticipated to take place in Malaysia or China.
For the latest news, check out backstage.com/resources to find thousands of production listings, casting directors, acting classes, agents, and more!